Pomeranz, Wright may round out rotation
Barring injuries, Boston's back end could feature 2016 All-Stars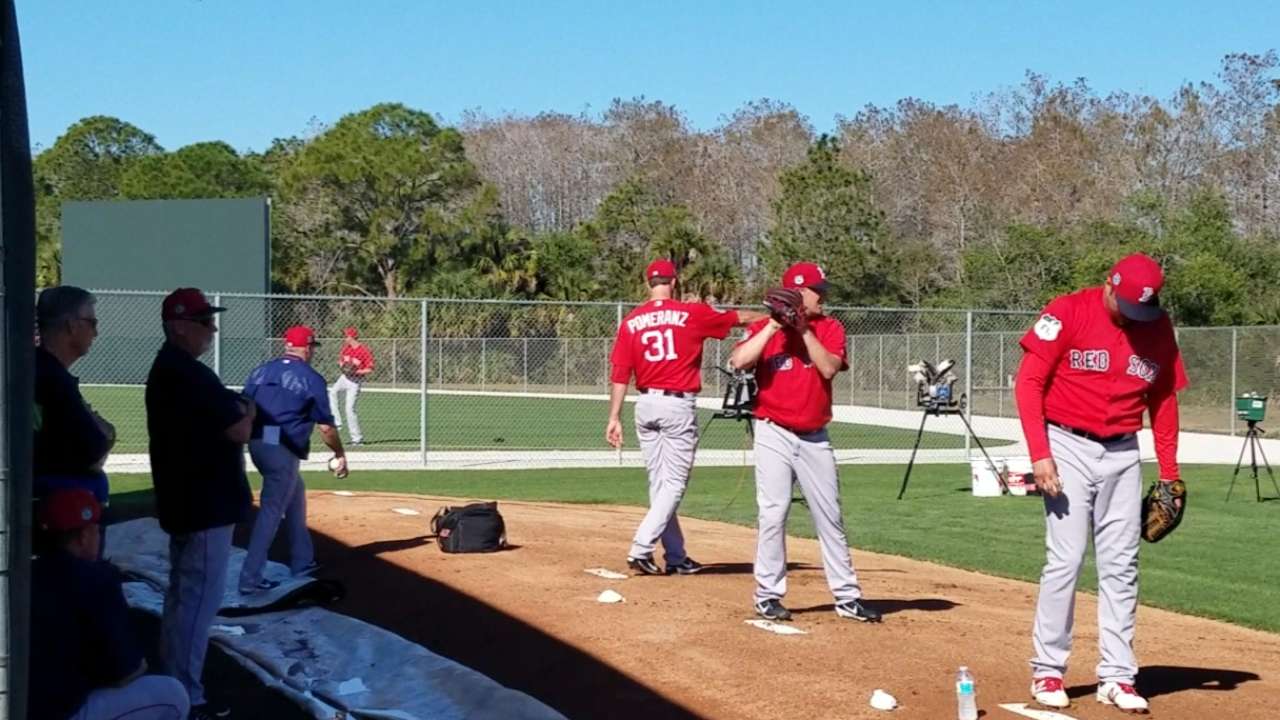 FORT MYERS, Fla. -- With all the attention on the top three pitchers in the Red Sox rotation this spring, it is easy to forget that the team will likely feature a pair of All-Stars on the back end, too.
Drew Pomeranz and Steven Wright are competing to fill out the rotation behind David Price, Rick Porcello and Chris Sale this spring. Both Pomeranz and Wright were named All-Stars in 2016, both come into camp with serious question marks about their health to start the season and both are about a week behind in their throwing schedules.
Continue Reading
Scott Butherus is a contributor to MLB.com based in Fort Myers. This story was not subject to the approval of Major League Baseball or its clubs.