MLB.com Columnist
Marty Noble
Gripping tale: Monbouquette left lasting memory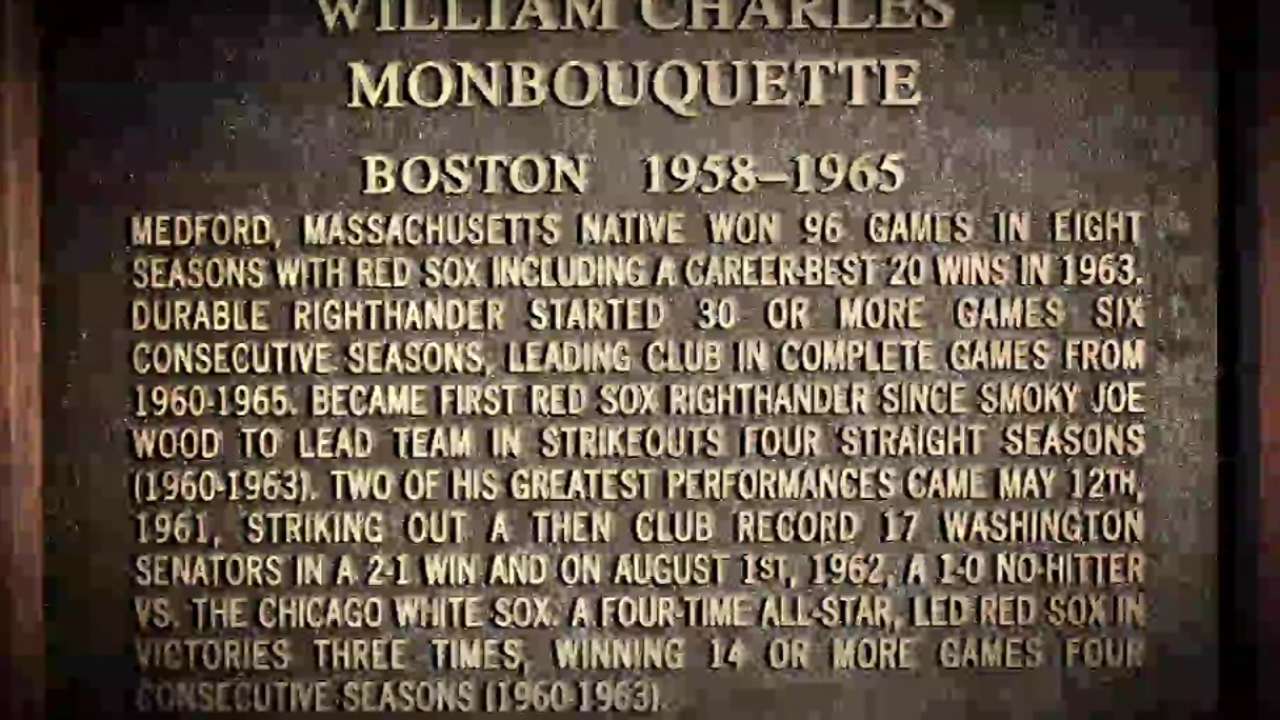 NEW YORK -- They were dark days for the Red Sox then, 1958-66. And oh, how I enjoyed them. I was a Yankees fan, a Mickey Mantle devotee, living just off the intersection of Tremont Avenue and the Grand Concourse in the Bronx. Fifteen cents and 15 minutes could get me to Yankee Stadium and often did.
The Sox seldom had done me wrong, but Ted Williams had denied Mantle a second straight batting title in 1957, and to a 9-year-old, that was a felony. I hated Williams for that indiscretion, and my hatred for him was transferred to all things BoSox. I couldn't like Carl Yastrzemski, Pete Runnels, Frank Malzone or Dick Radatz or that kid pitcher with the long, funny name -- Monbouquette.
More
Marty Noble is a reporter for MLB.com. This story was not subject to the approval of Major League Baseball or its clubs.