Close friends Betts, Bogaerts poised to lead Sox
Young stars are looking to build on excellent 2015 seasons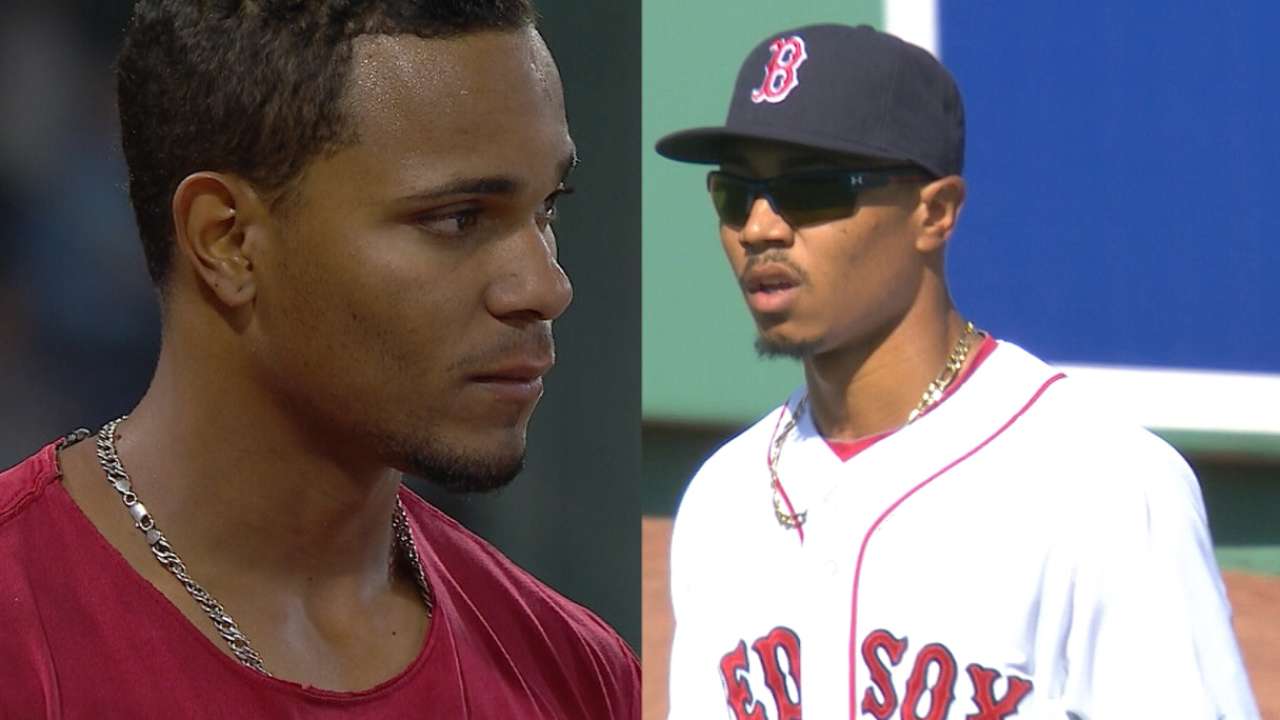 BOSTON -- Xander Bogaerts and Mookie Betts are just six days apart in age, having both been born during the first week in October 1992. And as the two ultra-talented players enter their age-23 seasons, they might be ready to take center stage for the Red Sox.
Sure, you'll hear plenty over the next few weeks about newly acquired star pitchers David Price and Craig Kimbrel. There will be a lot of talk about the great David Ortiz entering his final season. Dustin Pedroia, the gritty second baseman, will again be a focal point of Red Sox Nation.
More
Ian Browne is a reporter for MLB.com. This story was not subject to the approval of Major League Baseball or its clubs.