Napoli supports strong Miley to down Angels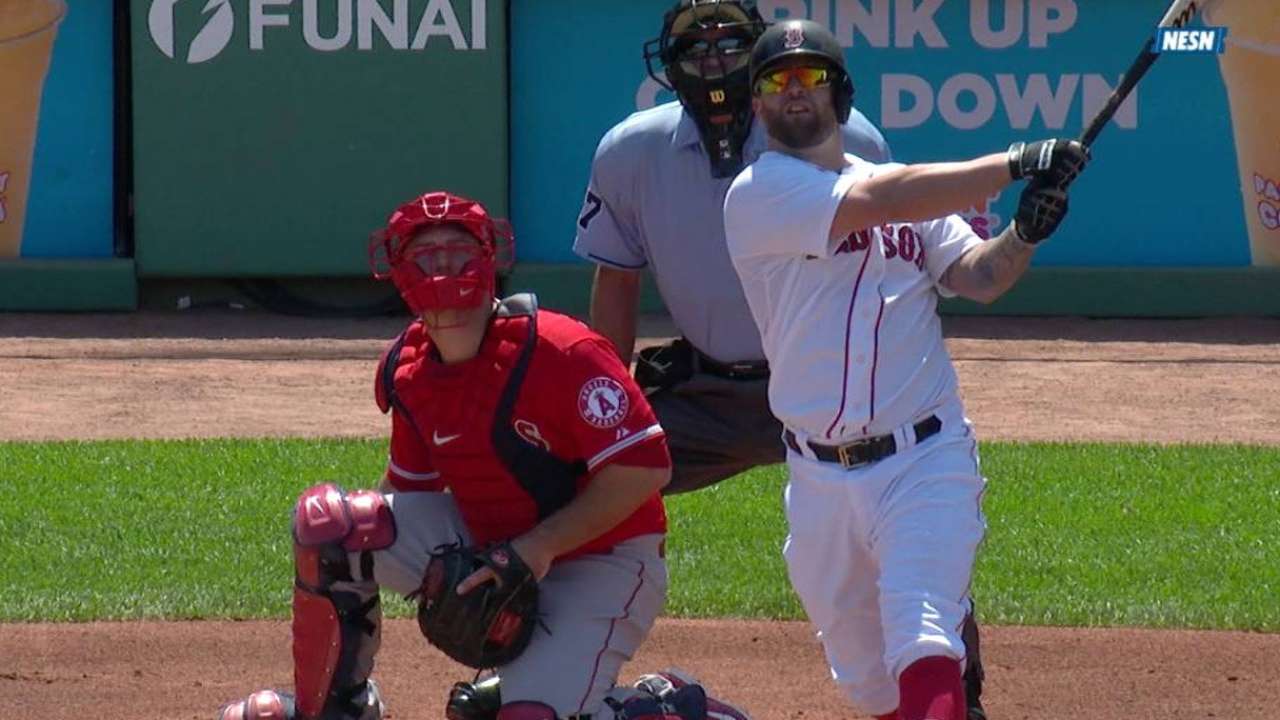 BOSTON -- The Red Sox finished a disjointed homestand in sound fashion, riding a strong performance by Wade Miley and yet another big game by Mike Napoli to a 6-1 victory over the Angels in Sunday afternoon's rubber match of a three-game series.
Miley pitched 4 2/3 no-hit innings until a single by C.J. Cron.
More