Red Sox cautious, but optimistic about Castillo
Center fielder's strained oblique improves with rest; team doesn't want setback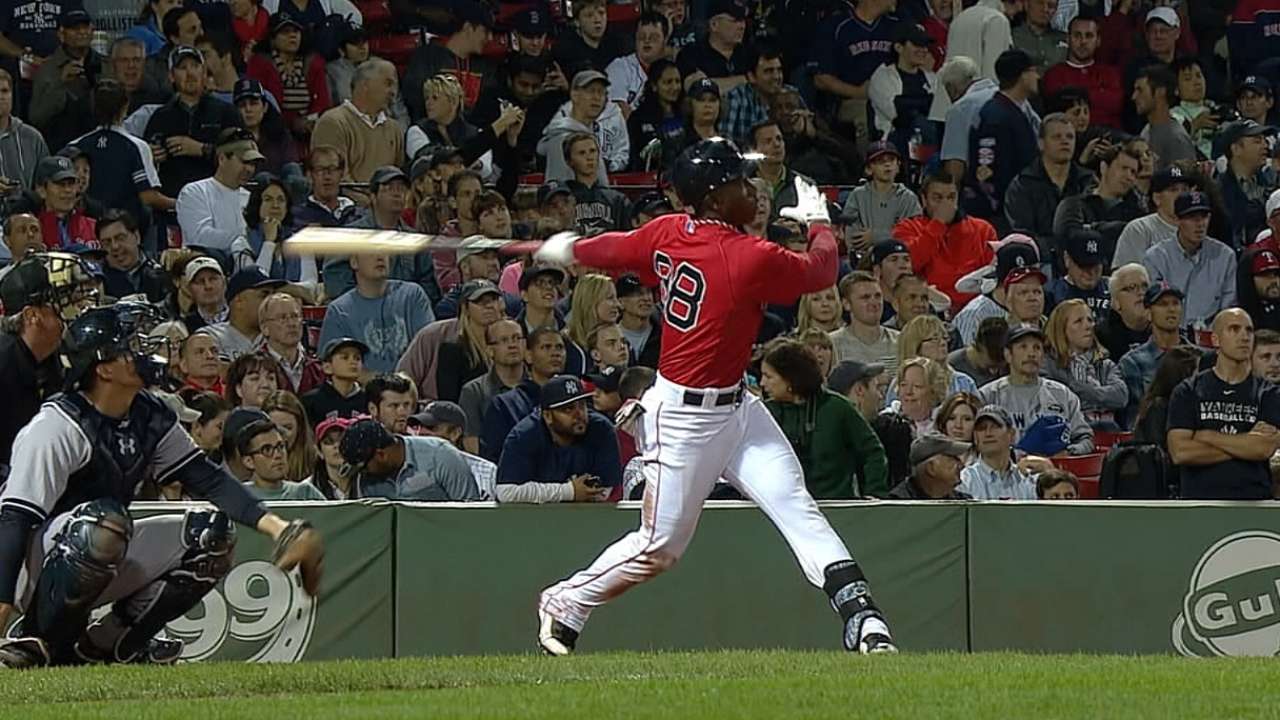 FORT MYERS, Fla. -- A day of rest did wonders for Rusney Castillo.
After being diagnosed with a strained left oblique on Wednesday, the Red Sox center fielder came to camp on Thursday with the injury much improved.
More
Quinn Roberts is a reporter for MLB.com. Follow her on Twitter at @qlr5001. This story was not subject to the approval of Major League Baseball or its clubs.