Inbox: Timetable for Price's 2017 debut?
Beat reporter Ian Browne answers questions from Red Sox fans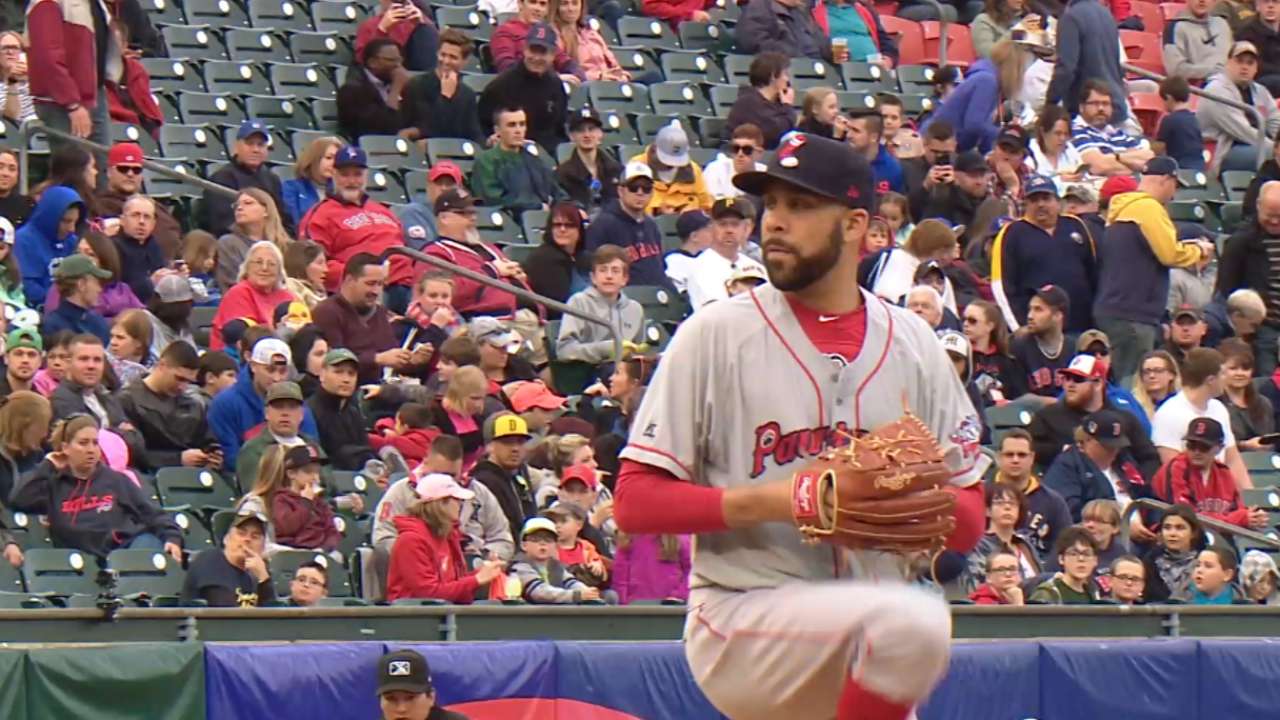 What day exactly do you see David Price coming back, and when should we expect to see Carson Smith?
-- Luke A., Salem, N.H.
In a perfect scenario, Price would have thrown five to six innings and 85 to 90 pitches in his rehab start last Friday. Things were much less than perfect, however, as Price labored through two innings and 65 pitches. The lefty goes again on Wednesday at Triple-A Pawtucket. If Price can deliver the five to six innings and 85 to 90 pitches this time, perhaps he can debut next Monday or Tuesday in Chicago. If not, I'd look for him to come back on June 3 or 4 at Baltimore.
Continue Reading
Ian Browne has covered the Red Sox for MLB.com since 2002. Follow him on Twitter @IanMBrowne and Facebook. This story was not subject to the approval of Major League Baseball or its clubs.