Price set for much-anticipated season debut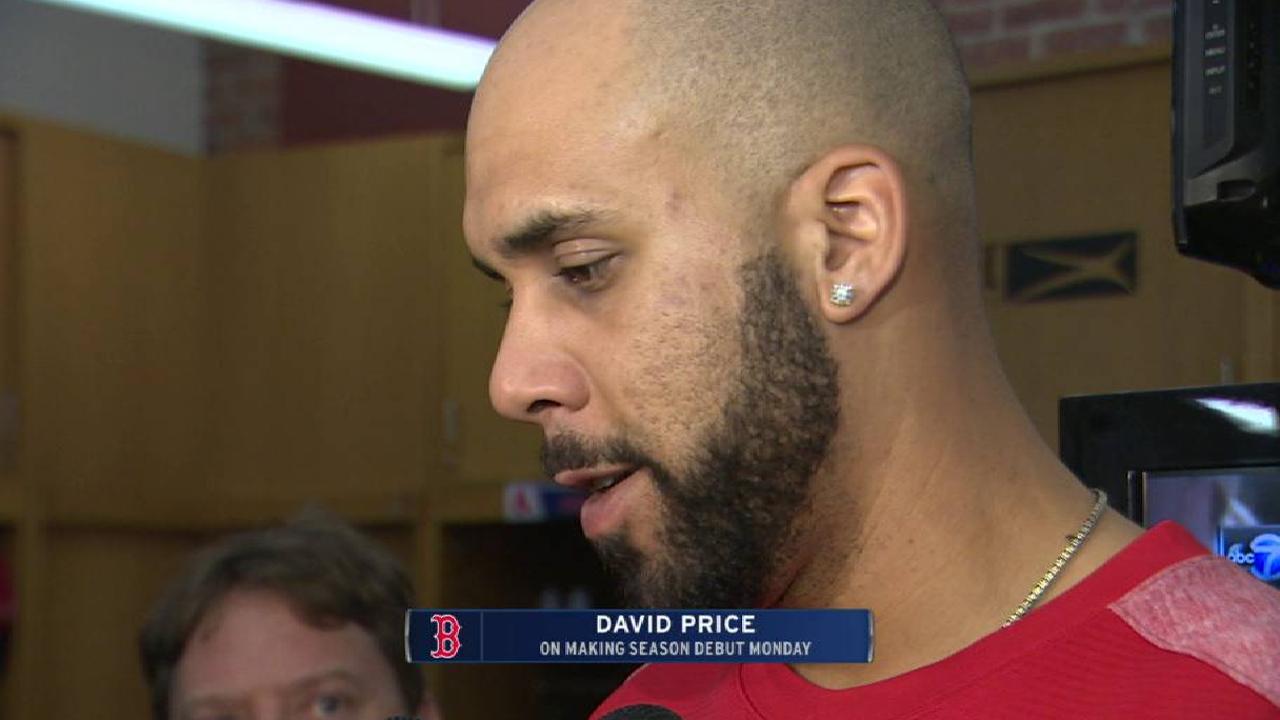 The past few months have been a long and tedious process for Red Sox left-hander David Price as he recovered from a left elbow strain. While he did his best to cheer on teammates from the bench, nothing, in Price's mind, beats the thrill of being on the mound.
Price will finally get that chance in his much-anticipated season debut on Monday for a Memorial Day series opener against the White Sox in Chicago.
Continue Reading
Quinn Roberts is a reporter for MLB.com. This story was not subject to the approval of Major League Baseball or its clubs.