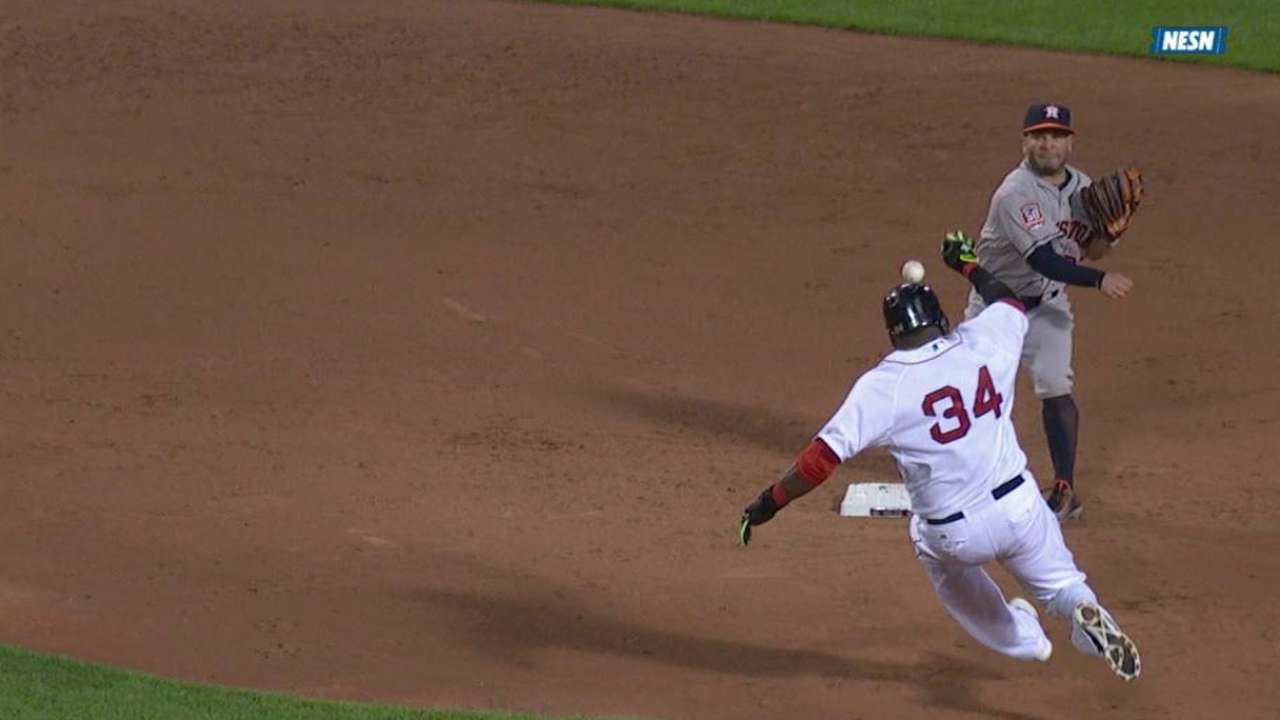 BOSTON -- There are plenty of reasons batters wear helmets on the basepaths, and Friday night's game between the Astros and Red Sox at Fenway Park provided another prime example -- one that also kept a key inning alive for Boston.
In the fifth, Sox slugger David Ortiz found himself advancing to second base after Hanley Ramirez hit a ground ball to third, which was fielded cleanly by Luis Valbuena and thrown to second for the forceout. As Jose Altuve tried to turn the a double play, however, Houston's talented but diminutive second baseman failed to account for one important factor: The prodigious size that earned Ortiz the nickname "Big Papi."
More
Alec Shirkey is an associate reporter for MLB.com. This story was not subject to the approval of Major League Baseball or its clubs.