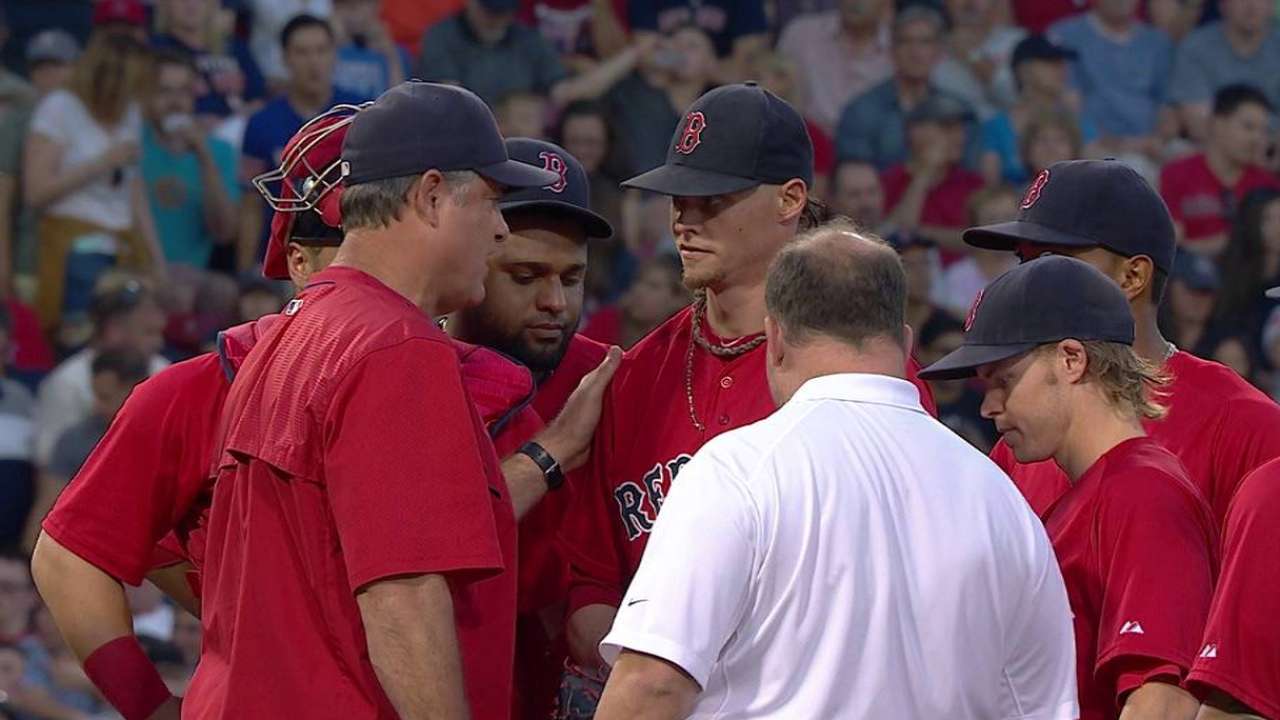 NEW YORK -- Red Sox president of baseball operations Dave Dombrowski made it official that Clay Buchholz won't pitch again in 2015. However, Dombrowski sounded very inclined to pick up the righty's option for next season provided the medical staff deems him healthy.
"I think it's really a simple equation in the sense that if you think he's healthy -- and I'm not the one that's capable of making that decision -- that's the doctor's decision," said Dombrowski. "But picking up his option is a very simple thing because he's a good big league pitcher that's really … the option's a good option."
More
Ian Browne is a reporter for MLB.com. This story was not subject to the approval of Major League Baseball or its clubs.