Wright's slow pace keeps Chicago off balance
Combination of knuckleball, fastball leaves White Sox guessing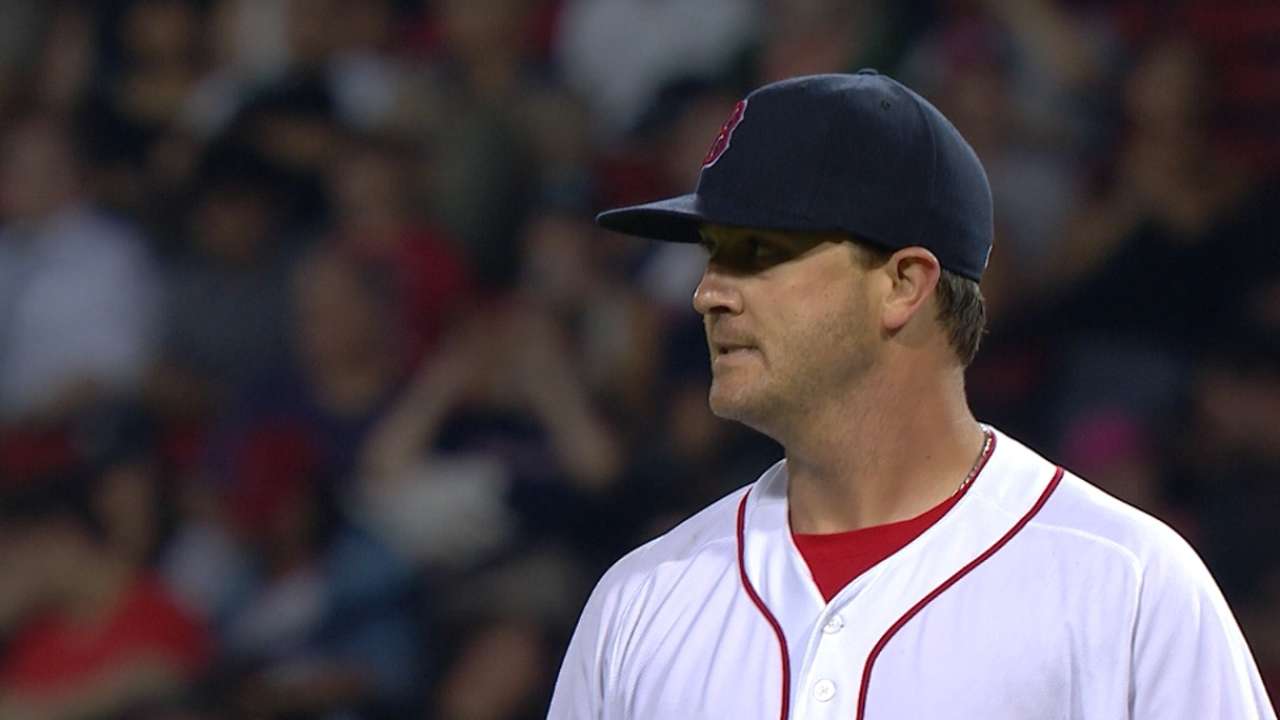 BOSTON -- Entering Thursday night's game at Fenway Park, it was easy to see the disparity in pitching styles between White Sox ace Chris Sale and Red Sox starter Steven Wright. Sale fires 95-mph missiles, while Wright lobs knuckleballs in the mid-70s.
However, it was the steadiness of Wright that came out on top and helped Boston to an 8-2 win over Chicago to avoid a four-game series sweep. The knuckleballer tossed a career-high seven innings, allowing two runs on six hits for the win. He also struck out a career-high eight, one more than Sale.
More
Quinn Roberts is a reporter for MLB.com. This story was not subject to the approval of Major League Baseball or its clubs.