Red Sox guaranteed at least Wild Card berth
Boston, with sights still on division crown, make playoffs for first time since 2013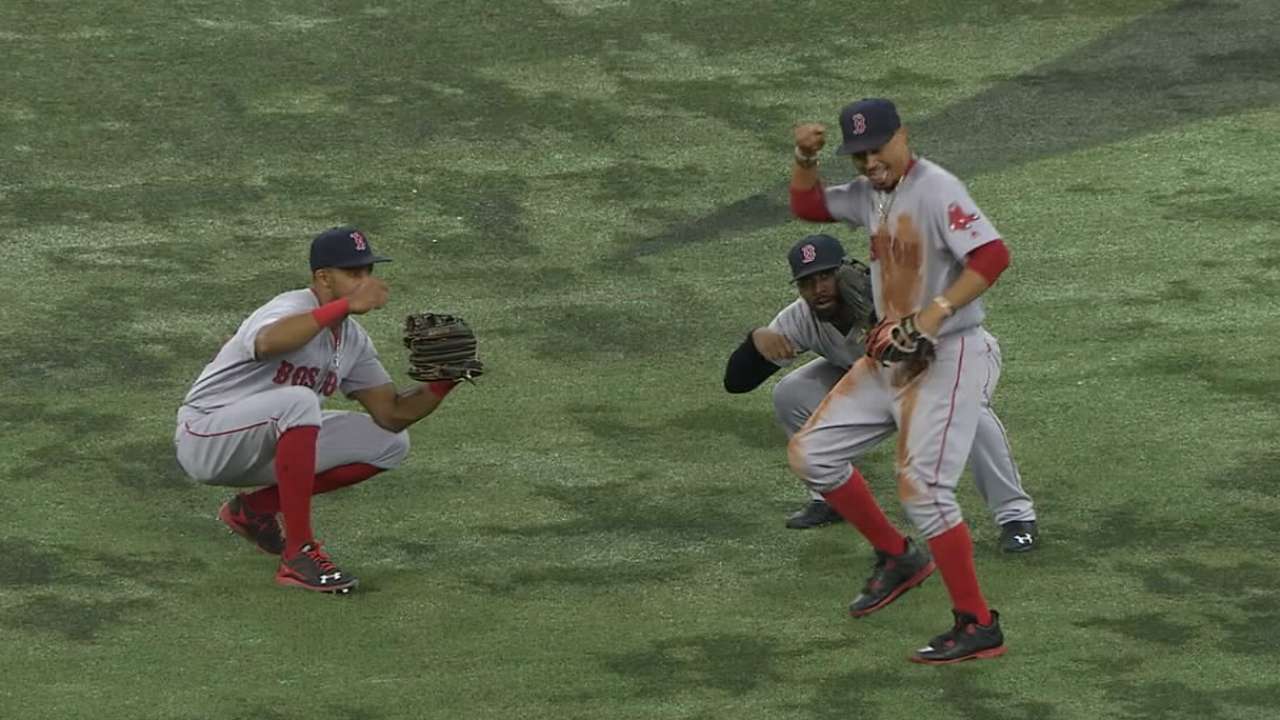 ST. PETERSBURG -- Dustin Pedroia's dramatic seventh-inning grand slam pushed the Red Sox into the playoffs, and extended their winning streak to 10 -- the longest for Boston since April 2009. That the team clinched wasn't played up in the Red Sox's clubhouse on Saturday after their 6-4 win over Tampa Bay -- no one even seemed to know, since the magic number is still at one.
"I haven't heard," manager John Farrell said, before repeating himself. "We're here tomorrow, playing again."
Continue Reading
Sam Blum is a reporter for MLB.com based in St. Petersburg. This story was not subject to the approval of Major League Baseball or its clubs.