Betts ends rough stretch with three hits, first walk-off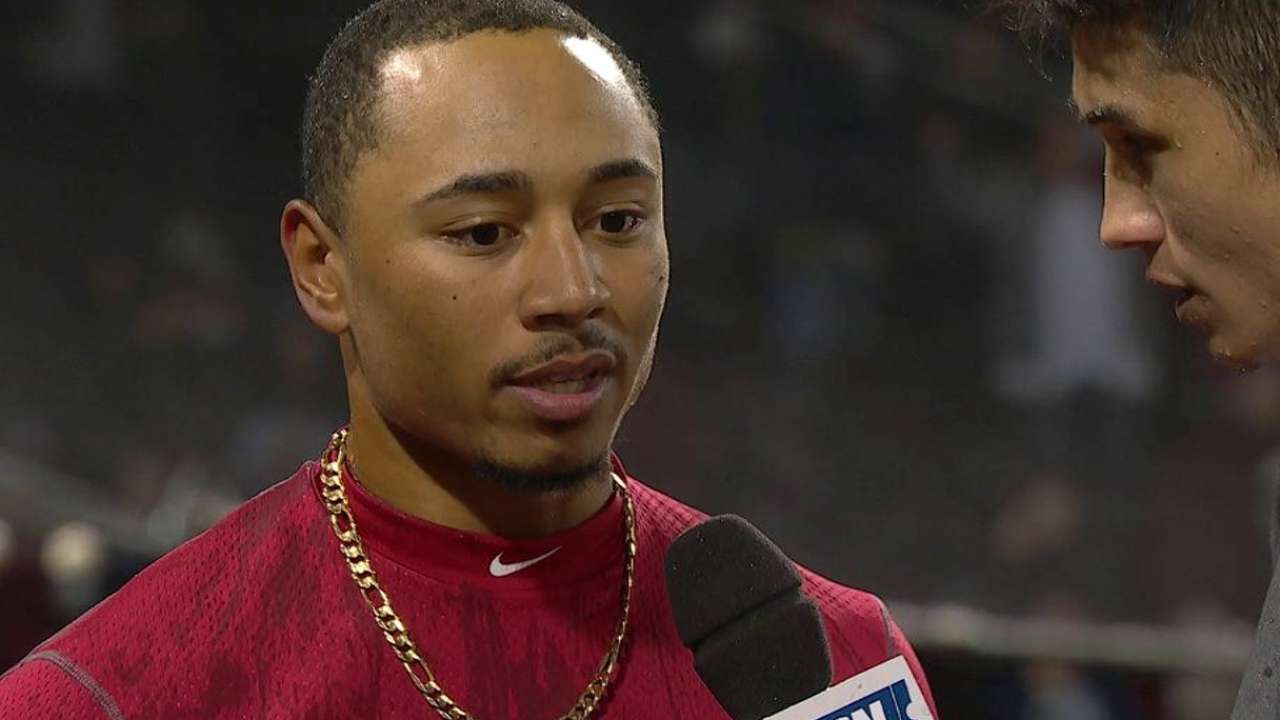 BOSTON -- With two men on base in a tied-up game at Fenway Park, the spotlight once again found Mookie Betts as he stepped to the plate with one out in the ninth inning. For a young player in a slump, doubts would have been natural, but the Red Sox outfielder's body language betrayed none as he braced for the moment.
"I thought for a minute I put a little extra pressure on myself," Betts said, "but I got to breathe a little, and it went away."
More
Alec Shirkey is an associate reporter for MLB.com. This story was not subject to the approval of Major League Baseball or its clubs.