Red Sox acquire catcher Hanigan in deal with Padres
Trade sends Middlebrooks to San Diego, solidifies backstop role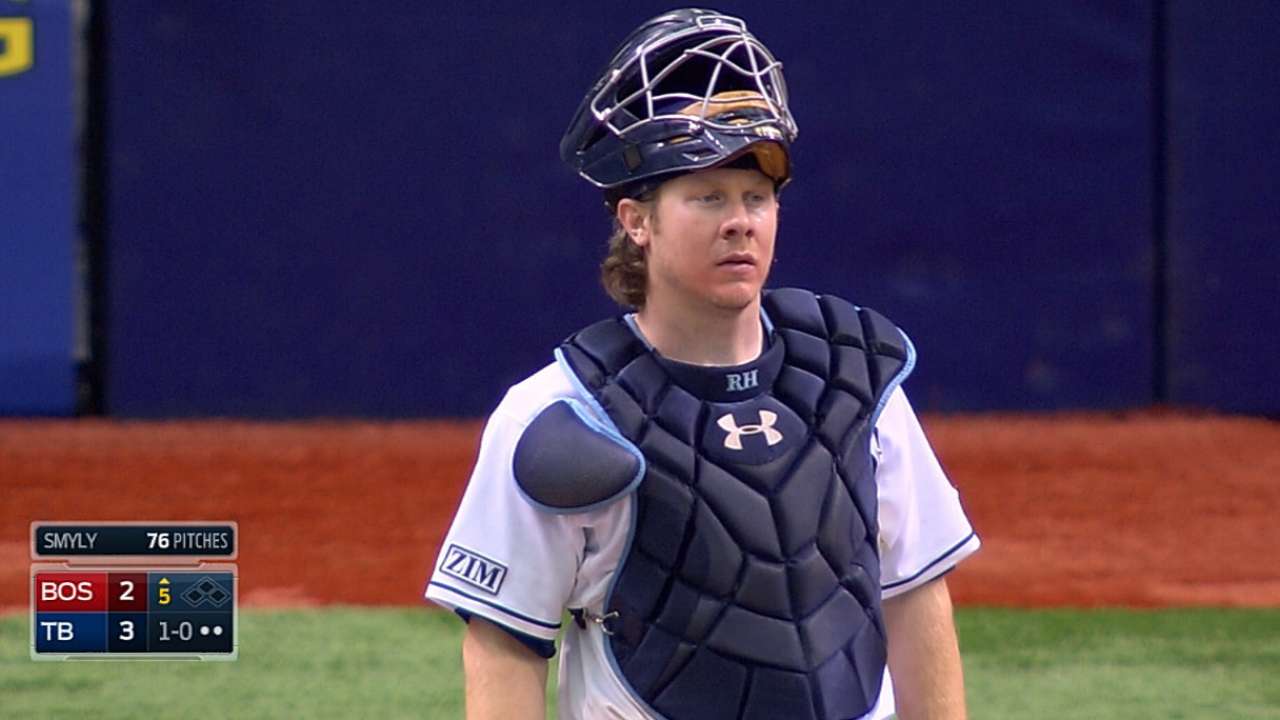 Unable to acquire Ryan Hanigan during the 2013 offseason, the Red Sox made sure they wouldn't miss out for the second straight year. With a logjam at third base and the need for a backup catcher, the Red Sox traded Will Middlebrooks to the Padres on Friday in exchange for Hanigan.
"We've had our eye on him for awhile. He has a great reputation," Red Sox general manager Ben Cherington said. "Now was the time we could get him, so we acted quickly."
More
Quinn Roberts is a reporter for MLB.com. This story was not subject to the approval of Major League Baseball or its clubs.