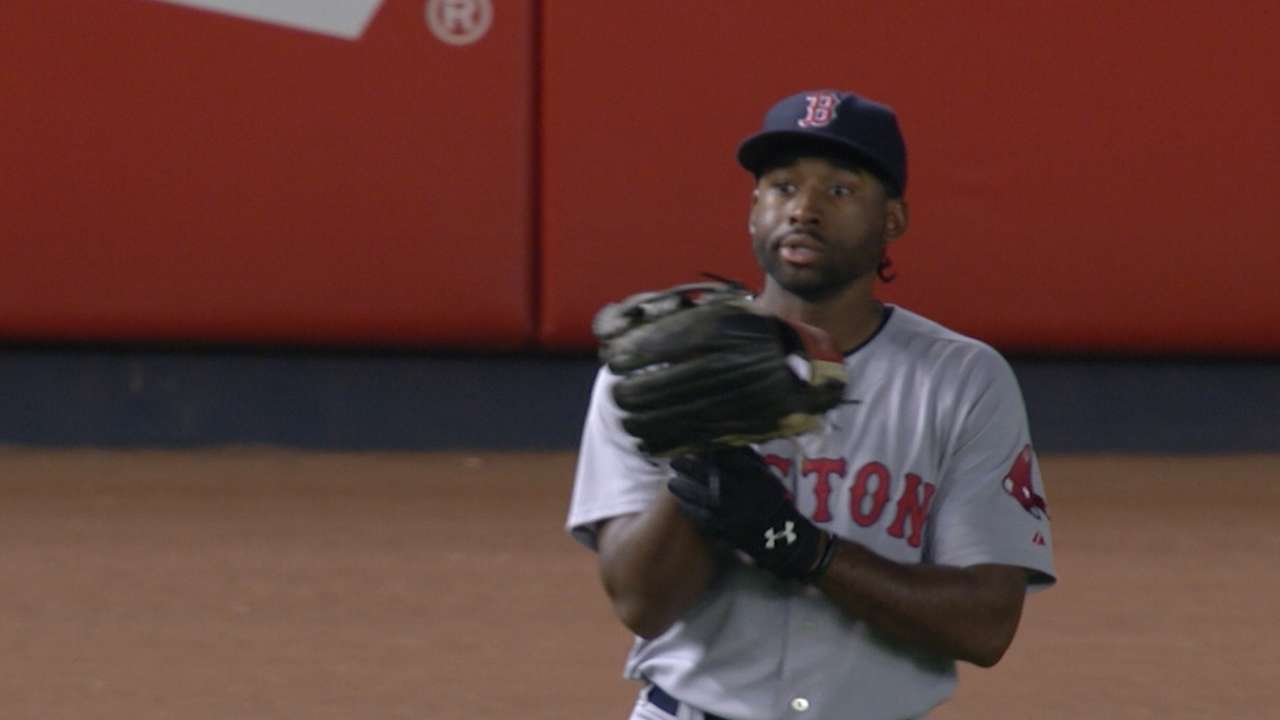 The Red Sox, who spent the final weeks of the season experimenting with their outfield alignment, are leaning toward going with Jackie Bradley Jr. as the primary center fielder in 2016.
Mookie Betts, who was the team's regular center fielder for most of 2015, projects as the right fielder going forward. Rusney Castillo looked comfortable patrolling left in September and should settle into that spot.
More
Ian Browne is a reporter for MLB.com. This story was not subject to the approval of Major League Baseball or its clubs.