Red Sox bats break out in Baltimore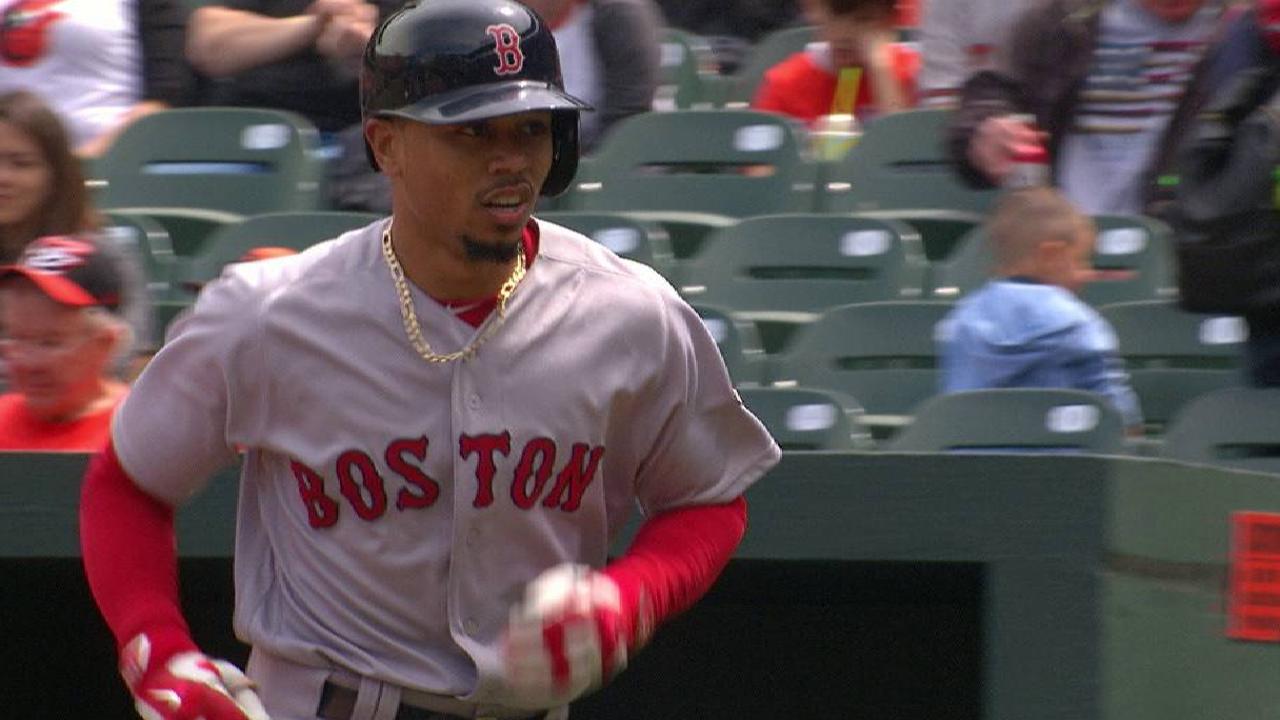 BALTIMORE -- Struggling Orioles starter Kevin Gausman was a perfect elixir to a sluggish Boston lineup. The Sox homered three times, including Hanley Ramirez's first of the year, in Sunday afternoon's sweep-avoiding, 6-2 win over Baltimore at Camden Yards.
Boston, which had just two homers total in the previous first five games of its road trip, jumped on Gausman for four runs before he could record an out. Mookie Betts delivered the big three-run blow, with Ramirez following. Mitch Moreland also went deep in the fifth off Gausman, who lasted 5 1/3 innings and saw his season ERA rise to 7.50.
Continue Reading