Castillo looking like a 'go' for winter ball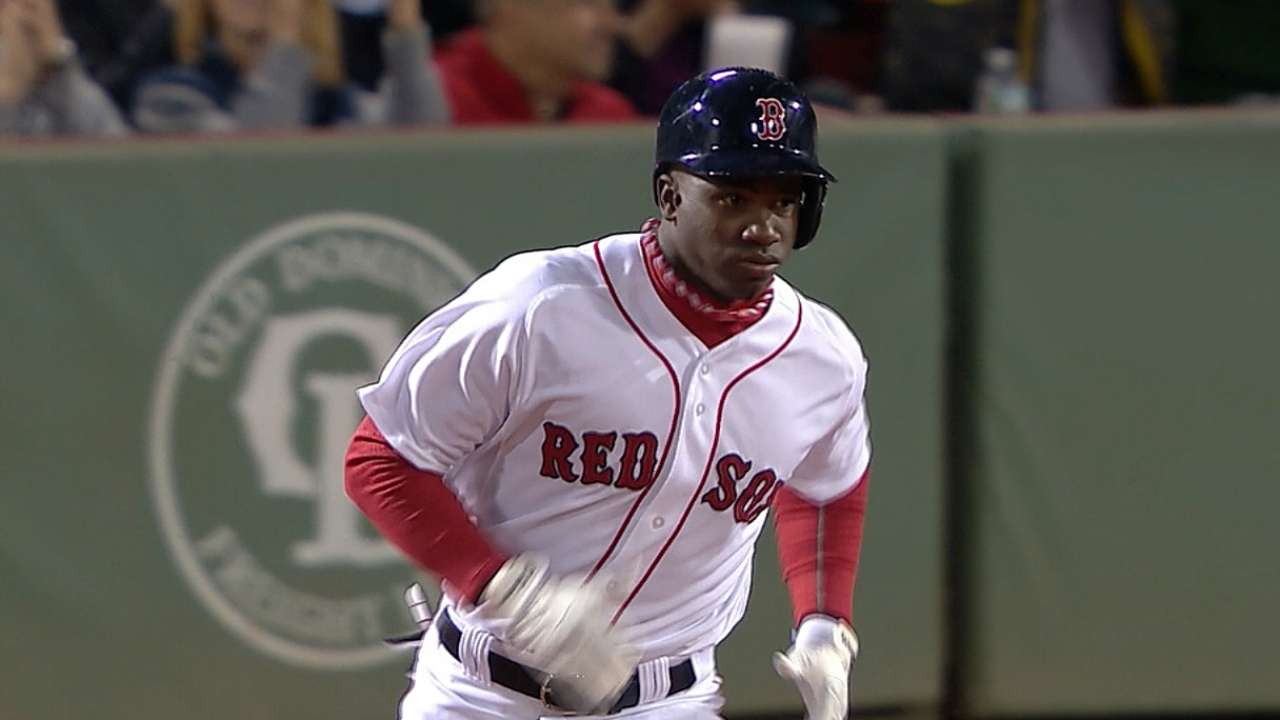 BOSTON -- All signs point to Red Sox center fielder Rusney Castillo being healed enough from a right thumb contusion that he will be able to begin playing winter ball in Puerto Rico later this month.
Castillo suffered the injury in late October in the Arizona Fall League, limiting his stint there to eight games. But after undergoing some medical evaluation earlier this week, it appears as if Castillo is healthy enough to ramp back up and get the at-bats the Red Sox were hoping he could log before Spring Training.
WEEI.com reported that Castillo will play for Criollos de Caguas in Puerto Rico, a squad that is managed by former Red Sox infielder Alex Cora.
A baseball source said that the Red Sox are awaiting final clearance from their medical staff before putting that plan into official motion.
Castillo would get, at most, about 100 at-bats.
"We wouldn't be looking for him to play past December," Red Sox general manager Ben Cherington said earlier this week. "We want him to have some time before Spring Training, no matter what."
The Red Sox are in a unique position with Castillo, because the outfielder had a 13-month layoff from baseball before he signed a seven-year, $72.5 million contract.
Castillo did get 40 plate appearances for the Red Sox before the 2014 season ended, hitting .333 with two homers and six RBIs.
At this point in the offseason, the Red Sox have a logjam in an outfield that includes Yoenis Cespedes, Castillo, Mookie Betts, Jackie Bradley Jr., Daniel Nava, Allen Craig and Shane Victorino. There should be a spot for Castillo.
"We signed him as a center fielder," said Cherington. "Everything we've seen so far in the games he's played indicates to us that he can play that position well. As you guys know, we like to have two center-field-quality guys out there. One of them ends up in center, one ends up in right. We'll just see. We'll see how it plays out. But we know he can play center, and that's a good thing for us."
Ian Browne is a reporter for MLB.com. Read his blog, Brownie Points, and follow him on Twitter @IanMBrowne. This story was not subject to the approval of Major League Baseball or its clubs.