Inbox: Will Barnes be in mix for rotation spot?
Beat reporter Ian Browne answers questions from Red Sox fans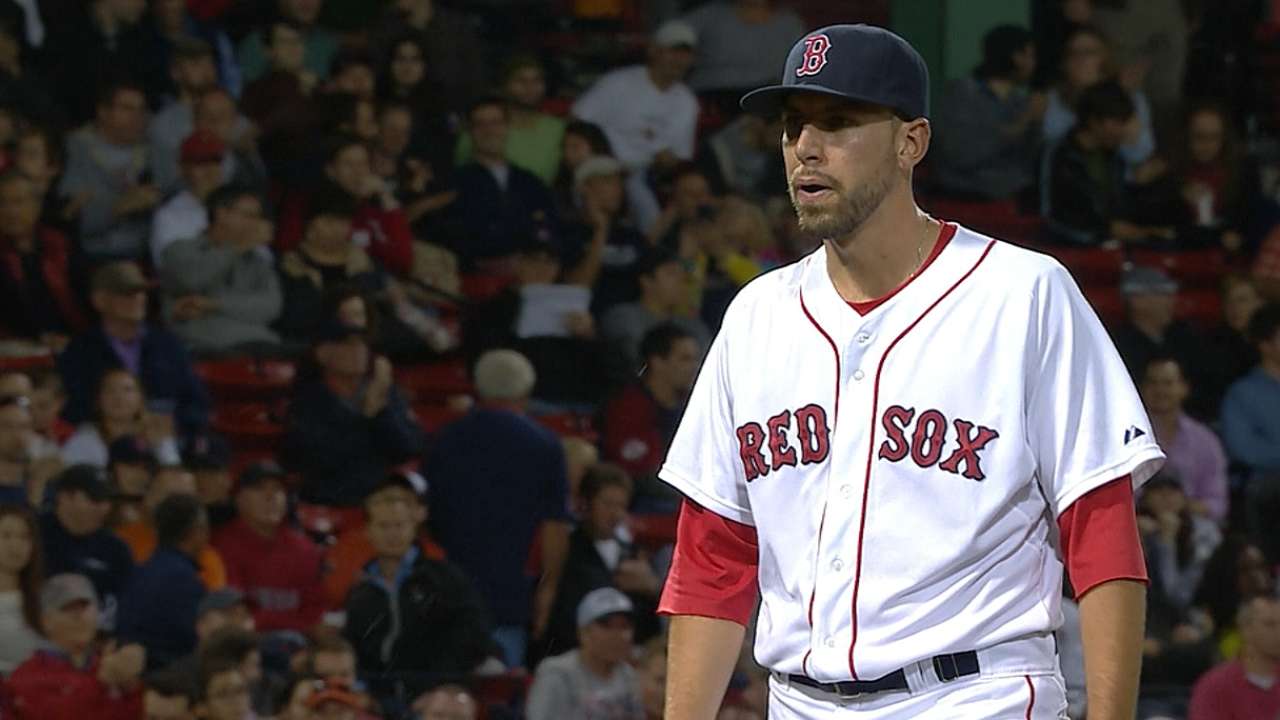 I've been eager to see Matt Barnes pitch since the Red Sox drafted him out of UConn. Do you think this will be the year he breaks into the rotation?
-- Rich P., Southington, Conn.
Barnes is one of several prospects in the system who will get an extended look in Spring Training to see if he is a viable option to pitch in the rotation. It remains to be seen how many spots will be available by the time Spring Training starts, but I wouldn't be surprised if at least one starting slot is there for the taking by one of the young guys. Barnes definitely has an impressive repertoire, and he showed some flashes during his callup in September.
What will happen to Mookie Betts with all the outfielders that Boston now has?
-- Ben G., Bellefonte, Pa.
It's a fair question. I think the Red Sox will trade at least one outfielder this winter, if not two. If they can't clear a spot for Betts, he could easily go back to the Minors for a bit. Betts hasn't had a ton of at-bats in Triple-A, so it wouldn't hurt him to get a few more.
Click here to submit an Inbox question
What is happening with Brock Holt? I know he was hurt at the end of last season, but he was one of the better players for the Sox in 2014.
-- Damien D., Winter Haven, Fla.
Holt was an unquestioned bright spot in 2014. I think he factors in to the 2015 equation, as well. Given his versatility, the Red Sox can address other needs first and then see how Holt best fits into the puzzle. If they are unsuccessful in landing a Pablo Sandoval-type, Holt could definitely be a candidate to start at third base.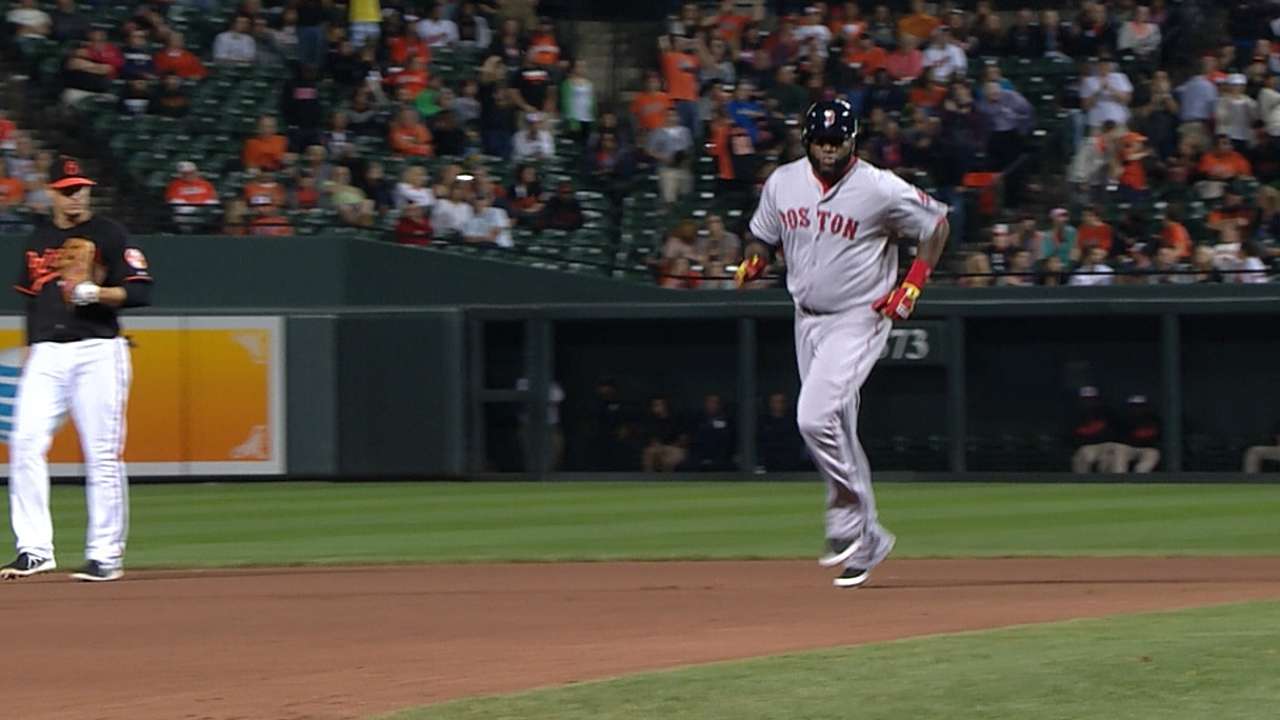 Realistically, how many years does David Ortiz have? With Ortiz possibly nearing the end of his career and Yoenis Cespedes only signed through this year, how many power prospects do we have that could come up in 2015-16?
-- James U., Charlotte, N.C.
Ortiz is signed through the end of next season, and the Red Sox hold vested options on him for 2016-17. It's impossible to know how much longer he can be an elite slugger. After all, he turns 39 this week. I think general manager Ben Cherington will work hard this winter to try to add another run producer or two. The hope is that some young players within the organization -- perhaps Xander Bogaerts and Will Middlebrooks -- will start to demonstrate more consistent power at the Major League level. Betts, Blake Swihart, Travis Shaw and Bryce Brentz are all players in the system who could hit some home runs.
Exactly which players would it take to trade for Chris Sale of Chicago or Johnny Cueto of Cincinnati?
-- John R., Essex, Vt.
I'm guessing it would take, at minimum, a top prospect who is a pitcher and a Major League-ready hitter. You would probably have to add a couple more complementary pieces as well.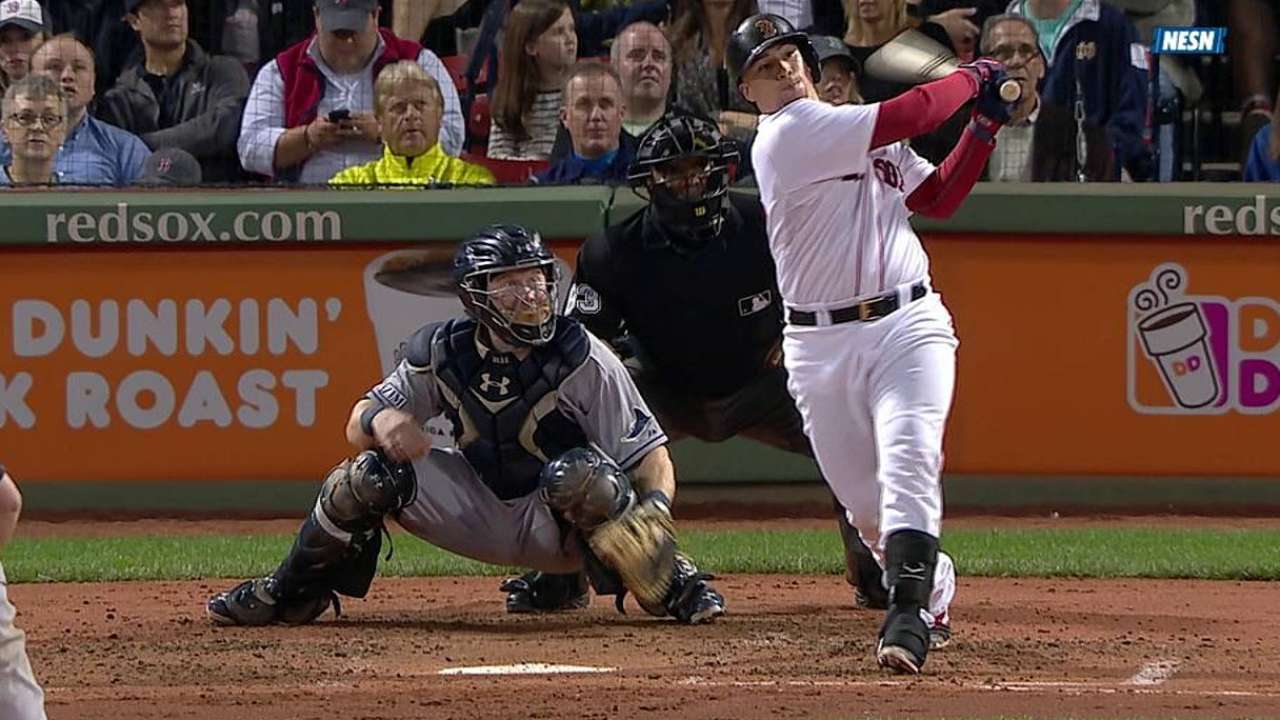 What is the catching situation? Are the Sox planning on Ryan Lavarnway/Christian Vazquez, or are they looking at anyone?
-- Andrew A., Court House, Ohio
There's a strong chance that Vazquez will enter 2015 as the primary catcher. He is a pure run stopper on defense and also works well with the pitching staff. I'm guessing whoever starts the season as the second catcher will be someone from outside the organization -- sort of a placeholder until Swihart is ready.
Is the front office concerned about keeping Cespedes for the purpose of providing plate protection for Ortiz in 2015? After Cespedes arrived, Ortiz's batting average rose about 50 points, and his OPS rose to .943 from .840. If the offense is going to significantly improve in 2015, Ortiz must have another good year since he will still be the centerpiece of the lineup. But this is not likely to happen if the Sox trade Cespedes this winter. Mike Napoli didn't provide the protection they needed last season, so there is no guarantee he will do so next year.
-- James U., Potomac, Md.
It is important for the lineup not to be solely reliant on Ortiz. If the Red Sox can't keep Cespedes, I'm sure they would find a similar run producer in his place. It's hard to believe the Red Sox will be as futile on offense in 2015 as they were last season. Look for some of the young players to have some improvement, and veterans like Dustin Pedroia and Napoli to return closer to past levels of performance.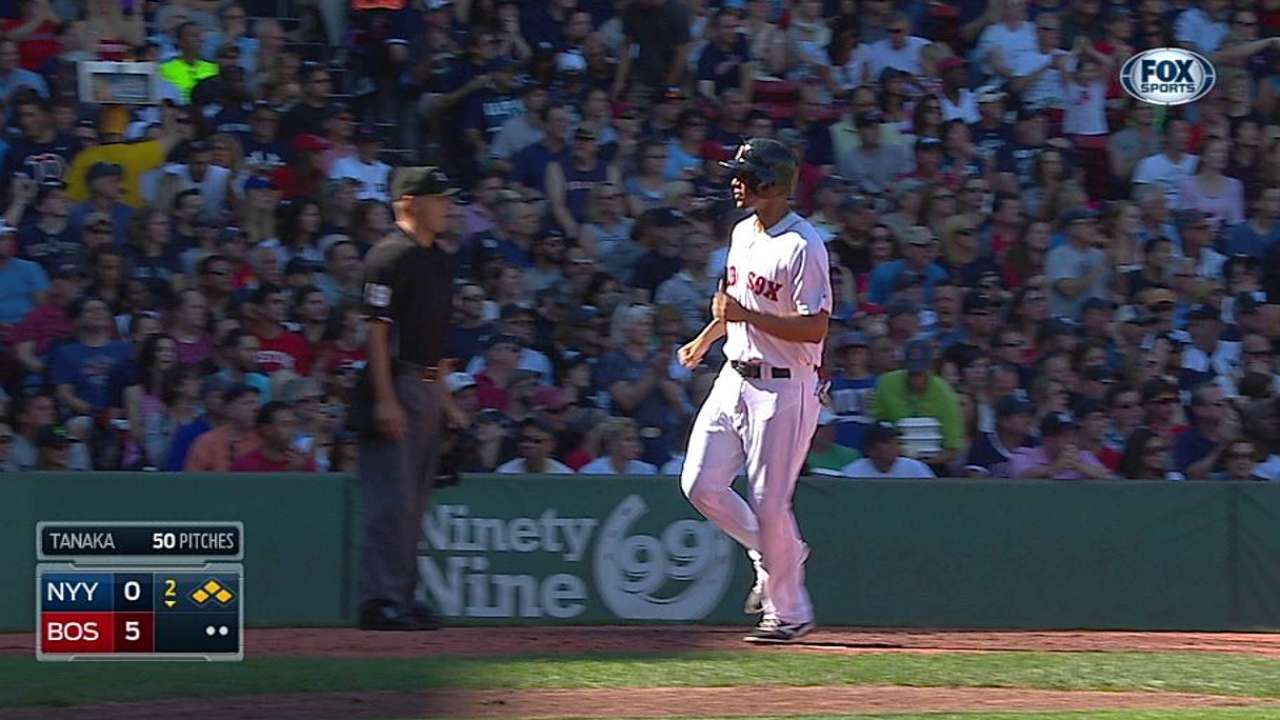 Due to the fact our lineup is righty-heavy, any chance that Shane Victorino goes back to switch-hitting next season?
-- Jesse S., Washington
Victorino has proven to be a far stronger hitter over his career from the right side, so I think the Red Sox would prefer to have him on the side where he is most comfortable and productive.
The Red Sox want Jon Lester back, the fans want Lester back and it seems that Lester wants to come back, so why don't they just give him the deal he wants to come back?
-- Tim S., Dalton, Mass.
Back in June or July, it might have been as simple as just giving Lester the deal he wanted to come back. As it stands now, Lester is free to talk to every team. He will ultimately make the best decision for himself. Someone else might put together an offer that is more appealing to Lester and his family. Or perhaps the Red Sox truly will step up their efforts after seeing what life was like without Lester for the last two months of the 2014 season.
Ian Browne is a reporter for MLB.com. Read his blog, Brownie Points, and follow him on Twitter @IanMBrowne. This story was not subject to the approval of Major League Baseball or its clubs.