Panda excited about visit with Red Sox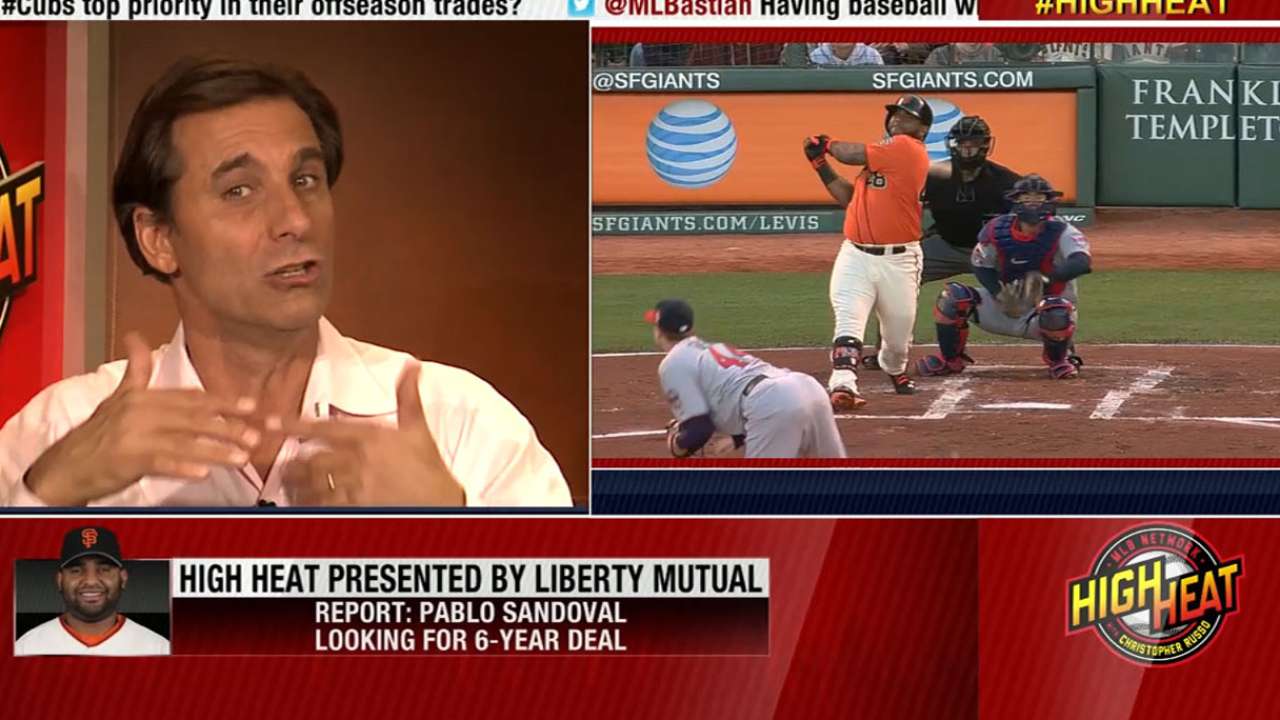 Third baseman Pablo Sandoval took his free-agent tour to Boston on Monday, arriving at Logan Airport in the afternoon and telling local news channel WHDH-TV that he is "excited" for a visit with the Red Sox.
Sandoval is in town with his agent, Gustavo Vazquez, and his older brother, Michael.
"Pablo is a winner," Vazquez told the network. "The Boston Red Sox need a winner right now, and I think Pablo can be a good fit over here."
The Red Sox are believed to be one of two favorites to land Sandoval, along with the Giants, the team with which Sandoval spent his first seven big league seasons. The Padres recently joined the White Sox and Blue Jays as other teams known to have expressed interest in the 28-year-old switch-hitter.
"It could be the Red Sox, it could be any other uniform," Michael Sandoval said of his brother's options. "The good part of this is he's got a chance to explore his value on the market and see who can really appreciate him and his work."
Pablo Sandoval joked that he was "on vacation" and "just visiting the city" but acknowledged the lobbying role of Red Sox slugger David Ortiz.
"I love being in this situation," he said. "David's a good guy. I've been through a lot this winter with the commercial stuff and all of that. He's a great guy."
Red Sox general manager Ben Cherington said last week that he met with Vazquez during the GM Meetings in Phoenix.
"[Sandoval's] one of many that we're talking to. I'd rather not comment on exactly who we might meet and who we might not, but he's one guy we have interest in," Cherington said.
Sandoval is a career .294/.346/.465 hitter and batted .366 this postseason as he helped the Giants to their third World Series championship in five years.
Andrew Simon is a reporter for MLB.com. Follow him on Twitter @HitTheCutoff. This story was not subject to the approval of Major League Baseball or its clubs.