Pedro highlights notable Red Sox on HOF ballot
Right-hander one of several players with Boston ties hoping to be elected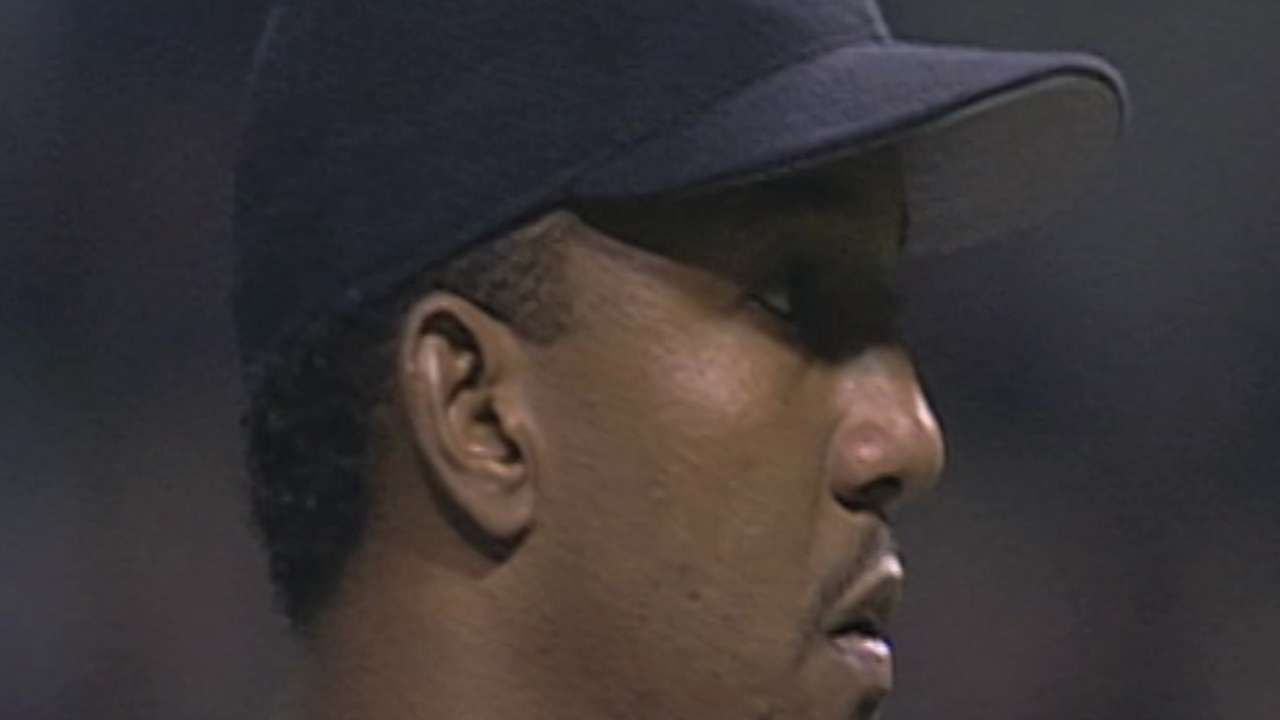 BOSTON -- During Pedro Martinez's seven years with the Red Sox, every start he made was an event at Fenway Park. If Martinez is successful in getting into the National Baseball Hall of Fame on his first try, expect many New Englanders to gather again to cheer him on, only this time it will be in Cooperstown, N.Y.
Martinez was one of several players with Red Sox ties listed on the 2015 Baseball Writers' Association of America Hall of Fame ballot, which was released on Monday. The voting results will be announced on Jan. 6 on MLB Network and MLB.com.
Though Martinez pitched stints with the Los Angeles Dodgers, Montreal Expos, New York Mets and Philadelphia Phillies, he is largely defined by his time with the Red Sox.
Pitching for Boston from 1998-04, Martinez went 117-37 with a 2.52 ERA. After winning a National League Cy Young Award for the Expos in 1997, Martinez won back-to-back American League Cy Young Awards for Boston in 1999 and 2000.
He is joined on the ballot by some other pitchers who go down in Red Sox history.
Roger Clemens won three of his record-setting seven Cy Young Awards while pitching for the Red Sox.
The Rocket set a Major League record by striking out 20 Seattle Mariners on April 29, 1986. Ten years later, in his final month as a member of the Red Sox, Clemens tied his own record with another 20-strikeout performance at Tiger Stadium.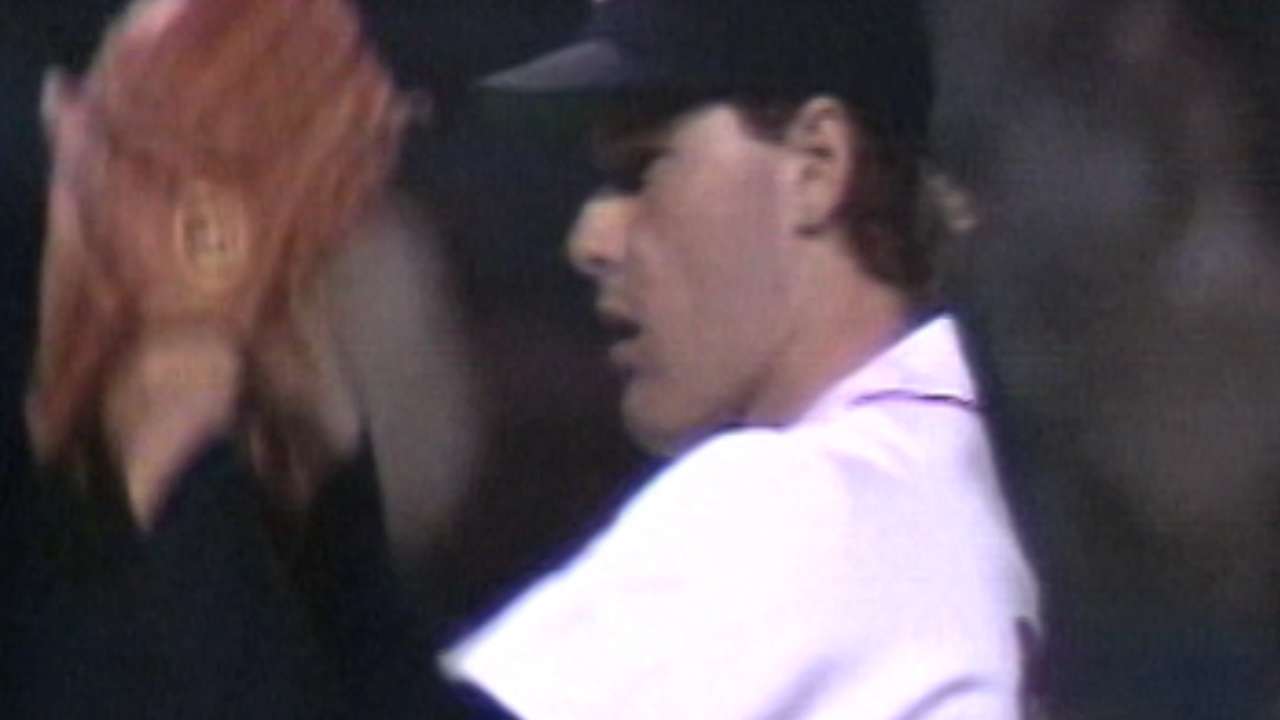 A 354-game winner in his career, Clemens was 192-111 for the Red Sox. He won the AL Most Valuable Player Award in 1986, the year Boston came one strike away from winning the World Series.
This is the third year on the ballot for Clemens, and it's no secret his path to Cooperstown has been slowed by suspicion that he used performance-enhancing drugs.
Clemens was named in the 2007 Mitchell Report as someone who had obtained performance-enhancing substances. He has emphatically denied ever using PEDs.
In his first year on the ballot, Clemens received 37.6 percent of the votes. Last year, Clemens received 35.4 percent of the votes. A candidate needs 75 percent of the votes to gain election into the Hall of Fame.
Curt Schilling, best known for his heroics in October, is also on the ballot for the third time.
Nobody could ever question Schilling's prowess on the big stage. He helped pitch three different franchises (Phillies, D-backs and Red Sox) to the World Series.
In 19 career postseason starts, Schilling was 11-2 with a 2.23 ERA. He wasn't too shabby in regular-season action either, going 216-146 with a 3.46 ERA.
Schilling was listed on 29.2 percent of the ballots last year.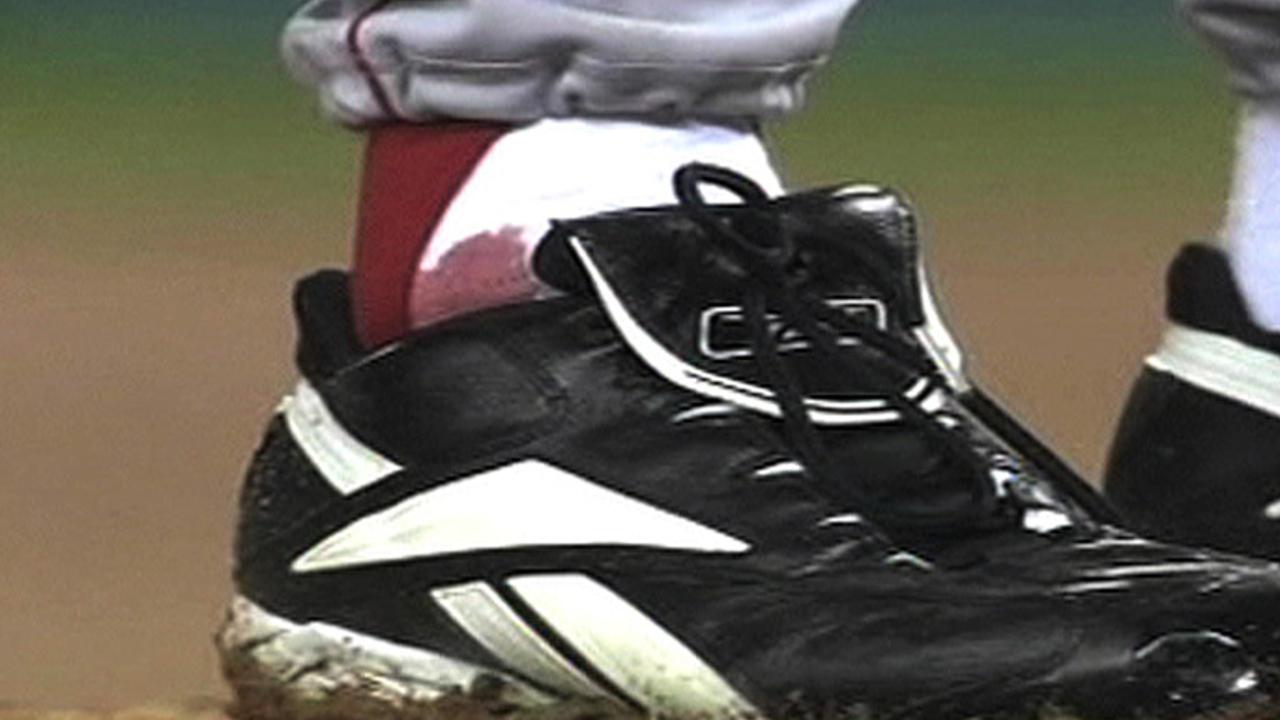 Nomar Garciaparra, who played with Martinez and Schilling on the fabled 2004 Red Sox team before being traded that July, is on the Hall of Fame ballot for the first time.
Garciaparra was a fan favorite and an icon during much of his time with Boston, and he won batting titles in 1999 and 2000. At one point, he seemed destined to be a Hall of Famer, but injuries hampered his effectiveness and shortened his career. Garciaparra still put together a fine career, hitting .313 with 229 homers, 936 RBIs.
Lee Smith is one of the best closers not in the Hall of Fame. The big righty pinned down 478 saves in his career, 58 of them coming in his three years (1988-90) with the Red Sox.
Tom "Flash" Gordon is another first-timer on the ballot, and he holds the Red Sox record for most saves in a season -- 46 in 1998.
But Gordon spent just four of his 21 seasons with the Red Sox. He posted a 138-126 record over his career, with 158 saves.
John Smoltz is a strong candidate to be a first-ballot Hall of Famer, but it won't be due to his very brief run with the Red Sox in 2009, when he went 2-5 with an 8.33 ERA in eight starts.
Ian Browne is a reporter for MLB.com. Read his blog, Brownie Points, and follow him on Twitter @IanMBrowne. This story was not subject to the approval of Major League Baseball or its clubs.