With Uehara hurting, Mujica could step up as Red Sox closer
Farrell may also opt for bullpen-by-committee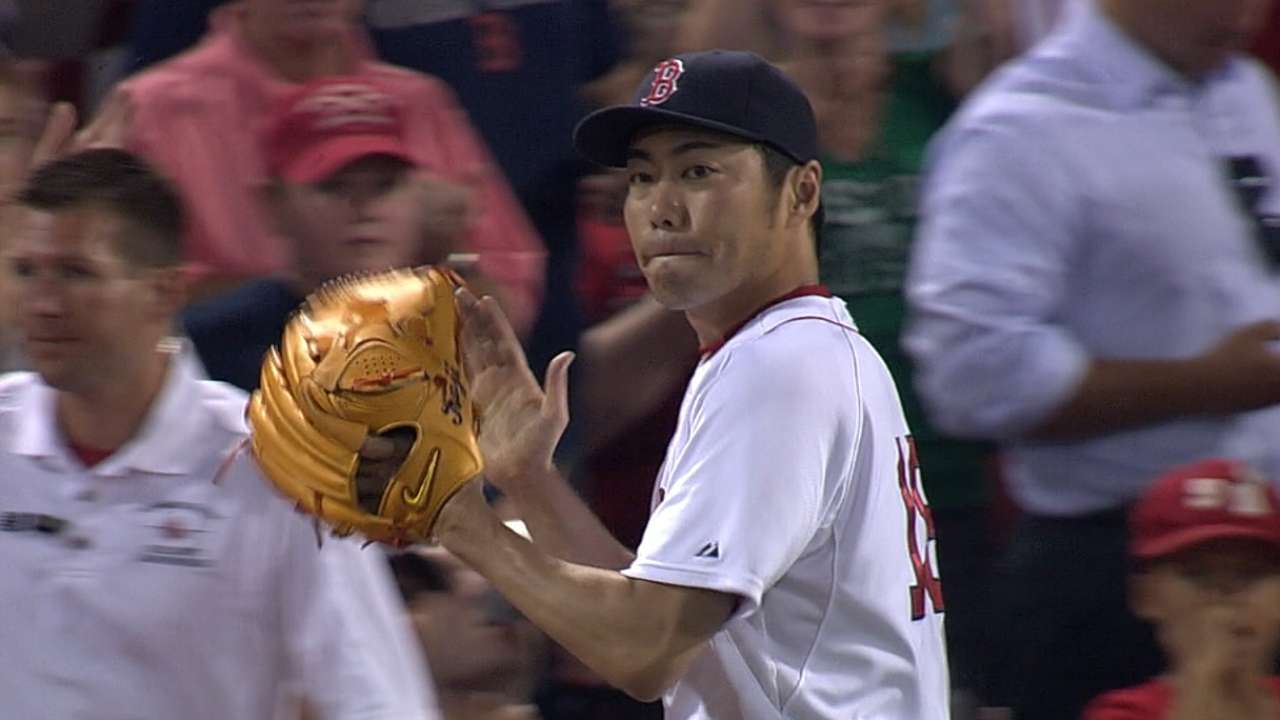 FORT MYERS, Fla. -- Time is running out for closer Koji Uehara to be ready for the start of the season. It now seems likely that Edward Mujica will be the primary closer on Opening Day, with others (Junichi Tazawa, Alexei Ogando, perhaps even Tommy Layne) chipping in when matchups present themselves.
Uehara has been battling a left hamstring strain for the last couple of weeks. Everything had to go just perfectly for the righty to be ready for the start of the season.
But when Uehara threw a bullpen session on Saturday, he still felt something in the hamstring. He will now get a couple of days down before throwing again.
"With Koji now not being likely to start the season with us, if Koji was unavailable on any given day, it would probably be Eddie," said Red Sox manager John Farrell. "There are other options. I'm not saying this is strictly a closer-by-committee. We would look to close games out with Eddie. But if there are certain situations where we feel like a better matchup is with a left-hander, I'm not opposed to doing that."
Mujica has 49 career saves, including eight with the Red Sox last season.
"It's good, it's a different adrenaline than to have the ball in the seventh or the eighth," Mujica said. "To have the ball in the ninth is totally different. I'm going to be ready for whatever decision they put me in. Whatever they call me for."
Mujica got off to a slow start last year and feels much more comfortable in his second year with the Red Sox.
"Last year, I came in with soreness in my neck and this year was totally different because I don't have that," Mujica said. "I just keep focusing on everything and I've made some new adjustments in my delivery to get ready to go for the season."
"Last year, the beginning of the season was pretty much an adjustment to the American League. After the beginning of the season, I just got more comfortable and confident with my pitches. I can handle that. The important thing is to be healthy all season and be ready for whatever situation they put me in."
At least out of the gate, most of those situations will probably be in the ninth inning.
Ian Browne is a reporter for MLB.com. This story was not subject to the approval of Major League Baseball or its clubs.