Owens takes good and bad from start vs. Rays
Despite rocky end to outing after four perfect innings, Lovullo confident in rookie lefty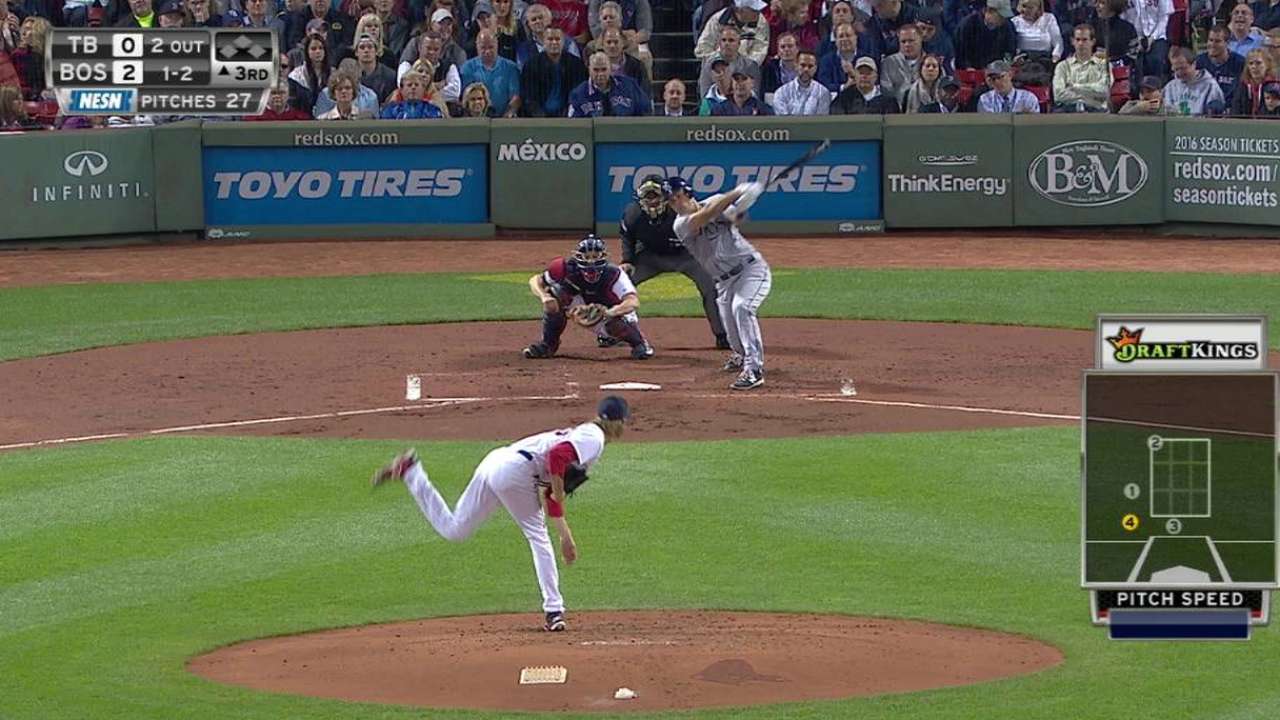 BOSTON -- Henry Owens was cruising through his start on Wednesday, retiring the first 12 Tampa Bay Rays he faced on the night before things started to fall apart.
Staked with an early 2-0 lead, Owens was perfect through four innings of work, but once the Rays found a way to get on, they also found a way to come home, ultimately defeating the Red Sox, 5-2.
"I thought they put together some better at-bats," said Owens, who went 7 1/3 innings on the night. "So I'm not going to take anything away from that club. They've got a good offensive lineup, and I feel like we still had them off balance in a couple of innings, made some pitches to get out of situations, but with two strikes I was a little overzealous at times, left a couple of pitches out in the zone."
The trouble began in the top of the fifth when Logan Forsythe took the first pitch of his at-bat off the center-field wall for a double. He moved over to third on a groundout by Asdrubal Cabrera and would come around to score the Rays' first run on a sac fly to right field.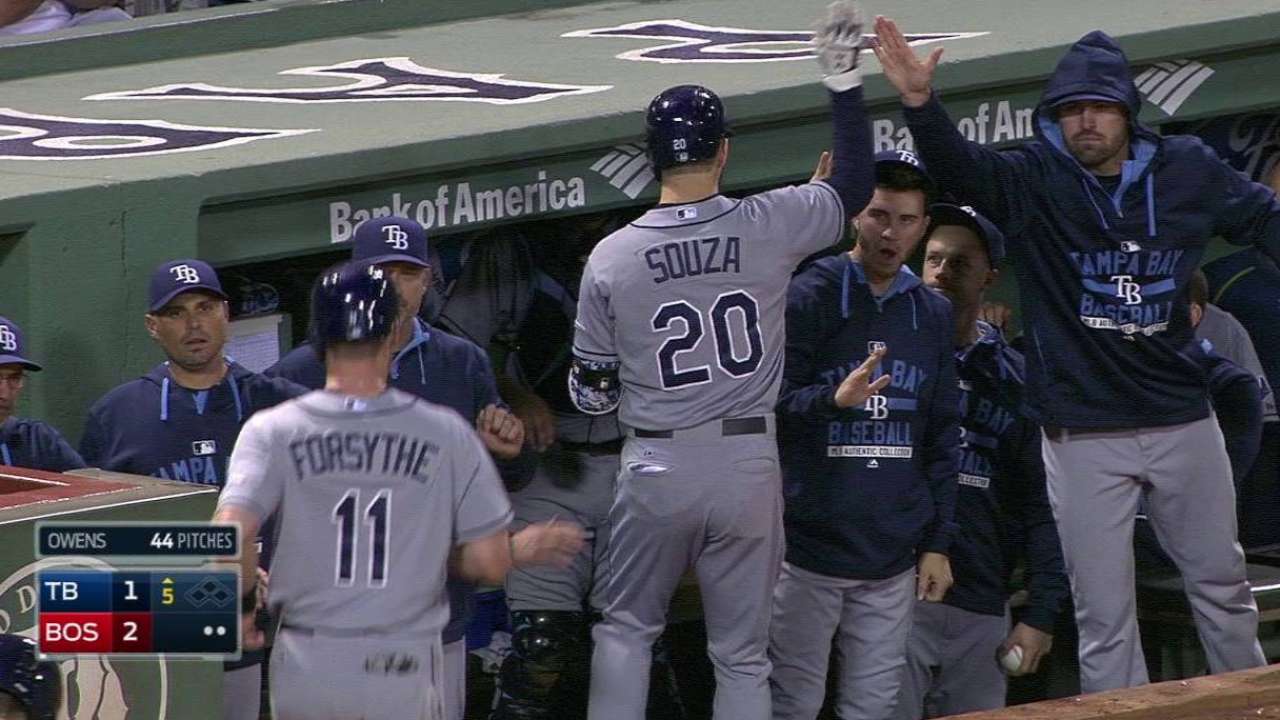 It was an Evan Longoria sac fly to right in the following inning that ultimately sunk Boston, as Mookie Betts' throw home sailed into the stands, allowing two runners to score and giving the Rays a 3-2 advantage.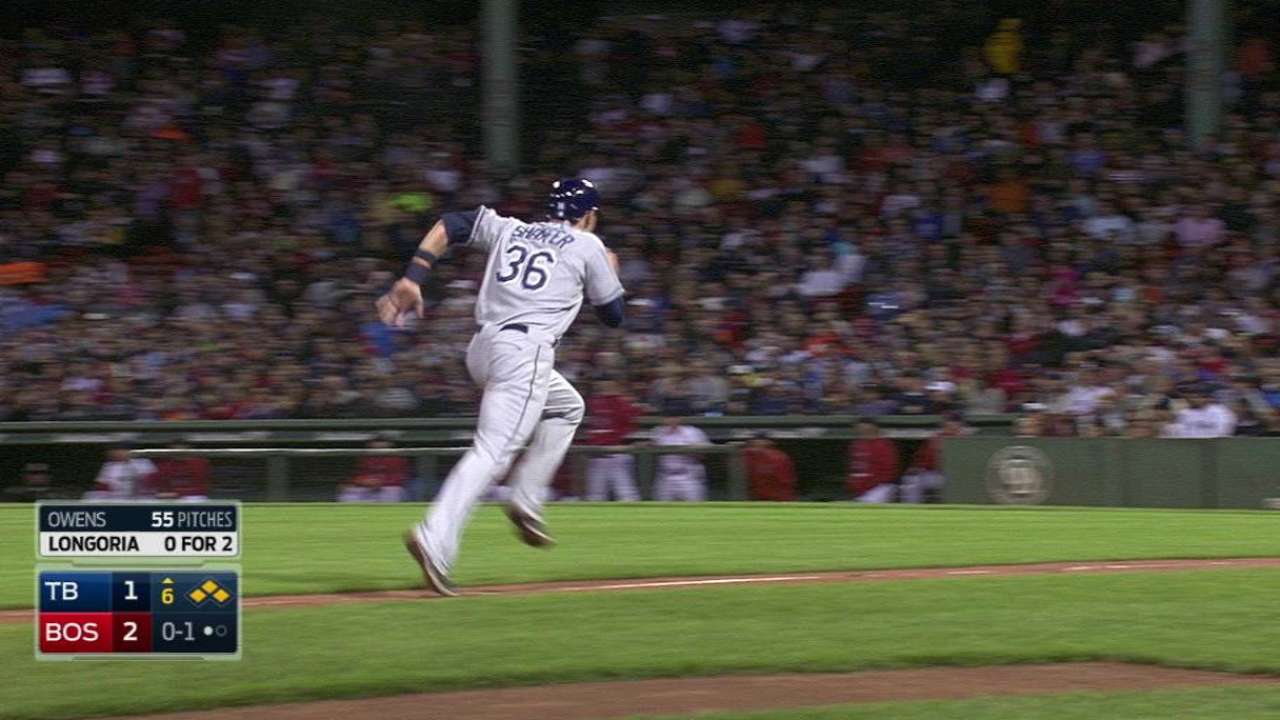 "The one inning I don't think we played very fundamental baseball," said interim manager Torey Lovullo. "We made a mistake in right field with the throwing error. That put them ahead by a run. Then [Owens] just got clipped for a two-run home run that broke the game open."
The home run in question came in the eighth -- an inning after Owens worked out of a no-out, bases-loaded jam -- as Brandon Guyer doubled to lead things off and Mikie Mahtook put a low breaking ball over the monster to pad the Tampa Bay lead.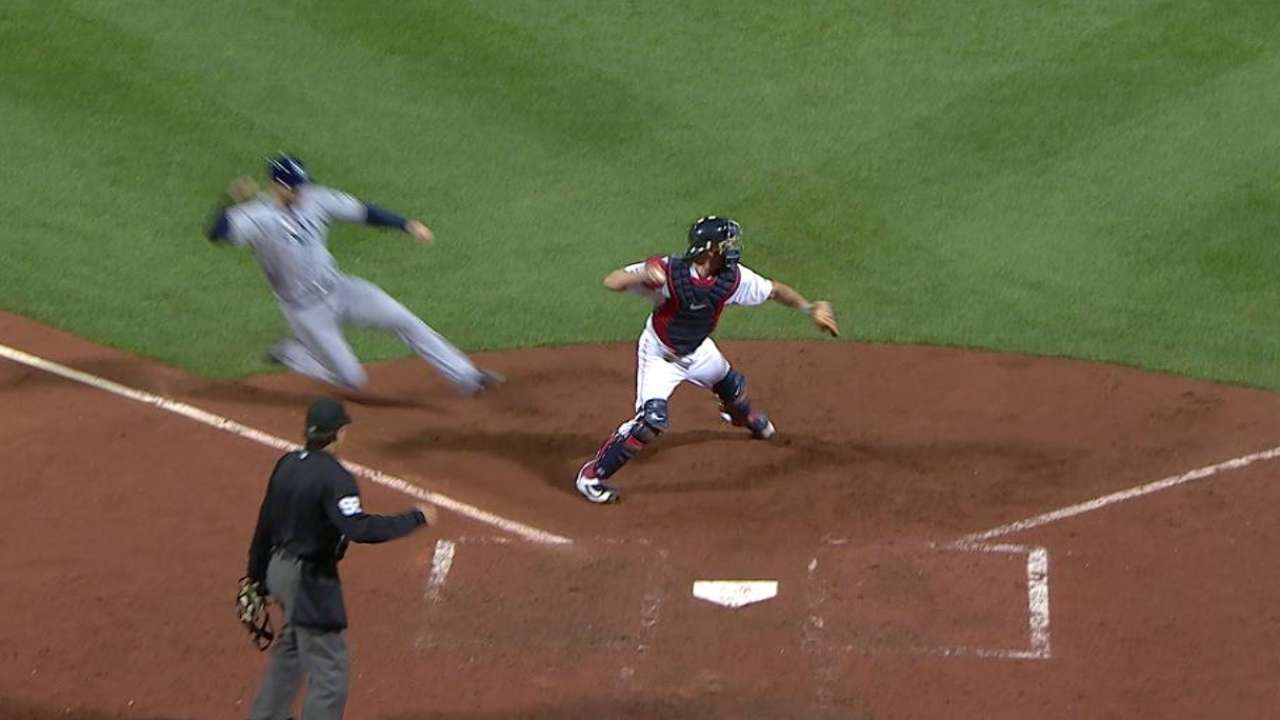 "He made some good pitches, they just hit good pitches," said catcher Blake Swihart. "The pitch Mahtook hit was down in the zone, a good curveball. They just started getting some wood on it."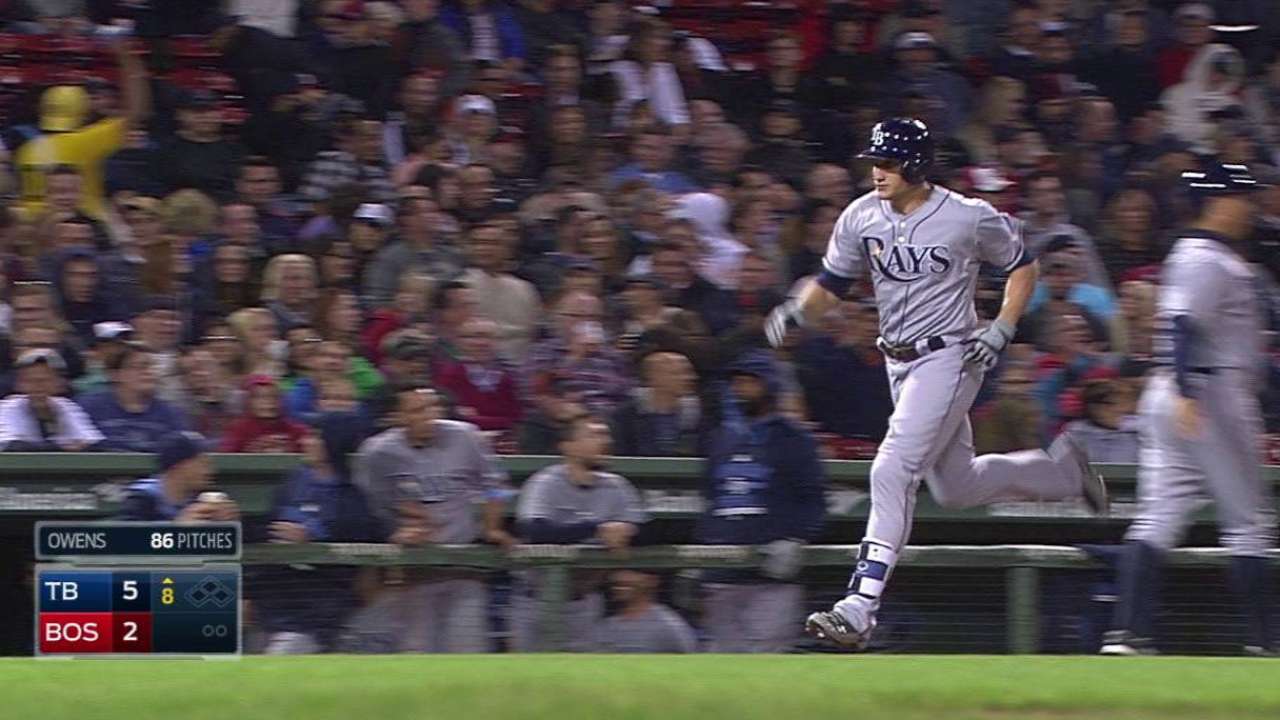 Although things got rocky down the stretch after a perfect four innings to open the game, the rookie left-hander and his manager feel that there is plenty that he can take from this outing, good and bad.
"The consistency was definitely there early," said Owens of his performance. "We came out with the two run lead early, so I was trying to keep the momentum on our side and get them back in the dugout. I thought we put together some good at-bats. I think I just did a poor job those last few innings. There was definitely positives from the outing I will take. There's negatives I want to work on beginning tomorrow."
"When a young pitcher understands how to touch late innings, he's going to grow up a little quicker," Lovullo added. "He's pitched deep into games. Overall, I think he's going to be in a pretty good place moving forward."
Craig Forde is a contributor to MLB.com. This story was not subject to the approval of Major League Baseball or its clubs.