Yaz still drawing fans at Spring Training
Red Sox legend makes yearly camp visit to watch batting practice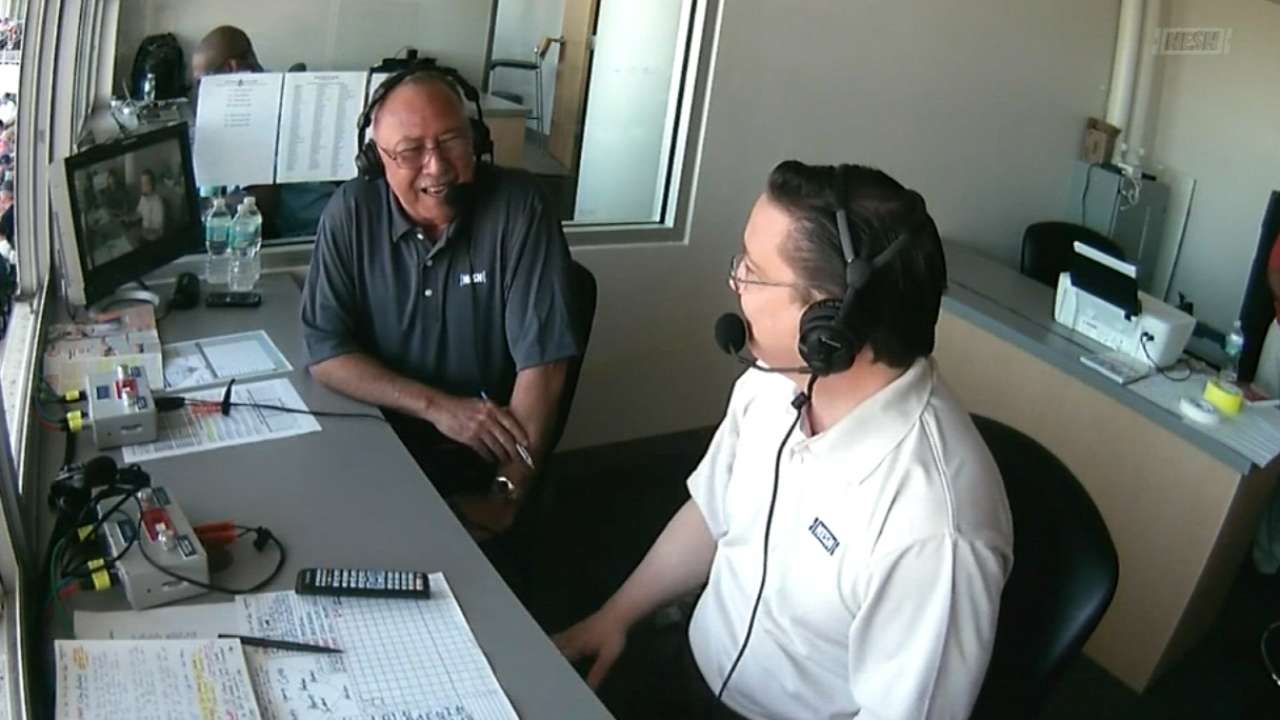 FORT MYERS, Fla. -- Carl Yastrzemski is 76 years old, and he is still a living legend -- even to those who never saw him play.
It is Sunday morning batting practice at JetBlue Park, and Yaz is in uniform and standing behind the cage with Red Sox manager John Farrell, watching the current stars of today take their swings before a Grapefruit League game against the Orioles.
• Spring Training: Schedule | Tickets | Complete info
But his fans remind him of another time -- when he was the main attraction in the cage.
"Mr. Yaz, number 8!" a young boy yells over and over.
Once batting practice ends, Yastrzemski goes to the throng of people -- including that young boy -- who are stationed behind a roped area and signs autograph after autograph. One fan literally hands Yaz a plastic green stadium seat and has him sign it.
Yaz is bashful when told that even the young fans love him.
"I don't know about that," Yastrzemski said. "But it's good to see. I don't mind signing autographs until my hand gets tired."
NESN play-by-play man Dave O'Brien didn't ask Yaz for his autograph, but he was probably tempted to.
Sitting up in the broadcast booth with color commentator Jerry Remy, a teammate of Yaz's from 1978-83, O'Brien mentioned how Yaz was his hero -- and he had never met him.
"Let's go down and meet the captain," Remy said to O'Brien, a native of Quincy, Mass.
Later, Remy said to O'Brien, "I was shocked that you had never met him before."
O'Brien again thanked Remy on the air for giving him a chance to meet his hero.
"I've been on the field maybe half a dozen times with Yaz and never had the courage to introduce myself to him," O'Brien said to Remy during the top of the first inning of Sunday's game. "So I want to thank you for that. I'll admit, as Yaz was talking about fishing and what he is doing today, I felt like I was seven years old. It's like that when you meet your idol for the first time."
Yastrzemski retired following the 1983 season, but he's been to every Spring Training since then with the only Major League team he ever played with. His stints usually last a few days, as Yaz takes particular interest in watching batting practice. By the time the game starts, though, you can only find Yaz where there is water. Like clockwork, he will be fishing.
Before he left to do just that on Sunday, the captain took a couple of minutes to talk about the Red Sox.
"I enjoy it, especially this year," Yaz said of his latest trip to Spring Training. "They look like they're going to have a great team. It's well-balanced. Pitching is much improved. I'm looking for a very successful season."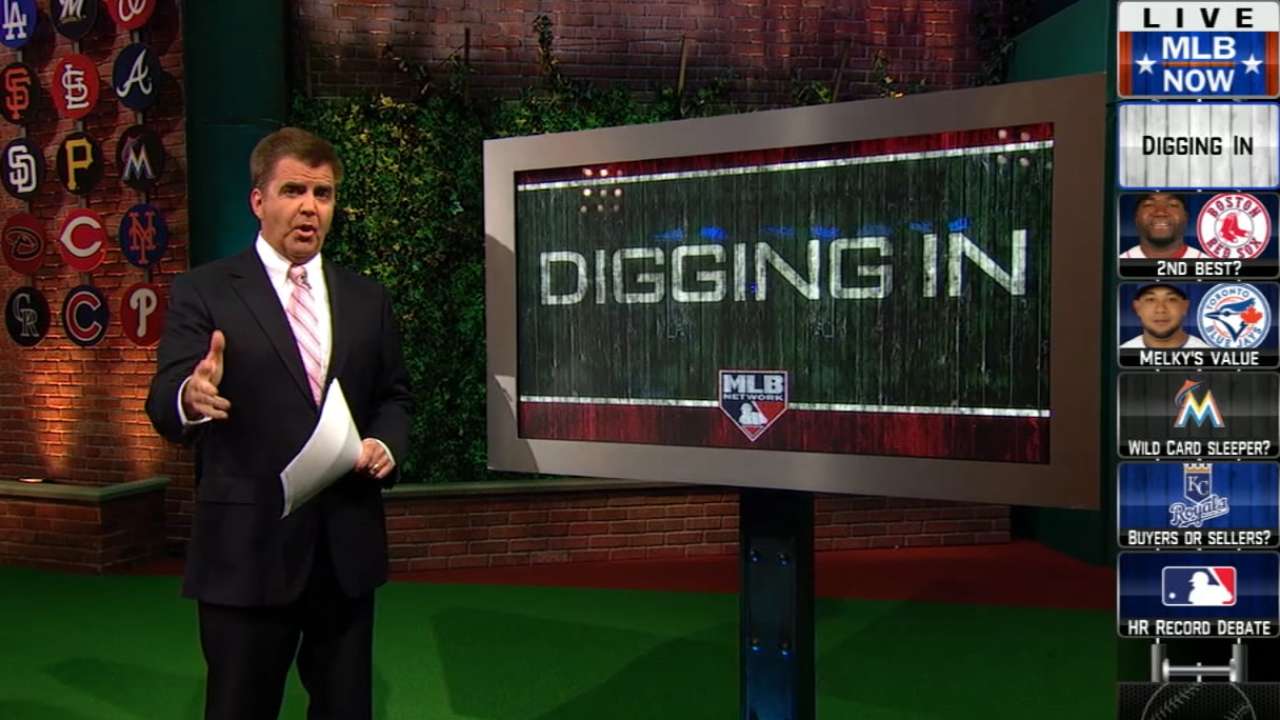 Ever since his retirement, Yaz's 452 homers for the Red Sox have placed him second on the team's all-time list behind Ted Williams. But that is all but certain to change in 2016, as David Ortiz enters the year eight away from moving Yaz into third on the team's rankings.
"Records are made to be broken," Yastrzemski said. "He is one heck of a hitter. Very hard worker. It's just not by accident that he's become a great hitter. He's worked hard at it."
The respect between the two left-handed hitting legends is mutual.
"It's always great talking to Yaz," Ortiz said. "Yaz is a person who has a lot of confidence, and you want to always listen to those legendary people and see what they have to say."
During his current visit to camp, Yaz is particularly in-tuned to the batting cage when Ortiz is taking his hacks.
"I enjoy watching him hit," Yastrzemski said. "You always enjoy watching great hitters."
Does Yaz have any advice for Ortiz as he enters his final season?
"The only thing I thought of when I was going through my last season was, 'Just be yourself.' So I would tell him the same thing," said Yaz.
Ian Browne is a reporter for MLB.com. Read his blog, Brownie Points, and follow him on Twitter @IanMBrowne. This story was not subject to the approval of Major League Baseball or its clubs.