LaMarre's double in 10th lifts Sox in Montreal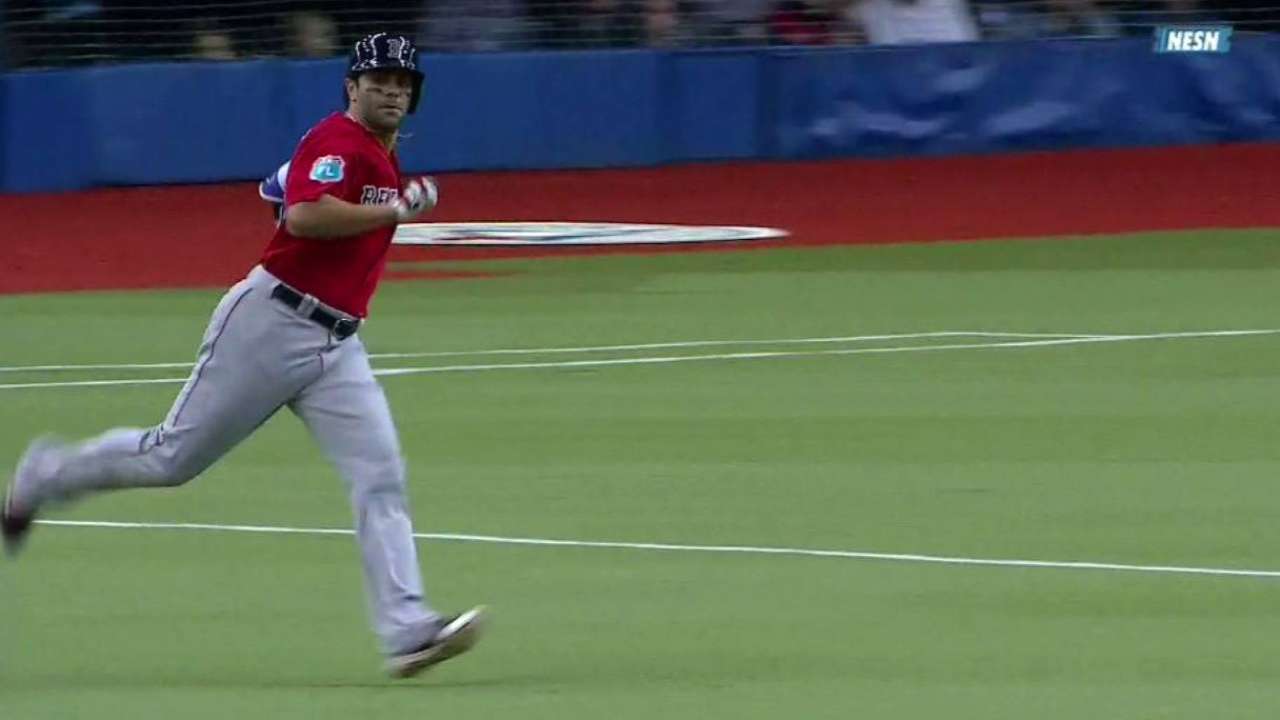 MONTREAL -- The roars at Olympic Stadium were frequent on Friday night as baseball returned to Montreal for the third straight Spring Training. A postseason atmosphere was on display throughout as the Red Sox rallied for a 4-2 exhibition win in 10 innings over the Blue Jays before a crowd of 52,682.
David Ortiz stepped to the plate for the first time in Montreal, and the crowd gave him a standing ovation. Kevin Pillar led off the first for the Blue Jays with a home run, and the noise was deafening as he rounded the bases.
"It's fun," said Blue Jays catcher and Ontario native Russell Martin, who grew up in Monntreal. "You just feel the excitement. You feel the buzz going around town. People are excited for baseball. It's a town that's hungry for baseball. They only get a couple of meals per year so they make sure they bring their appetite."
• Pedro thrilled to throw another pitch in Montreal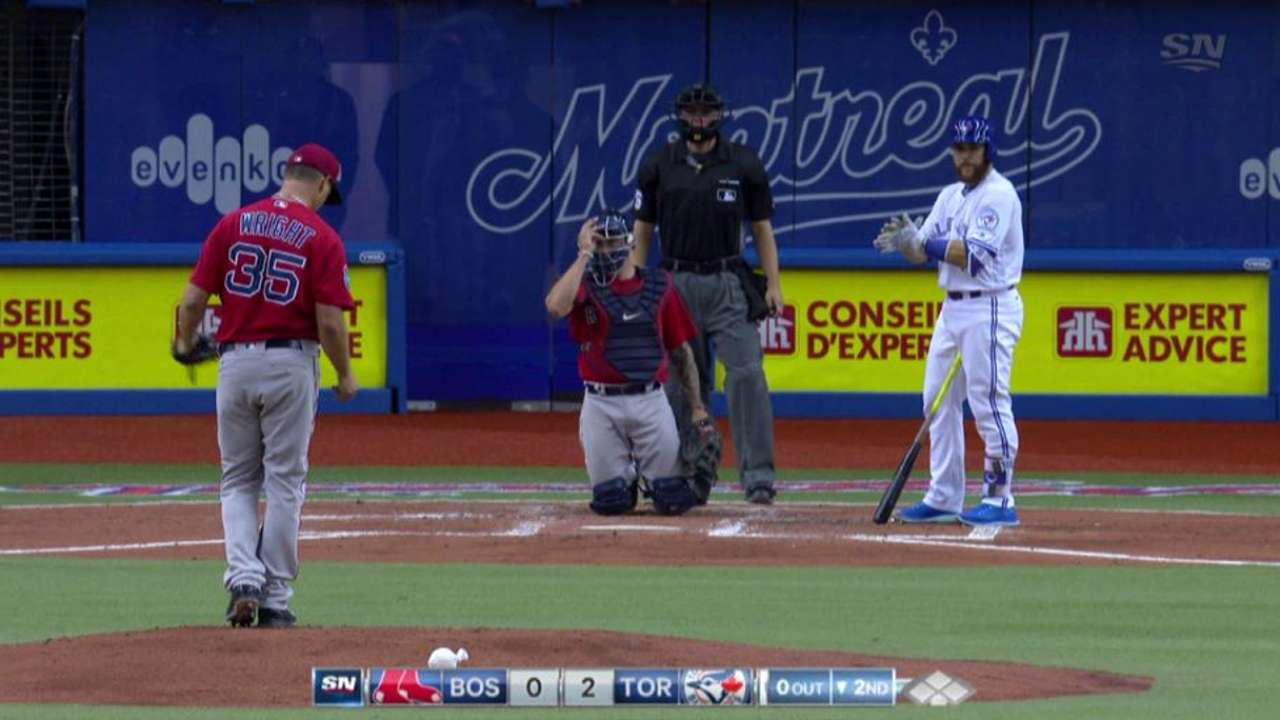 Ryan LaMarre delivered a go-ahead, two-run double in the top of the 10th.
Knuckleballer Steven Wright, who recently won Boston's fifth starter competition, struck out eight and allowed two runs over 5 2/3 innings. Veteran Blue Jays lefty J.A. Happ did his job, allowing four hits and a run over four innings. He walked two and struck out four.
"It's nice to get in this atmosphere with the big crowd," Wright said. "It's nice to have a practice of pitching in a big stadium. I loved it. It's great. It's definitely easy to get up for. It's exciting to be out there in front of the crowd and get the cameras and lights on."
Michael Saunders ripped a solo shot to left in the second, giving the Blue Jays a 2-0 lead. Boston's Mookie Betts (3-for-4) tied it with an RBI single in the fifth. Red Sox center fielder Jackie Bradley Jr. showed off his strong arm to the Montreal fans in the bottom of the fourth by firing a strike to second to nail Saunders, who was caught trying to stretch a single.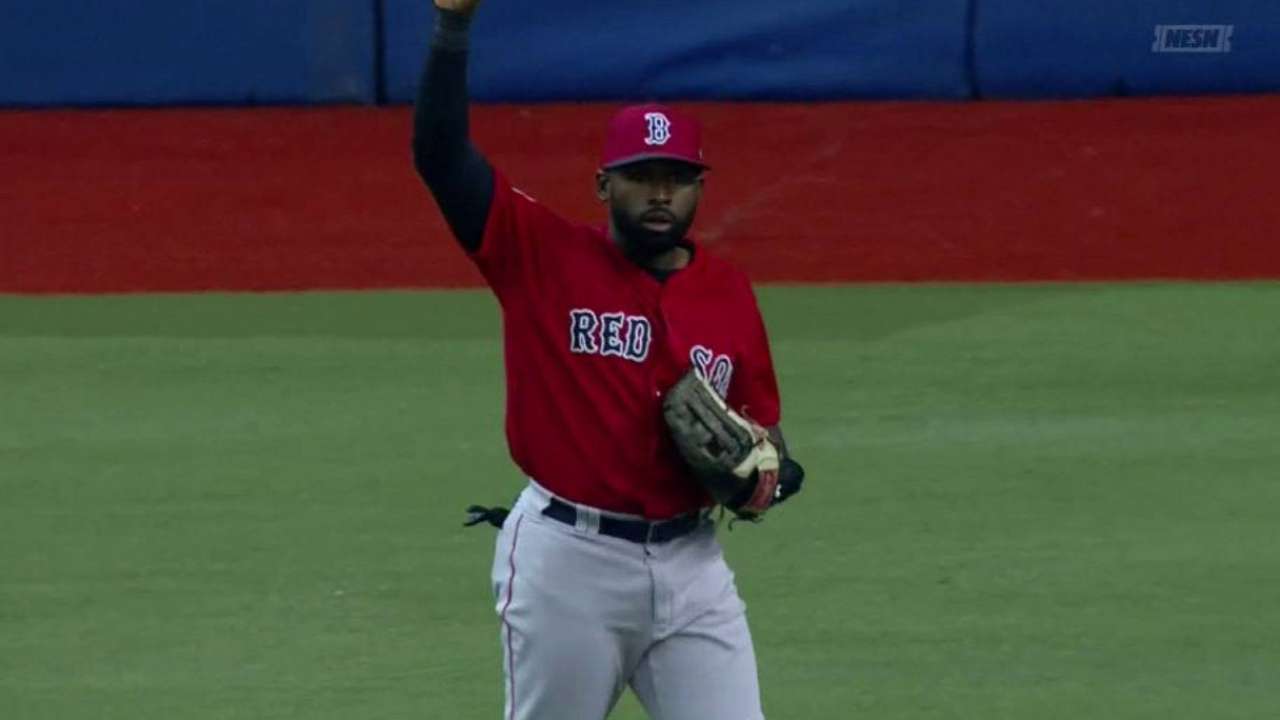 Though the highlights in the game were plenty, the noise is what stood out the most.
"As you can see right now, the fans are going crazy every time anything happens," said former Expos legend Tim Raines during an in-game interview. "As a player, you actually hear that and you actually feel it; you feel cheers. When you do something good, they acknowledge it. Even though it happens everywhere else, to me, it sounds different here.
"It's a different sound from Canadian fans, here in Montreal and in Toronto. I just think Canadian fans are very proud of their teams and they express it when they come to games."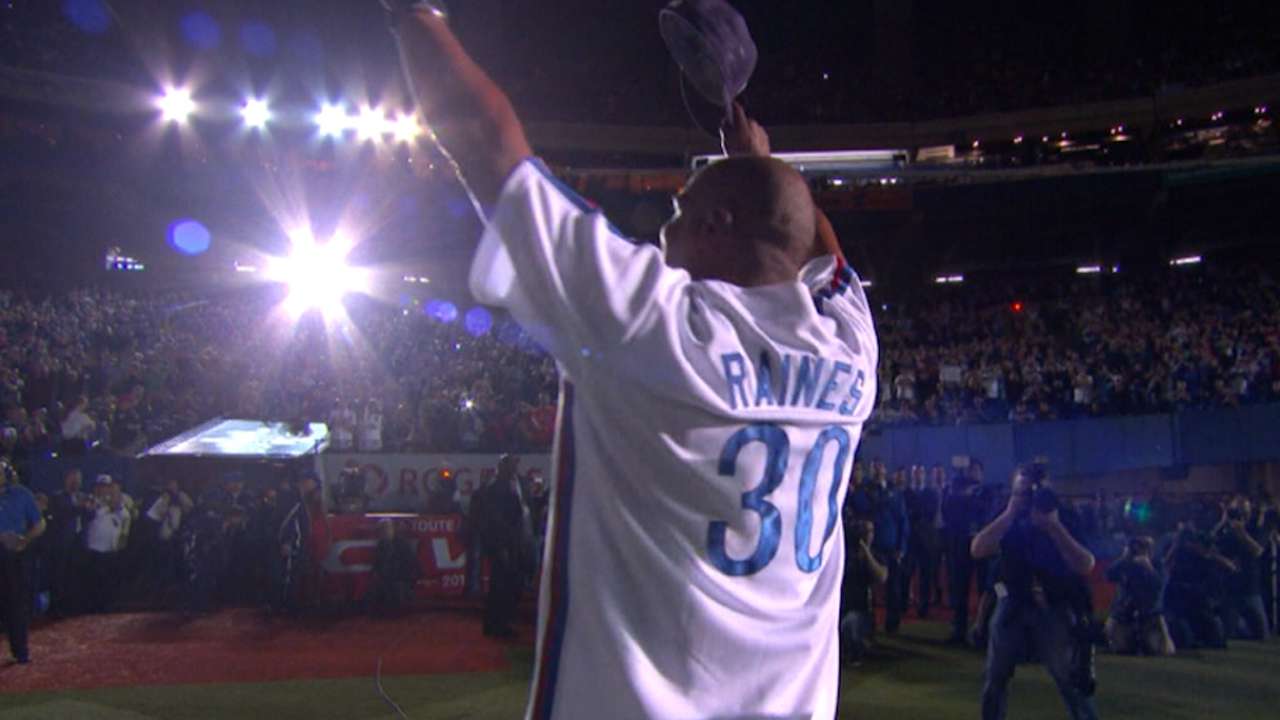 Up next for Red Sox: Right-hander Sean O'Sullivan, who will start the season at Triple-A Pawtucket, gets the nod on Saturday at 1:05 p.m. ET against the Blue Jays at Olympic Stadium. Manager John Farrell expects most of his regulars to be in the lineup, but will likely cut them short in the team's final exhibition game. Watch it live for free on MLB.TV.
Up next for Blue Jays: Manager John Gibbons will have a "bullpen day" for Saturday's final exhibition game against the Red Sox in Montreal at 1:05 p.m. ET. Josh Donaldson, Jose Bautista and Troy Tulowitzki, and most other regulars, will be in the starting lineup. Watch it live for free on MLB.TV. The Blue Jays open their season against the Rays on Sunday at Tropicana Field.
Ian Browne is a reporter for MLB.com. This story was not subject to the approval of Major League Baseball or its clubs.