Little Leaguers get up-close look at Fenway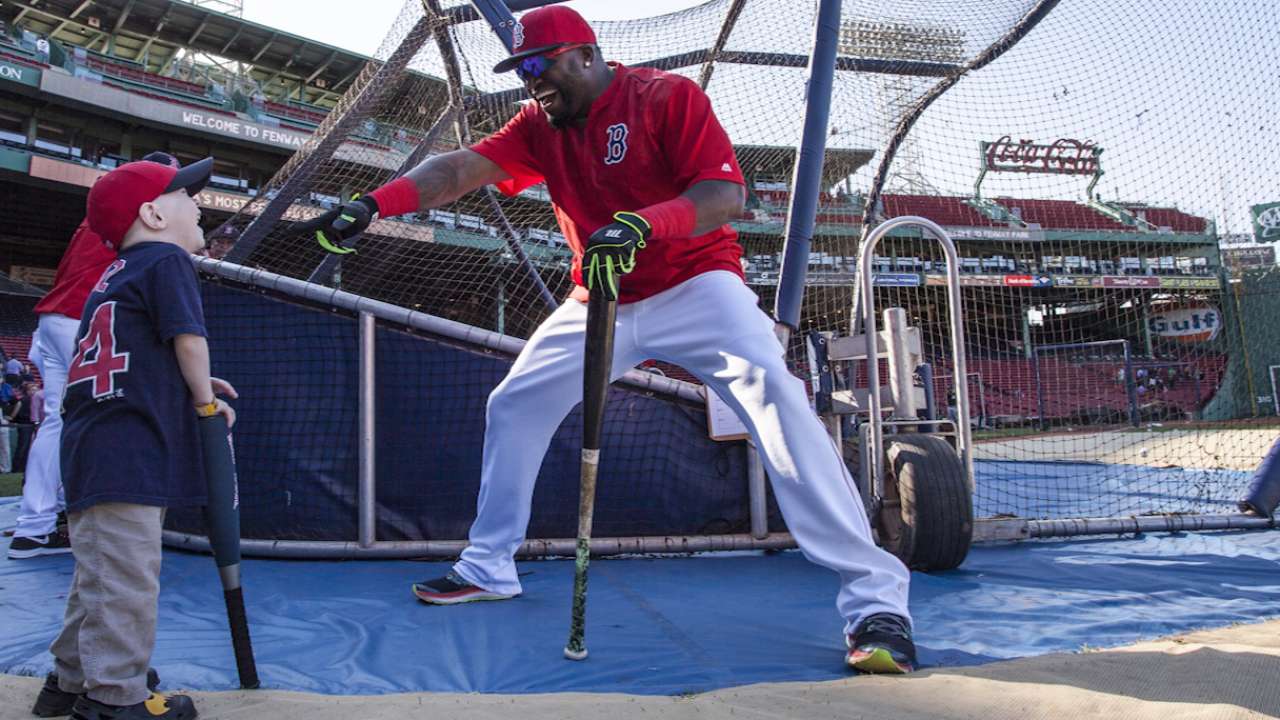 BOSTON -- As Jim McLaughlin took his Little League team, clad in their Colorado Rockies league uniforms, to the Green Monster for a picture of the kids' visit to Fenway Park on Sunday, he couldn't help but notice the look on their faces as they entered "America's Most Beloved Ballpark" before the Red Sox's finale against the Astros.
"I can't wait to meet Papi," Adam McLaughlin, 10, said as he jumped up and down with excitement before going onto the field.
• Complete Youth Baseball coverage
Soon enough, the Little Leaguers joined some of their favorite players on the field to sing the national anthem. Needless to say, it was a dream come true.
Hailing from Dorchester, Mass., McLaughlin serves as the coach of the Cedar Grove Baseball Club, a league consisting of more than 300 players ranging from ages 5 to 18. He brought a handful of his players to Fenway in the spirit of Play Ball Weekend.
Throughout this weekend, the Red Sox have been joined by a variety of kids serving as honorary bat boys to taking the field before games. Play Ball Weekend helps kids get more involved in sports by showing how much more there is to a game than just home runs and strikeouts.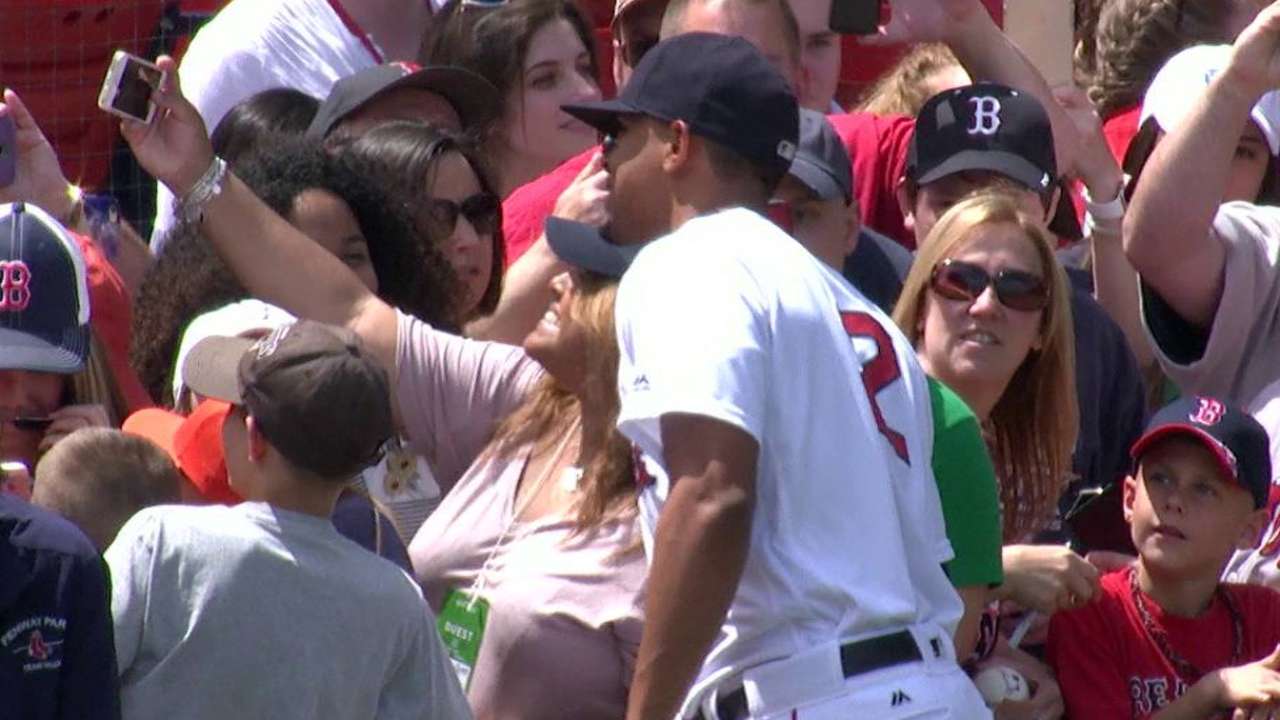 For McLaughlin, his work as a coach transcends into something more than teaching the ins and outs of baseball.
"The best thing for me is coaching them from such a young age and watching them grow up and succeed into ballplayers," McLaughlin said.
Adam's sister, Becca, is the only girl on the senior level, which ranges from ages 13 to 15.
"I like being the only girl, but it is kind of hard," Becca said. "But it's fun and I like playing catcher and second."
After the kids received autographs from their favorite Boston athletes, they made their way off the field and into their seats to enjoy the game.
"I'm just grateful for this amazing opportunity the kids are getting," McLaughlin said. "I'm proud of them."
Deesha Thosar is a reporter for MLB.com based in Boston. This story was not subject to the approval of Major League Baseball or its clubs.