Can Swihart reclaim spot as top Sox backstop?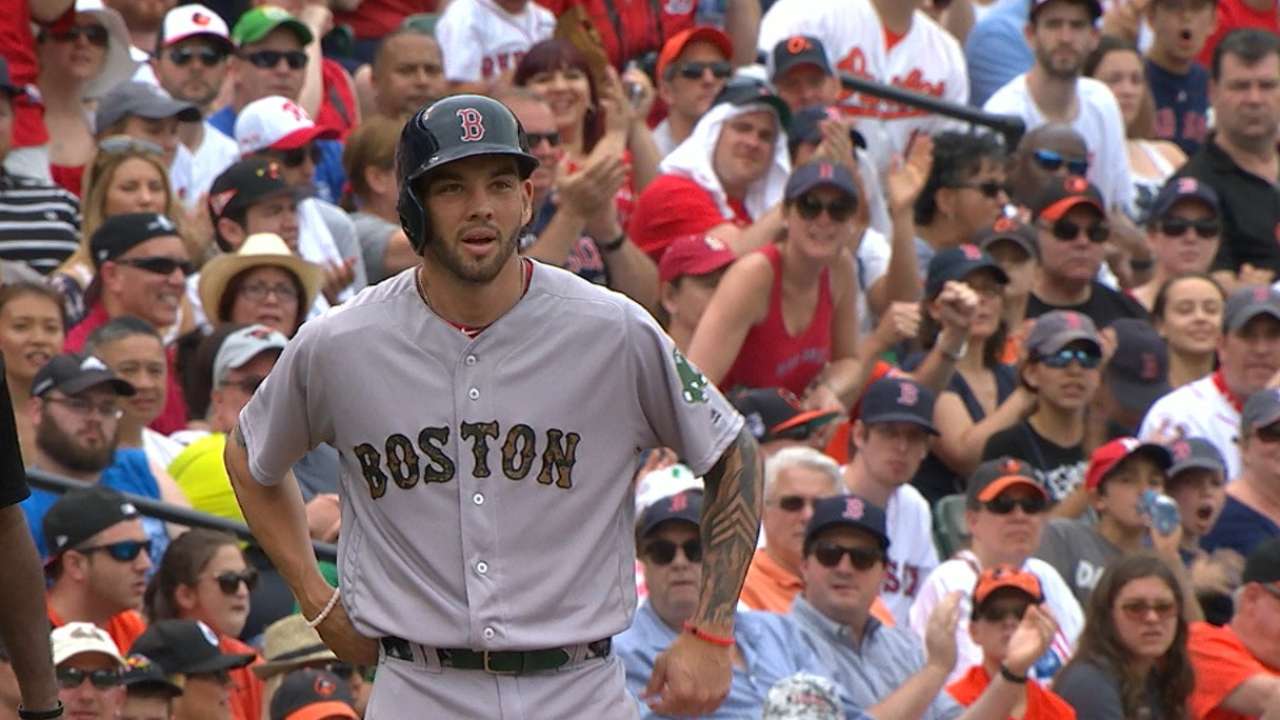 With Spring Training fast approaching, MLB.com will take a look at a different aspect of this year's Red Sox squad each day this week. Today's topic: Who might surprise?
BOSTON -- The transformation from top prospect to under the radar in the span of a couple of years isn't ideal, but Blake Swihart doesn't mind having to re-establish himself.
After going into 2016 as Boston's starting catcher, Swihart will enter Spring Training third on the depth chart behind Sandy Leon and Christian Vazquez.
• Who might surprise for each club in 2017?
How did this happen? First, there was the slow start Swihart had last season, which resulted in a surprising option back to Triple-A Pawtucket in April. Then, there was the position switch to left field, which was just starting to work out when Swihart rammed his left ankle into a side wall on June 4 and was lost for the season.
• Spring Training: Info | Tickets | Schedule | Gear
That gave Leon the opportunity to become last year's surprise, and he pounced on it.
Swihart will try to change the narrative again.
"I just need to go in and go be Blake," Swihart said. "Go in and go win a job, go participate, go support my team, go be there for my team. Anything I can do for the team to help us win, that's what it's all about. I'm just going to go out and play my game."
To do that, Swihart will rely on a surgically repaired ankle.
"The offseason's been great," Swihart said. "The ankle's perfect. I'm ready to go. That's all I can say. I haven't played a game since June 4, and I'm ready to go."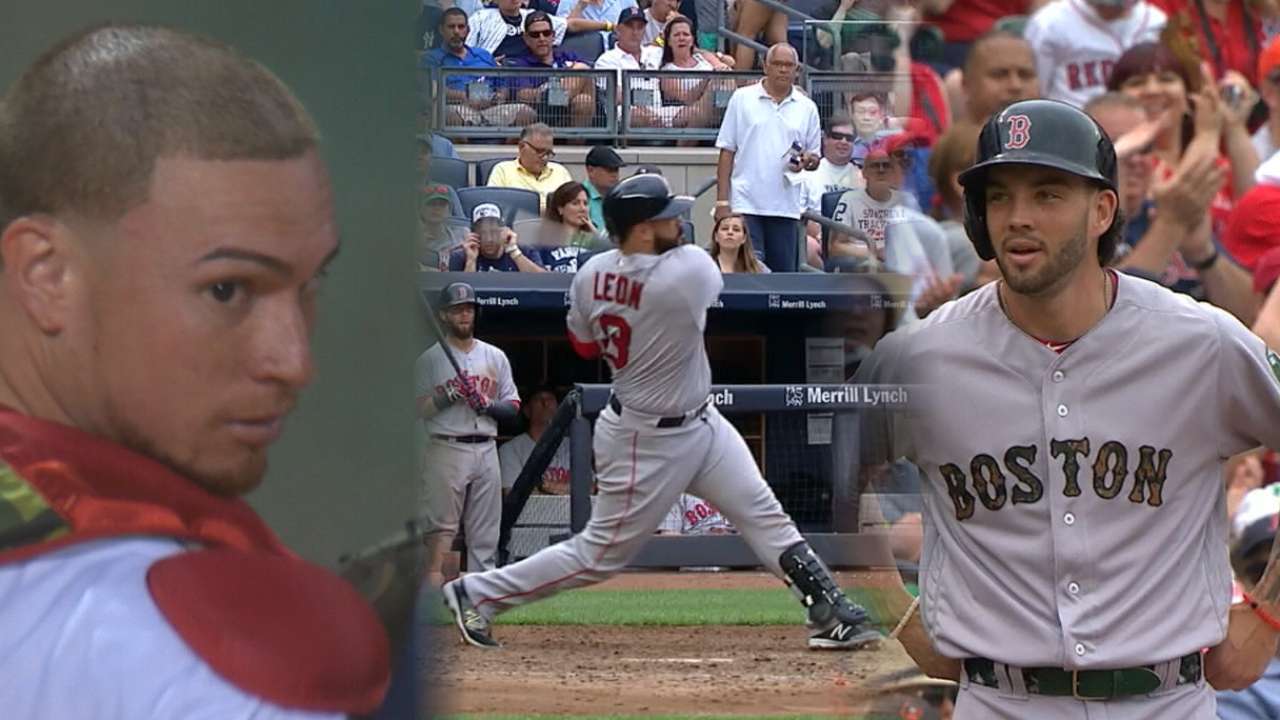 Swihart doesn't need to worry about bringing his outfielder's mitt to camp.
"We're focusing on catching with him," said Red Sox manager John Farrell. "I think last year there was a need because of the left-field situation. There was depth behind the plate. But I think for the betterment of all of us, and most importantly for Blake, we have to be consistent with him and develop him behind the plate."
If there's one disadvantage Swihart has in the catching derby, it's that that he still has Minor League options. Leon and the cannon-armed Vazquez do not, meaning the Red Sox could stash Swihart at Triple-A to preserve organizational depth.
But Swihart has the best offensive upside of the three catchers, and his mission will be to convince the Red Sox they are a better team if he is in the lineup.
"The unknown at this point is the readiness of Blake," said Farrell. "There's still work to be done on the receiving side of things, aside from coming back from the ankle injury. We're deep and very capable behind the plate with the guys that are in-house."
Swihart has clear goals in mind to improve defensively and be the catcher the Red Sox need him to be.
"Overall, I'm fixing my stance a little bit, fixing my trigger, fixing my receiving, my game-calling -- everything," Swihart said. "Blocking, I'm making little adjustments all the time. In-game you have to make adjustments catching. That's what I've been working on."
Up next, Swihart will work on moving two spots up on the depth chart.
Ian Browne has covered the Red Sox for MLB.com since 2002. Follow him on Twitter @IanMBrowne and Facebook. This story was not subject to the approval of Major League Baseball or its clubs.