Rotation, 'pen among Sox's camp competitions
Leon, Vazquez and Swihart vie for two catching spots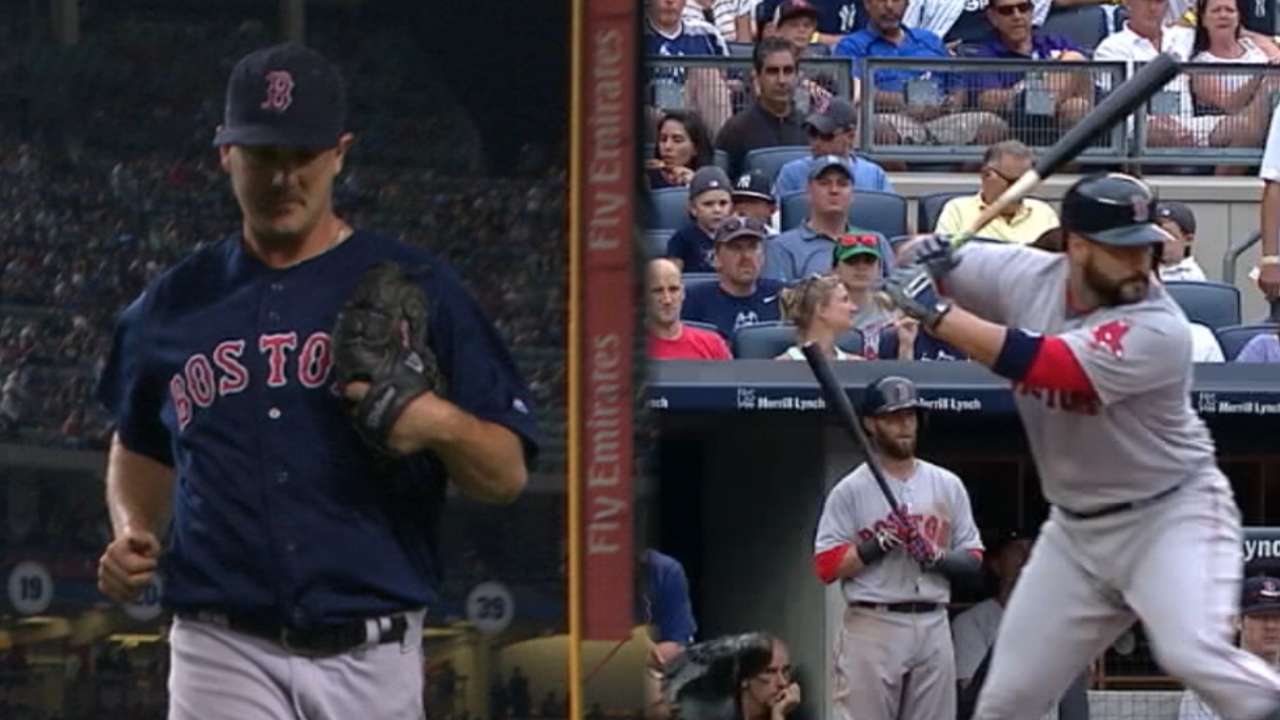 With Spring Training fast approaching, MLB.com takes a look at a different aspect of this year's Red Sox squad each day this week. Today's topic: Predicting the 25-man roster.
FORT MYERS, Fla. -- The jockeying for position(s) will soon begin under the soothing sun of Spring Training.
For the Red Sox, the most compelling battle for roster spots will happen behind the plate, in the rotation and in the bullpen.
Here is a look at the predicted 25-man roster as the days dwindle down to the opening of camp Tuesday, when pitchers and catchers report.
Catcher (2): Sandy Leon and Christian Vazquez. There should be a three-man race for the two spots, as Blake Swihart will try to earn his way back into the mix in his comeback from left ankle surgery. The guess here is that Swihart is the odd man out, at least for the start of the season, because he still has Minor League options.
• Spring Training: Info | Tickets | Schedule | Gear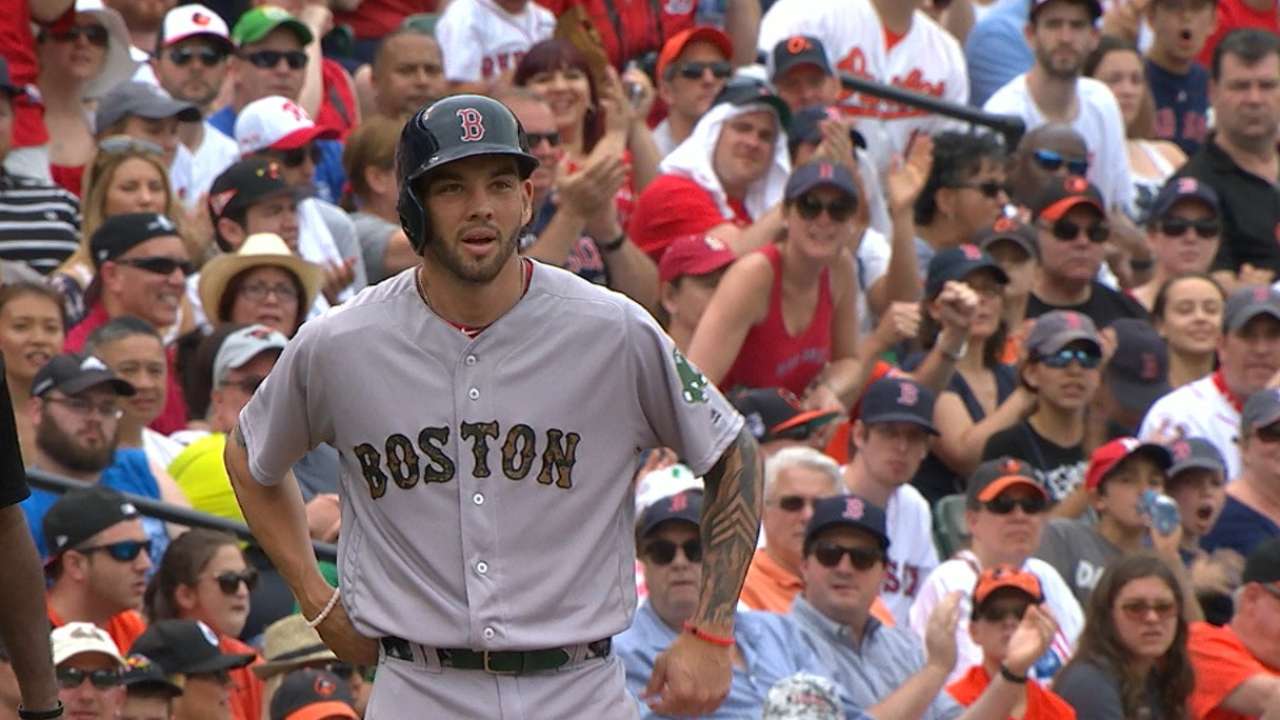 Leon, coming off a career year, will have to prove he can do it again. Vazquez had a disappointing season in his comeback from Tommy John surgery and is out of options. Defensively, Vazquez is the best of the group. Swihart is the best hitter. Leon has the best overall package of skills.
Infield (7): Mitch Moreland, Hanley Ramirez, Dustin Pedroia, Xander Bogaerts, Pablo Sandoval, Brock Holt, Josh Rutledge. Moreland and Ramirez will share first base, Ramirez is expected to be the primary designated hitter. Pedroia is coming off his best all-around season since 2011 and will try to keep it going. Holt will back him up.
Bogaerts appeared to wear down last season, and manager John Farrell will try to get him more rest by giving Holt some starts at short. Sandoval will try to become one of the best comeback stories of the season at the hot corner. Rutledge is the favorite to win the spot as the final infielder, but he could be pushed by Marco Hernandez, a left-handed hitter.
Outfield (4): Andrew Benintendi, Jackie Bradley Jr., Mookie Betts, Chris Young. If this quartet stays healthy, there will be no roster competition in Boston's outfield. Benintendi, Bradley and Betts -- the Baby B's -- have the potential to be one of the best outfields in the game. Young is the definition of a professional hitter off the bench, and he crushes lefties. Carlos Quentin will be a Spring Training reclamation project. Righty power hitter Bryce Brentz could also be called on if Boston suffers an injury.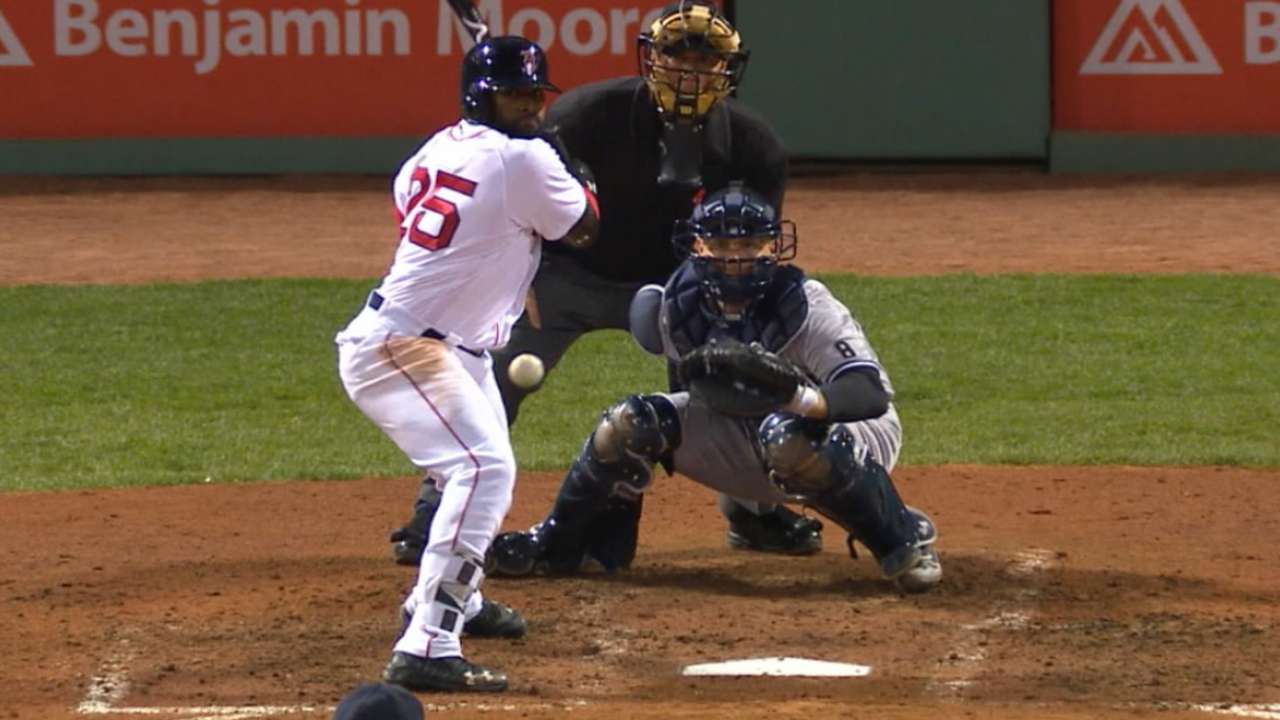 Allen Craig and Rusney Castillo remain in the organization, but the fact they are no longer on the 40-man roster demonstrates how much their stock has dropped.
Rotation (5): Rick Porcello, Chris Sale, David Price, Steven Wright, Drew Pomeranz. This group is the biggest reason the Red Sox feel they are World Series contenders. Eduardo Rodriguez will join Wright and Pomeranz in a three-man battle for the final two spots. Rodriguez has had right leg issues the past two seasons, and also has options. If knuckleballer Wright doesn't crack the rotation, Porcello would be the only righty. Pomeranz ended last season with health concerns, so the Red Sox will keep a close eye on him.
Bullpen (7): Craig Kimbrel, Tyler Thornburg, Joe Kelly, Matt Barnes, Robbie Ross Jr., Fernando Abad, Heath Hembree. The last two spots are fluid, and righty Brandon Workman and lefty Robby Scott will try to make their case. There will be more competition at midseason, when Carson Smith is scheduled to return from Tommy John surgery.
Ian Browne has covered the Red Sox for MLB.com since 2002. Follow him on Twitter @IanMBrowne and Facebook. This story was not subject to the approval of Major League Baseball or its clubs.