Kimbrel hoping to make mechanical tweak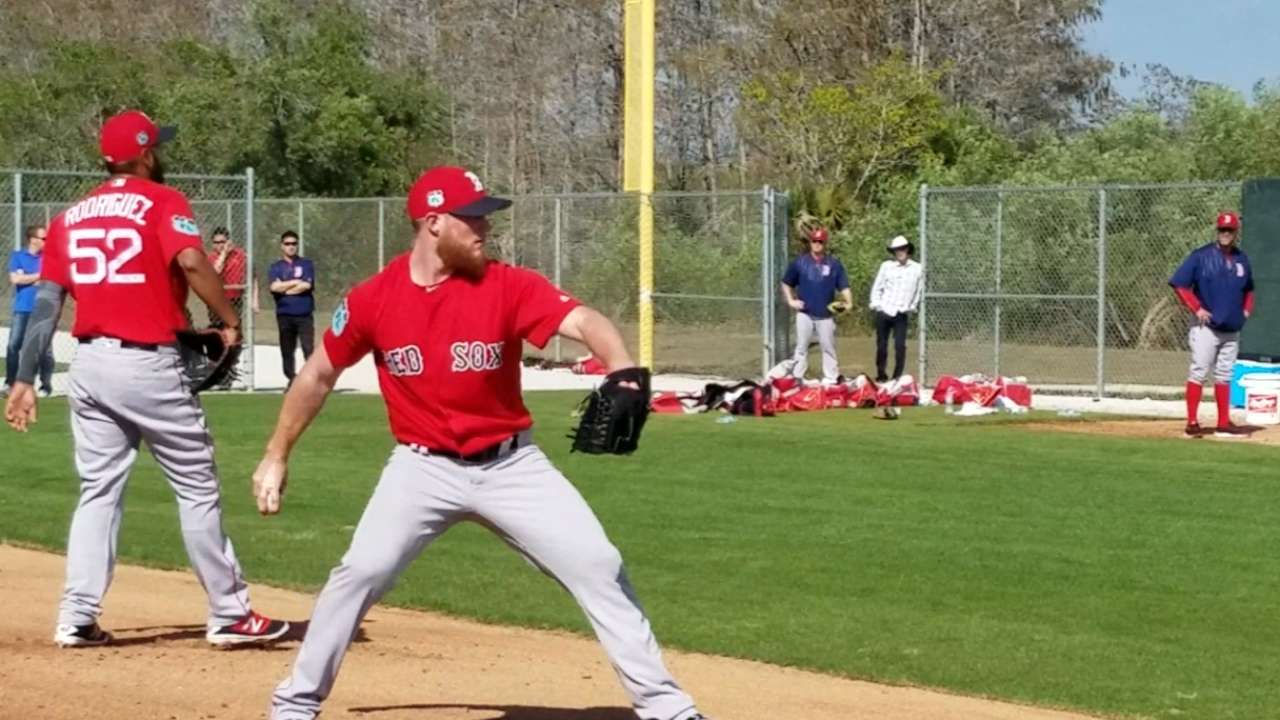 FORT MYERS, Fla. -- Red Sox closer Craig Kimbrel is probably just a mechanical tweak or two away from regaining the dominance he has displayed for nearly his entire career.
Even though Kimbrel was an All-Star in 2016, his first season with the Red Sox, he acknowledges he wasn't at his best, logging a career-worst ERA of 3.40. His velocity -- Kimbrel's four-seamer came in at an average of 97.8 mph last year, per Statcast™ -- suggests his arm is perfectly sound. In 53 innings, Kimbrel piled up 83 strikeouts.
"Some high highs and some low lows," said Kimbrel. "Last year was the first time I experienced an injury and dealing with that in the middle of the season. It had its ups and downs. But I think overall it was pretty good."
Kimbrel doesn't like to use his left knee surgery as an excuse for the mechanical flaws that led to his late-season slump, but it surely could have been a culprit.
"I felt really good coming back, had some really good innings," said Kimbrel. "I just hit a stretch where I was having a hard time throwing strikes and it led to some runs and some losses. That was last year. We're sitting here in Spring Training this year."
How does Kimbrel get his mechanical foundation back where it needs to be?
"It's getting on top of the ball and trusting it," said Kimbrel. "Don't yank it. Don't push it. Just throw it over the plate. Easier said than done sometimes, but that's the goal."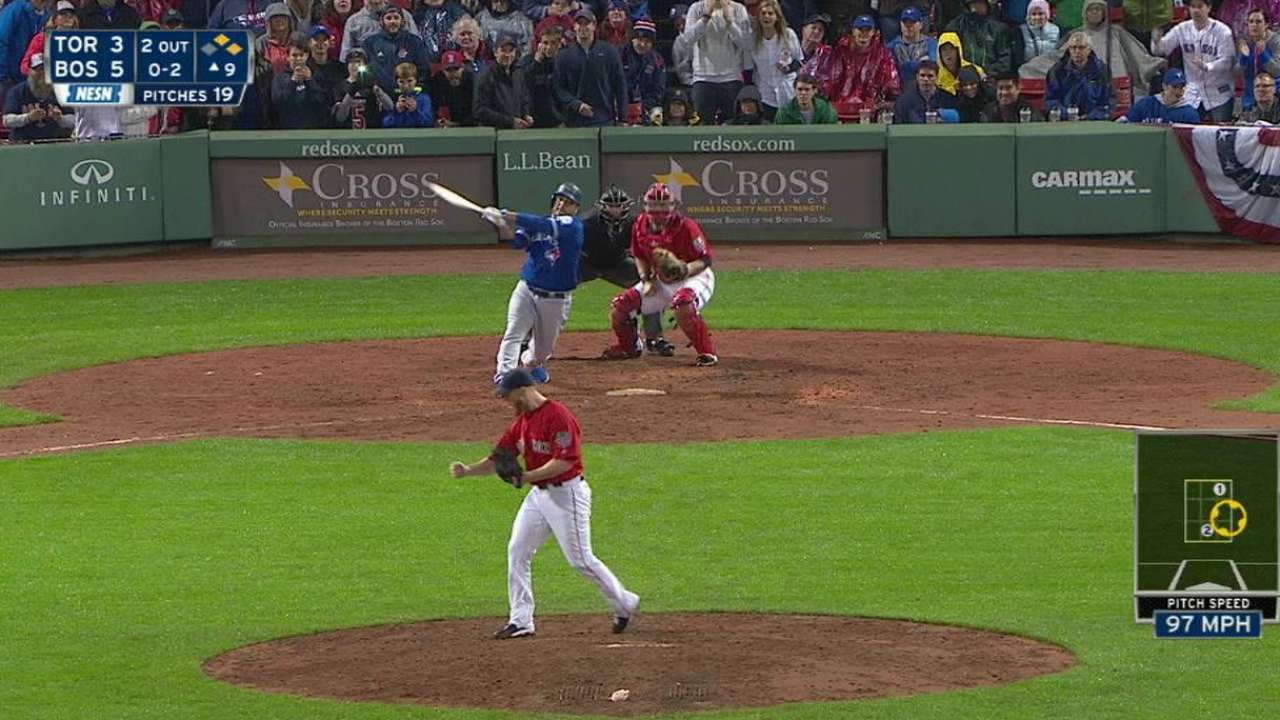 As a former pitching coach, Red Sox manager John Farrell is easily able to articulate the specific adjustments Kimbrel needs to make.
"That comes with alignment, delivering the ball to home plate," said Farrell. "That would be a relatively easy fix. And yet in the moment last year, there was some tendency to maybe get a little bit side-to-side, where command was a little elusive for him.
"When he stays behind his arm as he's capable, it's two wipeout pitches, that swing-and-miss fastball and his breaking ball, as well. For any of our pitchers, getting their lower half on line and getting their alignment, that's what Spring Training is about."
Another thing Kimbrel has going for him is that he's actually on the same team for the second year in a row.
The righty was blindsided when the Braves traded him to the Padres at the end of Spring Training in 2015. And just seven months later, he went to the Red Sox.
"Yeah, it's nice, I know the roads, I know the area, I know where to go get dinner," said Kimbrel. "And knowing most of the guys here in the clubhouse has been nice."
The one thing Kimbrel promises is that the pressure of pitching in Boston had nothing to do with his mishaps last year.
"I've always seen myself pitching in intense situations," said Kimbrel." I think, if anything, I enjoy it. That's how I like to play baseball."
Ian Browne has covered the Red Sox for MLB.com since 2002. Follow him on Twitter @IanMBrowne and Facebook. This story was not subject to the approval of Major League Baseball or its clubs.