MLB.com Columnist
Joe Posnanski
The World Theo-ries: Cubs at Red Sox!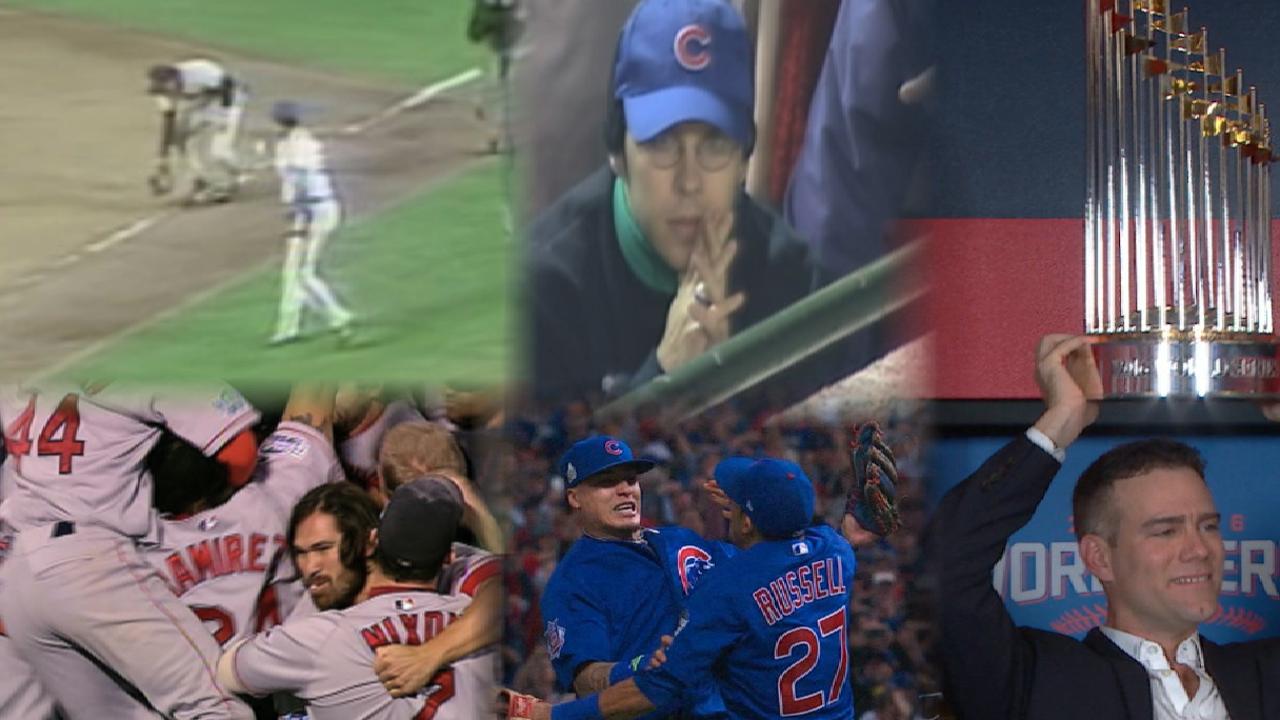 Theo Epstein was first hired as a general manager in Boston three days before Thanksgiving in 2002, almost 15 years ago now, and at that precise moment, the Boston Red Sox and Chicago Cubs were the two-sided coin of baseball heartbreak.
The Red Sox were the doomed ones, a team that year after year was just good enough to inspire hope and lose in the end and send New England into another bleak winter.
And the Cubs were a rollicking comedy with bleacher bums and illogical curses about goats and the "L" flag waving to let people on the El know that they had lost again.
That was only 15 years ago. The Red Sox and Cubs were cursed, and it seemed like it would last forever. And who knows, maybe it would have, except for the charmed life of Epstein.
Friday night, the Chicago Cubs (defending World Series champion) and Boston Red Sox (three-time champions this century) begin the signature series of the baseball season so far. Friday's opener is the MLB Network Showcase game (7 p.m. ET/6 CT).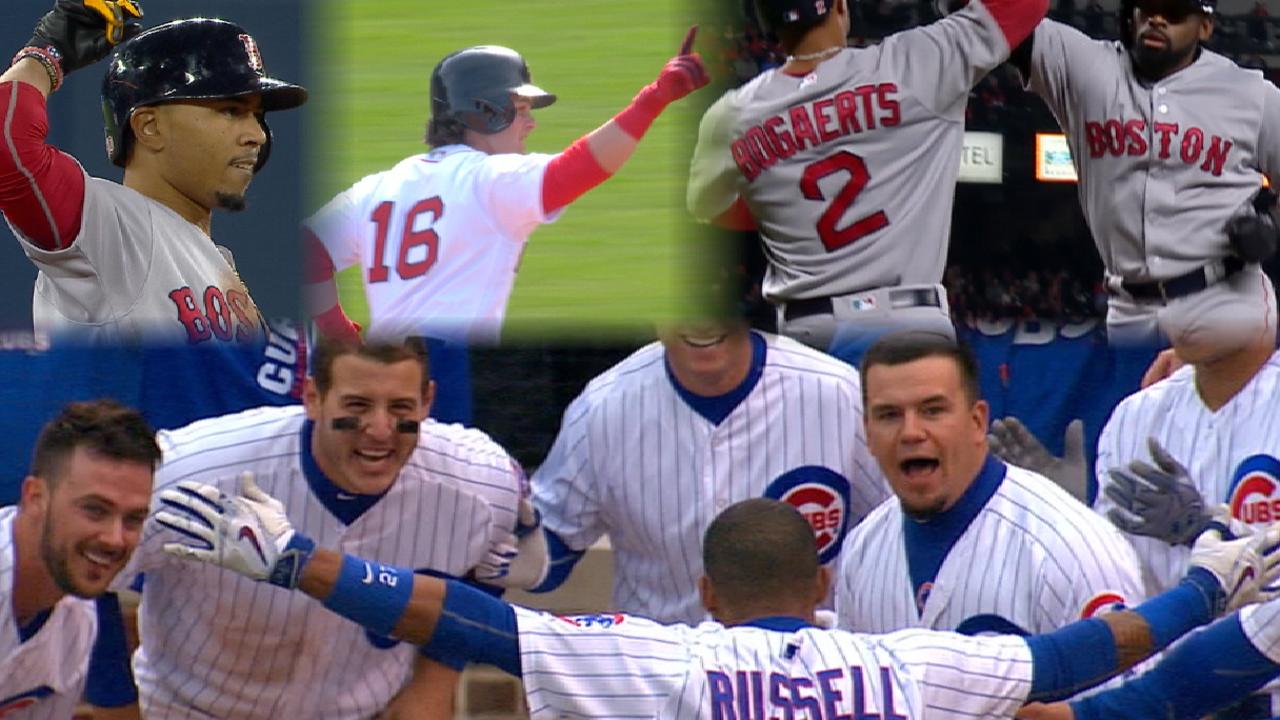 There are countless intersections and stories. Chicago ace Jon Lester comes back to Boston, to Fenway Park, where he threw a no-hitter. John Lackey returns, too. The Cubs' Anthony Rizzo, one of the leaders on a team with leaders, was drafted by the Red Sox. Cubs owner Tom Ricketts admits modeling his team after Boston.
Then it's always fantastic on those rare occasions when the Cubs and Red Sox play. They have played only 12 times, and each one is a wonderful collision of history, curses, legendary players, the two oldest stadiums in baseball.
This time around, we have the added bonus that the Cubs and Red Sox are two of the best teams in baseball; this is a pretty good guess for a World Series matchup.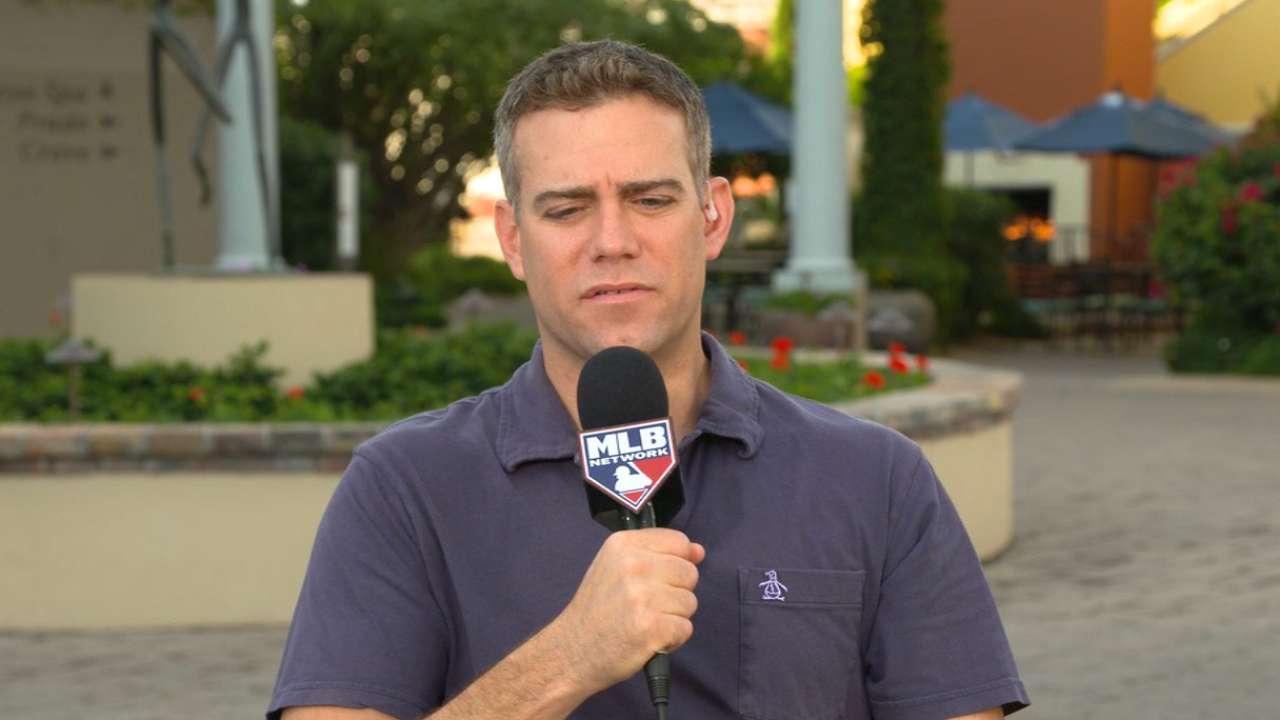 More than all of it, though, you have the emotion of Epstein coming home. He grew up just over the Green Monster, barely a mile away from Fenway Park. Epstein is from a family of writers and academics, but all he really wanted to do was play ball for the Boston Red Sox, and when that became unlikely, work for the Boston Red Sox. While at Yale, he wrote letters to baseball teams asking for a job. This was before it was common for Ivy Leaguers to be looking for work in baseball.
Epstein's whirlwind route to GM of the Red Sox was quick; he was just 28 years old when he got the job.
"I was so young," he said, "I really didn't have any idea what I was doing, not only in my job, but in my life."
Epstein had the gift, though. The more years go by, the harder it is to remember just what the Red Sox and Cubs represented then. The Red Sox were a few outs away from the World Series in 2003 but, as the ancient story went, they just couldn't beat the Yankees. In Game 7, manager Grady Little left Pedro Martinez out there too long, and the Red Sox lost again.
That same year, the Cubs seemed to surprise even themselves and made it to the brink of the World Series. Then, in exactly the comic fashion you might expect -- with the unfair blame going to a fan named Steve Bartman, who just reached for a foul ball, as fans do -- it all came crashing down, the Cubs blew a three-run lead and then lost the National League Championship Series to the Marlins.
This led the actor and lifelong fan Joe Mantegna to say: "These are the Cubs. It was predestined. If it wasn't Bartman, a meteor would have hit the mound."
Somehow, in the years since, Epstein has turned around the fortunes -- literally and figuratively -- of the Red Sox and Cubs. It has been a long time since anyone has thought of the Red Sox as cursed or unfortunate. With Epstein the GM, they came back from a 3-0 deficit against the inevitable Yankees in the 2004 American League Championship Series, won their first World Series in 86 years, and they have never looked back.
"I was too young and dumb, and it happened too quickly, and it just seemed outrageous," Epstein says of his sudden success in Boston. "It's like we were just going along for a night out that never ends."
Then, as the story has been told again and again, he came to Chicago and, with Jed Hoyer and others, completely rebuilt the team. And in 2016, they won their first World Series in 108 years. Generations grew up believing that Cubs would never stop being lovable but hapless.
But those Cubs, like the jinxed Red Sox, no longer exist. Instead, you have two of baseball's dominant teams playing at Fenway Park. And there will be Theo Epstein, in the ballpark of his childhood, watching.
Joe Posnanski is an executive columnist for MLB.com. This story was not subject to the approval of Major League Baseball or its clubs.