Hanley returns to lineup for Mother's Day
Ramirez will likely be limited to pinch-hitting duties for St. Louis series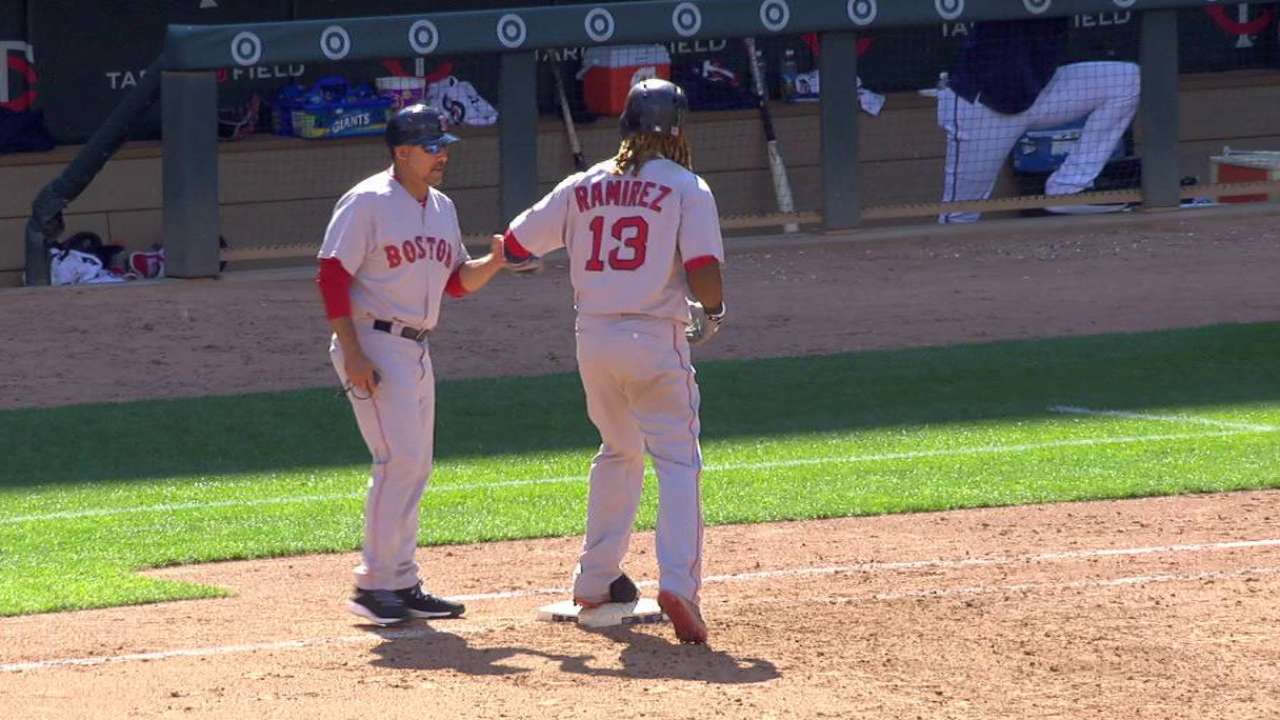 BOSTON -- Hanley Ramirez made a one-day return to the lineup on Sunday and finished 1-for-4 against the Rays after missing the last three games with a right trap injury.
But when Boston resumes action in St. Louis on Tuesday for a two-game series that will be played without the designated hitter, Ramirez is all but certain to be limited to pinch-hitting duties.
Ramirez's trap injury cropped up Wednesday in Milwaukee, when he played first base for the first time this season. The slugger had to exit the game in the bottom of the fourth inning.
Ramirez hasn't played defense, even in Spring Training, because of a right shoulder injury.
After the series in St. Louis, the Red Sox will next be without the DH on June 14 and 15 in Philadelphia. Perhaps Ramirez will be cleared to play defense by then.
The Red Sox would like to get Ramirez healthy enough to be able to play first base against left-handed pitchers so they can get Chris Young's bat in the lineup as the DH against lefties.
Due to Ramirez's inability to play defense, Sunday marked the 36th time Mitch Moreland started at first in Boston's 37 games.
Ian Browne has covered the Red Sox for MLB.com since 2002. Follow him on Twitter @IanMBrowne and Facebook. This story was not subject to the approval of Major League Baseball or its clubs.