Panda to begin rehab assignment Friday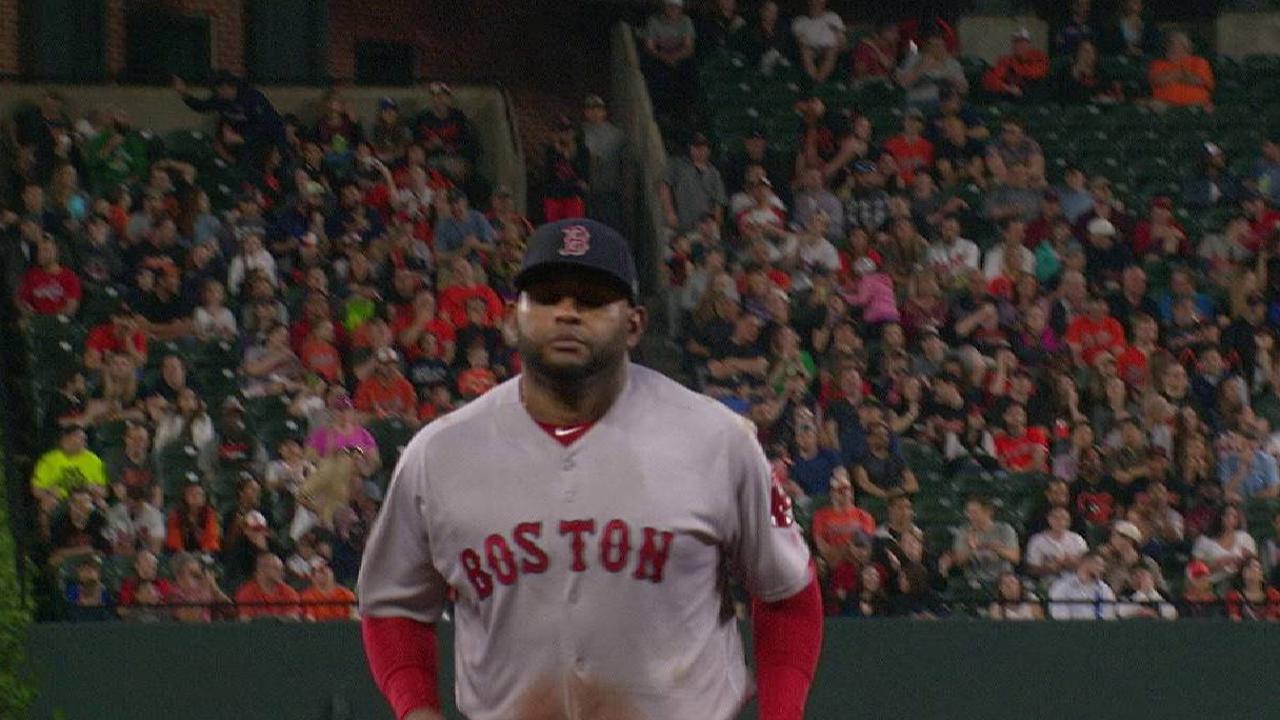 ST. LOUIS -- David Price will have some familiar company when he starts for Triple-A Pawtucket on Friday at Buffalo. Pablo Sandoval will also be in the lineup in that game, serving as the designated hitter for the start of his Minor League rehab assignment.
Given the lack of production the Red Sox have had at third base this season, the fact Sandoval is ready to start playing in games again is a significant development.
Sandoval sprained his right knee fielding a grounder on April 23.
"I'm going to be in the DH spot the first couple of games. I want to see how the knee reacts," said Sandoval. "As soon as I feel better, I'll jump to third."
Sandoval is confident the injury is behind him and it's simply a matter of building back up at this point. The length of the rehab assignment is open ended.
"He's been down roughly four weeks now, so there's going to be some timing to regain at the plate," said Red Sox manager John Farrell. "Want to see the mobility and the range at third base. We don't have a date marked that he's returning to us but he needs to get some repetition."
Before the injury, Sandoval was slashing .213/.269/.377, though he at least flashed some power, belting three homers with 10 RBIs in 61 at-bats.
"I felt good when I was healthy, so that's one of the things that I'm looking forward to after last year," said Sandoval. "It's one of the things that I can handle. If I'm healthy, then I can play [the game] right."
The Red Sox got some more good news on the third-base front, as Brock Holt was cleared to return to Pawtucket's lineup on Wednesday. Holt has been shut down multiple times in his rehab assignment due to recurring symptoms of vertigo.
Ian Browne has covered the Red Sox for MLB.com since 2002. Follow him on Twitter @IanMBrowne and Facebook. This story was not subject to the approval of Major League Baseball or its clubs.