Sox, Tribe set for possible October preview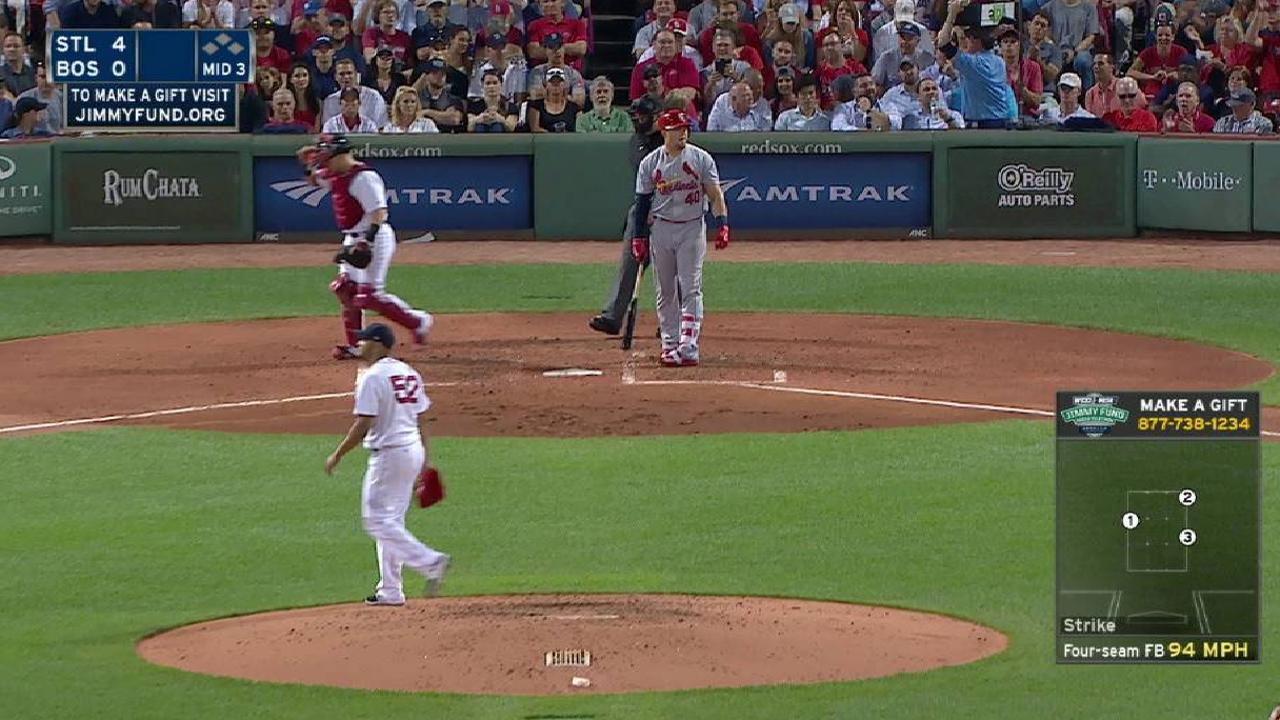 As the calendar gets closer and closer to October, the current postseason alignment points to the Red Sox and Indians squaring off in the American League Division Series for the second straight year.
The Red Sox hold a five-game lead over the Yankees in the AL East, while the Indians have a five-game lead over the Twins in the AL Central.
A four-game series between the clubs, which begins Monday in Cleveland, will preview the potential playoff matchup. The Red Sox took two of three games from the Indians earlier this season.
"I'll be honest with you, we're not thinking about the playoffs," said Red Sox manager John Farrell. "We're not thinking about what transpired a year ago. I thought last year, getting into the postseason was an important stepping stone for this young group. We've added to that young group. We're in a stretch of games this month -- for the better part of a month or more -- where the schedule is tough. Our guys are handling that challenge great right now, but we know we're going in to play a very good team in Cleveland."
Both clubs have been on a roll as of late. The Red Sox are 14-3 in August, while the Indians have won eight of their past 10 games.
"We've been playing a lot better recently. Early on in the season there were some inconsistencies, but I think for a while now, we've been playing better," Indians ace Corey Kluber said. "We've been putting together more consistently good ballgames, and kind of avoiding those lulls. Or, when we do have a bad game, kind of bouncing back from them."
Eduardo Rodriguez gets the nod for the Red Sox on Monday. The left-hander allowed four runs on eight hits in 5 1/3 innings on Wednesday against the Cardinals for the no-decision.
Indians right-hander Mike Clevinger gets the start. He tossed 2 2/3 innings in relief on Thursday, allowing two runs on three hits for the loss.
Three things to know about this game
• Rodriguez hasn't faced the Indians this season, but in one career start against the club in 2015, he tossed eight innings and allowed one run on six hits for the win.
• In his only start against the Red Sox on July 31, Clevinger had his shortest start of the season, tossing three innings and allowing five runs on seven hits for the loss.
• The Red Sox have scored 21 runs and combined to hit .324 with five home runs against the Indians this season.
Quinn Roberts is a reporter for MLB.com. This story was not subject to the approval of Major League Baseball or its clubs.