Price slated to throw sim game on Saturday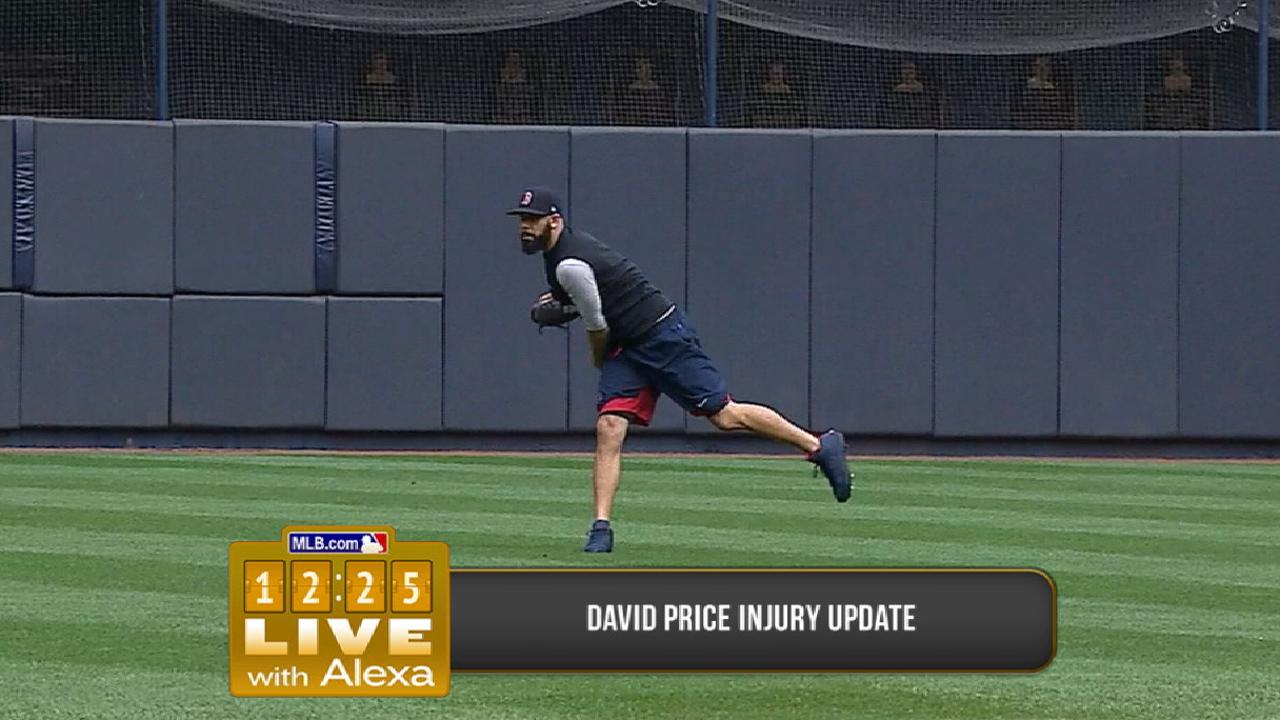 BOSTON -- After throwing his fourth bullpen session in the span of a week on Wednesday, Red Sox left-hander David Price now has his next target in sight for a comeback that is starting to build some momentum.
Price is likely to throw a simulated game of two innings and 30 pitches on Saturday at Fenway Park. This will mark the first time Price has faced hitters since his start against the Angels on July 22.
Price is on the disabled list for the second time this season with a left elbow injury, but he has started to turn a corner in the last week, making it more realistic he can pitch again this season.
"I think that's the key, the last week he's gotten on the mound [four] times and has maintained the stuff," manager John Farrell said. "That's what's most encouraging. For the first one in New York to the two here, they've been very strong, very positive now that he's thrown his secondary pitches with good intensity. It's all a positive trend."
Though the Red Sox don't track velocity in the bullpen, Farrell is encouraged by what he's been watching.
"To the eye test, it's very close," Farrell said, when asked how hard Price is throwing compared to normal.
If Price starts to build back up on a five-day routine of sim games without setbacks, he could probably get back to the six-to-seven-inning range by the last week of the regular season. There's also a chance the Red Sox could have him pitch in relief to speed up his return, though no discussions have taken place along those lines yet.
Ian Browne has covered the Red Sox for MLB.com since 2002. Follow him on Twitter @IanMBrowne and Facebook. This story was not subject to the approval of Major League Baseball or its clubs.