Report: Red Sox claim Yankees stole signs
Boston presents evidence to MLB of improper TV camera use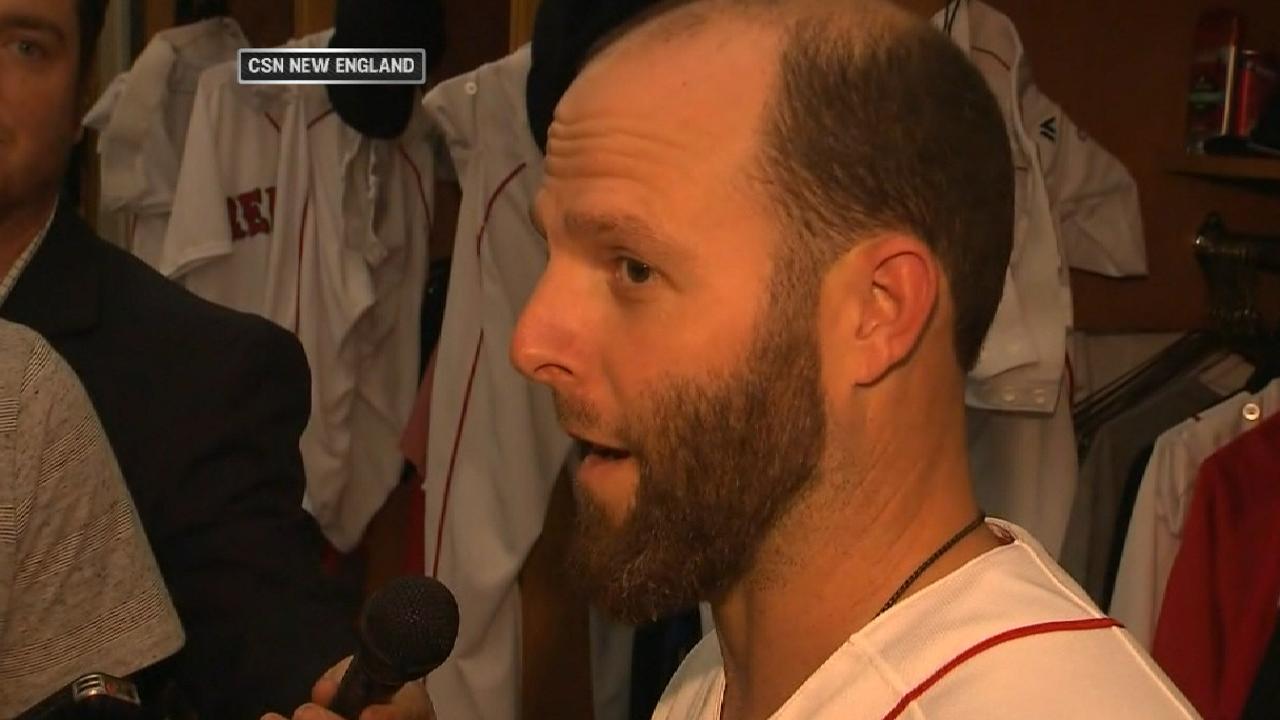 On Tuesday, it was reported that the Yankees presented video evidence of sign-stealing by the Red Sox to the Commissioner's Office. Boston has now reportedly submitted video of its own that it believes shows New York similarly relaying signs.
According to an ESPN reporter, the Red Sox presented evidence that a YES Network camera was focused exclusively on Boston bench coach Gary DiSarcina during a game at Yankee Stadium.
The Red Sox were so concerned about whether the Yankees were using the camera to steal signs, they had DiSarcina alter his position in the dugout as a result of the camera shot, the report said.
The Yanks' allegations of Boston's sign-stealing was broken Tuesday night by The New York Times, prompting Commissioner Rob Manfred and both teams to address the situation that evening.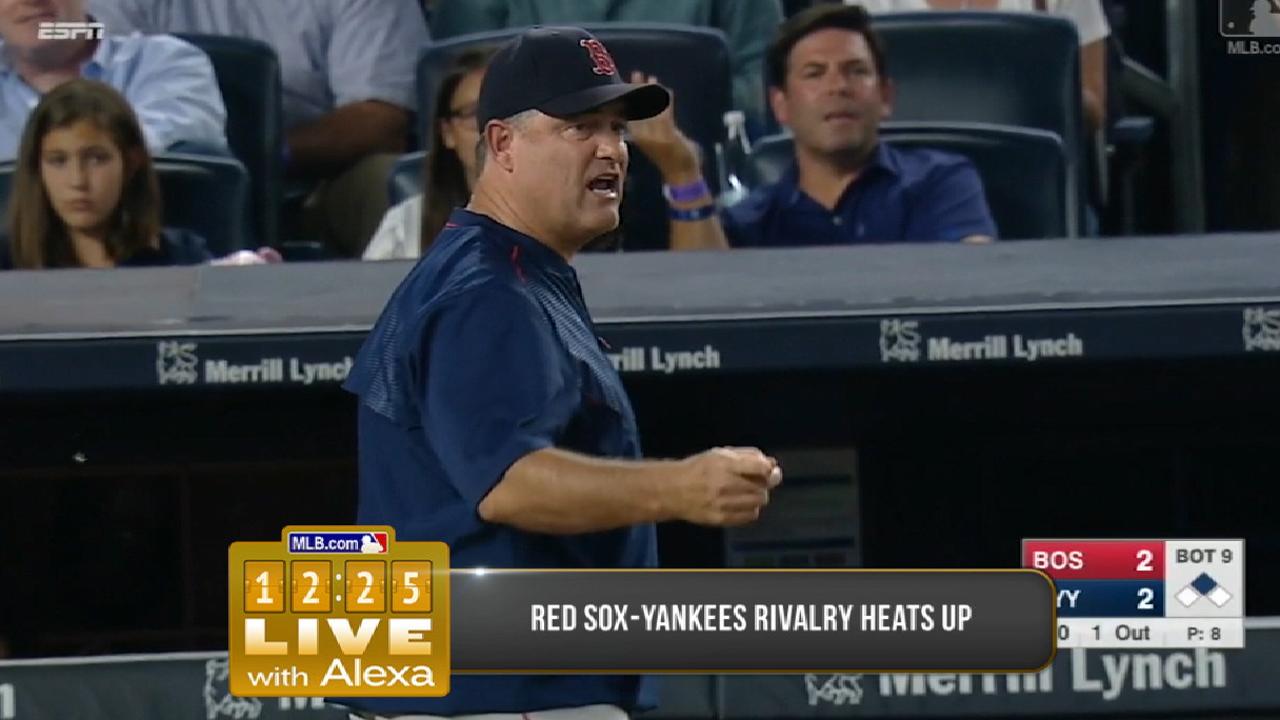 "I take any issue that affects the play of the game on the field extremely seriously," Manfred said Tuesday. "I do believe this is a charged situation from a competitive perspective; when you have the kind of rivalry that the Red Sox and Yankees have, I guess it's not shocking you could have charges and counter-charges like this. We will conduct a thorough investigation of the charges on both sides. I want to do that quickly; I think that's important that we get it resolved."
The Red Sox, who have fully cooperated with the league's investigation for the past couple weeks, were accused of using a smart watch in the dugout to help feed signs to their players after receiving them from somebody in the clubhouse.
Dustin Pedroia, one of the players implicated in the allegations, said Wednesday that sign-stealing is "part of the game" and that teams routinely respond by changing their signs on the fly.
"It's been around a long time," Pedroia said. "I mean, we were doing that at Douglas Junior High School, where I played, so I don't think this should be news to everybody."
It is not illegal to steal signs from the field of play, though MLB rules prohibit the use of binoculars or electronic devices to do so.
The Red Sox went 8-11 against the Yankees this season, and the two teams aren't scheduled to meet again unless they wind up playing each other in the postseason. Pedroia insisted that he wasn't concerned about the Yanks' allegations, viewing them as little more than another distraction that comes with playing in Boston.
"Nothing bothers me, man," Pedroia said. "Playing in this environment, you kind of have to have thick skin and turn the page on whatever is being said, because a lot of it is just talk, and that's it. I mean, you just go play. It's baseball."
Mark Feinsand is an executive reporter for MLB.com. This story was not subject to the approval of Major League Baseball or its clubs.