Price dominates, preserves Boston's bullpen
Veteran lefty fires four shutout innings to keep Astros at bay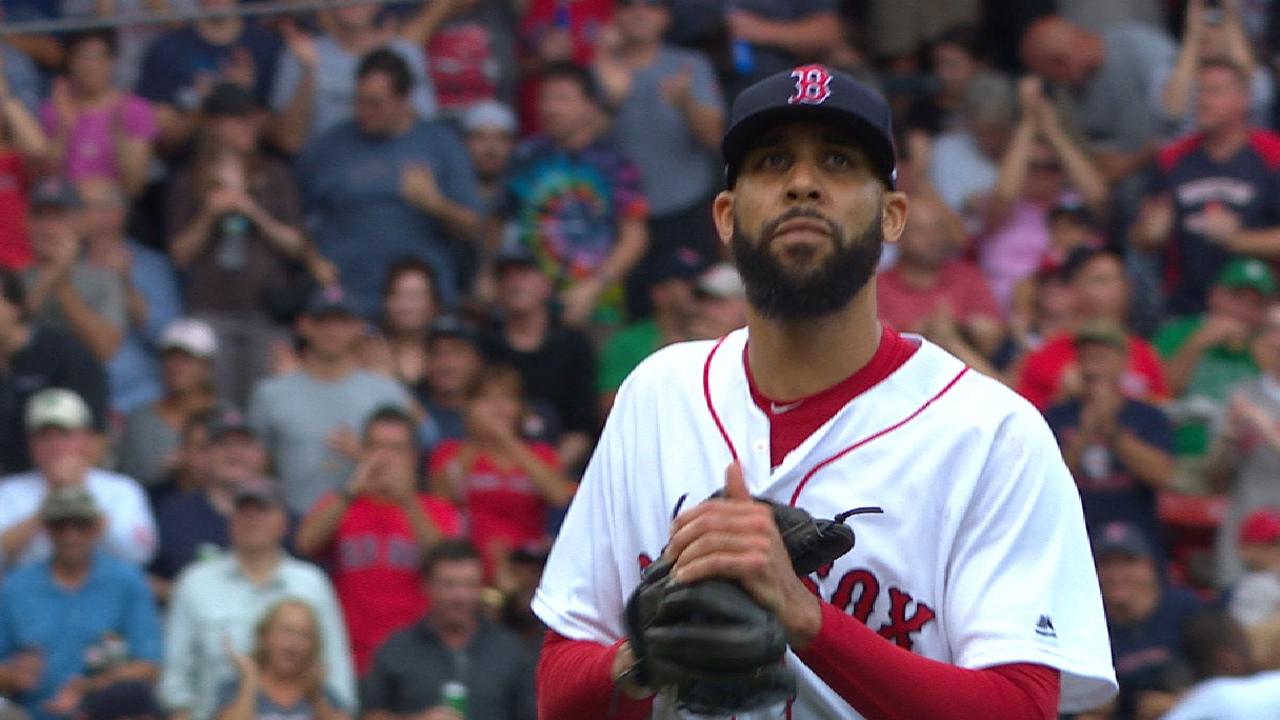 BOSTON -- The Red Sox still have a season to talk about because David Price prolonged it with one of the dominant postseason relief outings in team history.
Don't let the final score -- Red Sox 10, Astros 3 -- in Sunday's Game 3 of the American League Division Series presented by Doosan fool you.
This was a tense situation the Red Sox were in on a day they needed a win to stave off elimination. And nobody held up amid the pressure better than Price.
For the entirety of his four-inning outing, in which he allowed four hits and no runs while striking out four, Price had a 4-3 lead.
One misfire by Price to the heavy-hitting Astros could have meant no more baseball season in Boston. But Price wasn't having it.
Though Price was ready to come back out for the eighth -- and manager John Farrell said he would have if not for the six-spot the Red Sox hung on Houston in the bottom of the seventh -- his performance ended when he struck out Marwin Gonzalez and kept the tying run on first in the top of the seventh.
"It feels good to put up zeros in the playoffs," said Price.
Ah yes, the playoffs. October has often been an unkind month to Price. But he wasn't thinking about his past postseason struggles as a starting pitcher (0-8, 5.74 ERA). Instead, all his focus was on helping his team stay alive.
And if the Red Sox can become just the eighth team to come all the way back from a 2-0 deficit in the Division Series, perhaps Price will get what he really wants: a chance for October redemption as a starter.
"I would love to," Price said. "I mean, if I throw well out of the bullpen, that doesn't mean anything. I've got to do this as a starter. I know that, y'all know that, y'all write it, and it will be talked about.
"I want to help this team win right now. If it's coming out of the 'pen, I'm going to do it. If it's playing center field, I'll do it. It doesn't matter to me. I want to win."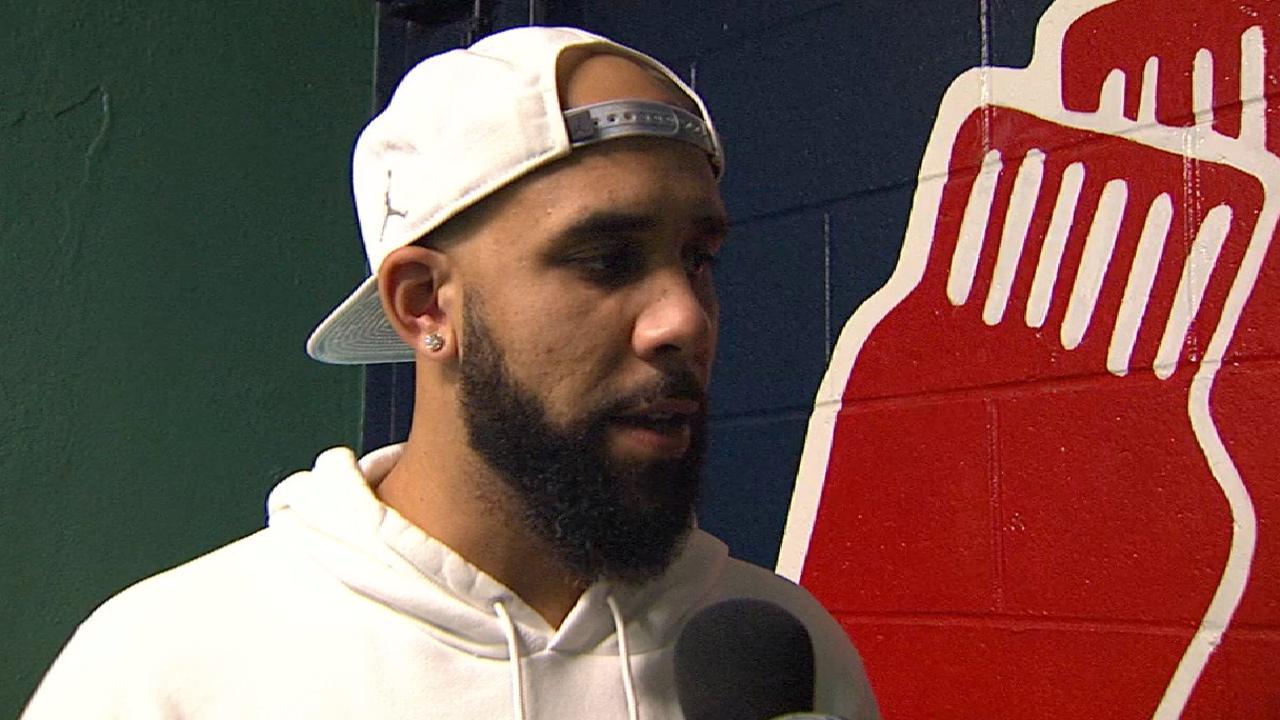 As the Red Sox know all too well, this isn't the first time Price has come up huge as a reliever in the playoffs. Flash back to Game 7 of the 2008 ALCS when Price -- then just a hyped prospect a year removed from being the No. 1 overall pick in the MLB Draft -- pitched the final four outs for the Rays to get the save and prevent Boston from getting back to the World Series for the second straight October.
"I can do this as a starter, too," said Price, who has a 2.35 ERA in eight career playoff relief appearances. "I just haven't done it yet, period. Pitching suits me well, and that's what I did. It has nothing to do with relieving or starting, I just threw the ball well today."
Farrell lifted starter Doug Fister in the second inning and his team down, 3-0. But Joe Kelly stabilized the situation getting five outs to keep the deficit at three. And Price took it from there.
"Price led the way from the mound today," said Farrell. "The story of this one is David Price, clearly."
The story actually began in Farrell's office hours before the game even started, when Price told his manager he could give the team 80 pitches, if necessary.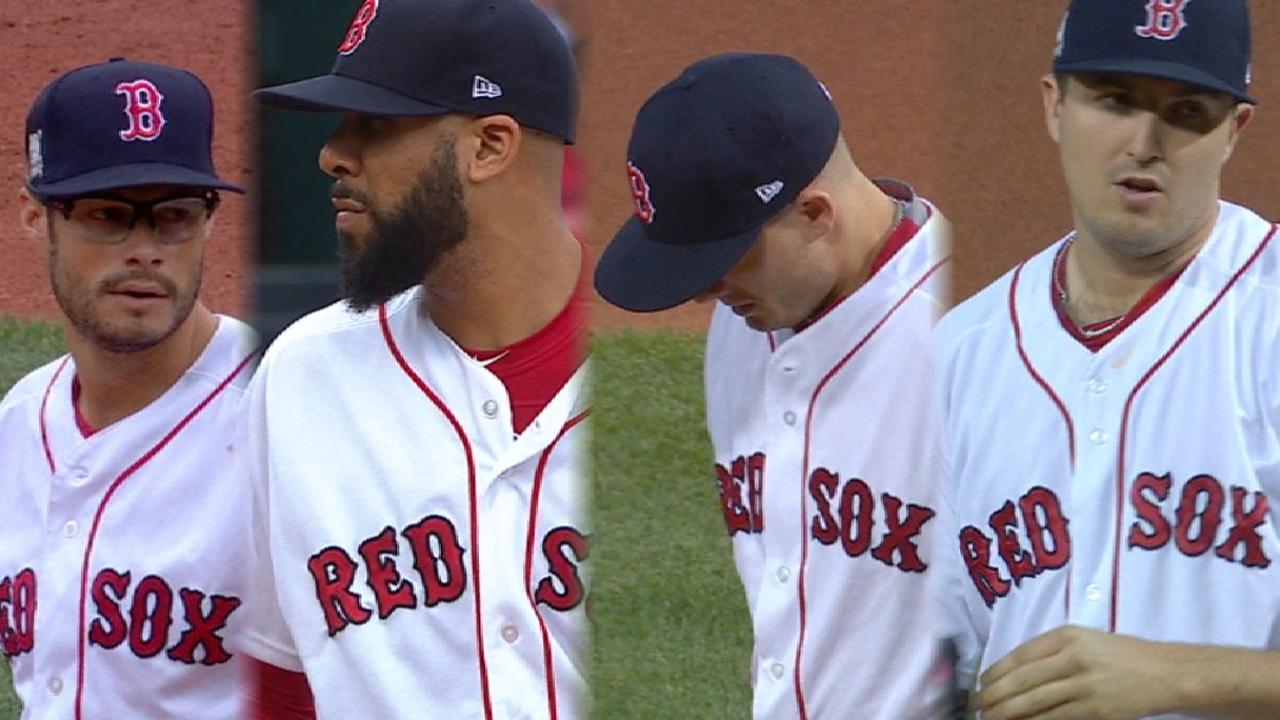 Though that was unlikely to happen -- Price's pitch high since returning from the disabled list on Sept. 14 was 40 -- the fact that he was so adamant in demanding the ball showed Farrell all he needed to know about the lefty's mindset.
Instead, Price gave his team 57 pitches and allowed Farrell to preserve the rest of his bullpen. All-Star closer Craig Kimbrel wasn't used in Game 3, and top setup man Addison Reed threw just seven pitches. Due to his extended outing in Game 3, Price is unlikely to surface again until a potential Game 5 on Wednesday.
Then again?
"I'll feel fine tomorrow," said Price.
And as the Red Sox headed out of Fenway Park on Sunday night, they were just glad there is a tomorrow.
Ian Browne has covered the Red Sox for MLB.com since 2002. Follow him on Twitter @IanMBrowne and Facebook. This story was not subject to the approval of Major League Baseball or its clubs.