Pomeranz washes away bitter taste of loss
Lefty looks foward to building off career season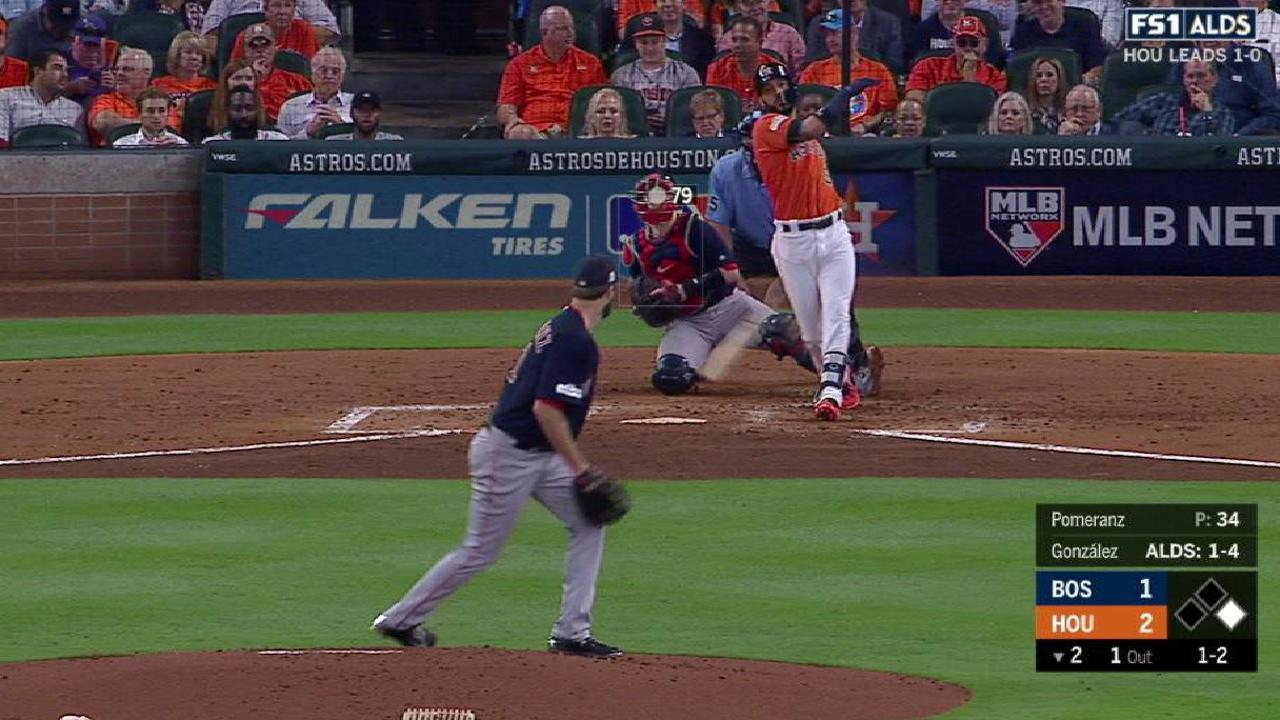 BOSTON -- If not for the jarring late-game swings by the Astros that ended the season for the Red Sox the day before, Drew Pomeranz likely would have spent part of Tuesday in the interview room at Minute Maid Park discussing his upcoming start in a winner-take-all Game 5 of the American League Division Series presented by Doosan.
Instead, Pomeranz spoke in a far less exciting atmosphere at Fenway Park as he cleaned out his locker.
Despite the disappointing end, Pomeranz is one of the Red Sox players who most exceeded expectations in 2017.
He came into Spring Training coming off stem-cell treatment in his left elbow and was a bubble candidate to make the rotation. By the end, Pomeranz had emerged into his team's No. 2 starter behind Chris Sale, going 17-6 with a 3.32 ERA.
"Obviously, a disappointing end," Pomeranz said. "I was looking forward to getting another chance in the postseason, but as far as the rest of the year I felt like it was a big improvement for me to come in here, and after the little time I had in the AL East last year just kind of figuring out what I needed to do and to be successful here and accomplishing that was a pretty good feeling. But I feel like there's still more."
The only thing that will leave a bitter taste in Pomeranz's mouth was his performance in Game 2, when he gave up five hits and four runs and was lifted with two outs and nobody on in the third inning.
Then again, he wasn't alone. The Red Sox didn't get a single good start in the four games against the Astros, and it's one of the major reasons they couldn't go the distance in the Division Series. Sale, Pomeranz, Doug Fister and Rick Porcello combined to go 0-2 with a 12.71 ERA in the four starts.
"Yeah obviously, myself, I was excited to get out there and help the team and help us win," said Pomeranz. "Those guys were just swinging hot bats. I guess they were swinging a lot and hitting every mistake we threw up there, but at the end of the day it's on us.
"We needed to do something to step up and make better pitches, and that's part of the reason why I was looking forward to getting another chance. If we would have won, I probably would have started [Game 5], so I was very anxious to get back out there and not end the season like that."
Pomeranz no longer has any choice but to wash that Game 2 memory away and focus on the many things he can build on.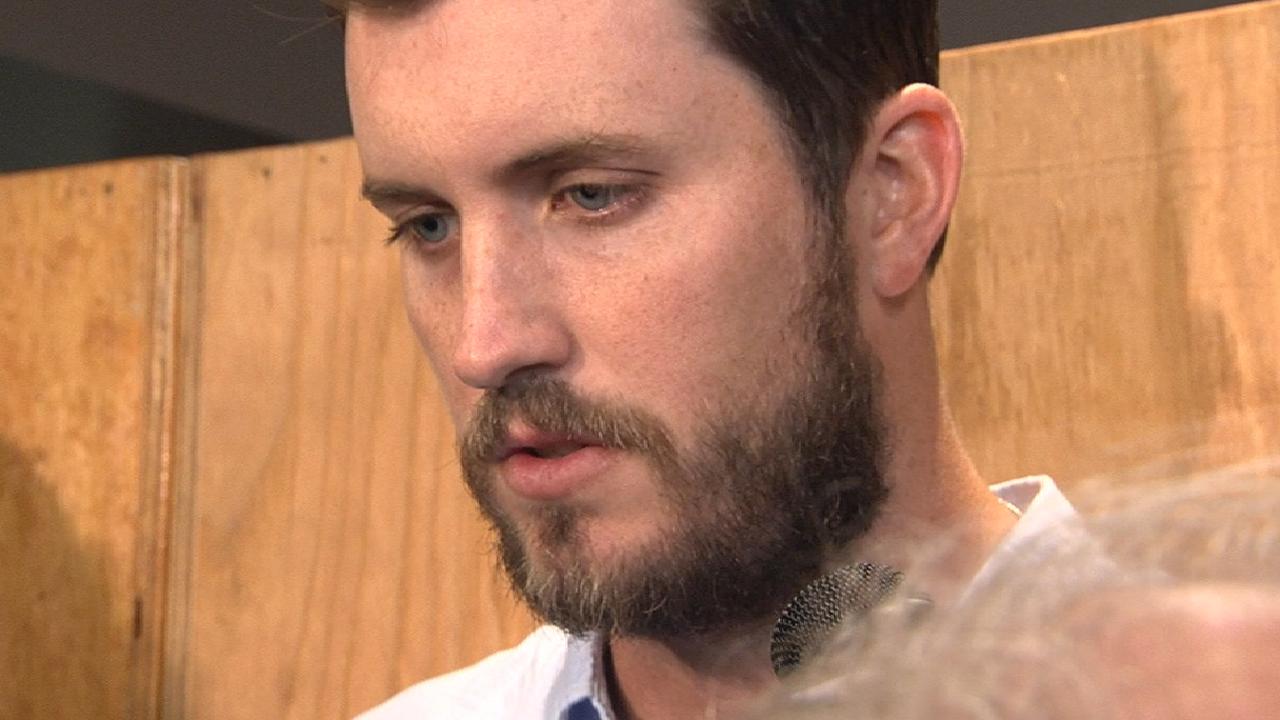 The first is improved health. Other than some regular wear and tear that diminished his velocity late in the season, Pomeranz has no injury concerns heading into the winter.
"Definitely a much different feeling coming into this offseason than I had last year, but hopefully this year I'll have a chance to work in the offseason a little bit on some of the things I had to work on in Spring Training and the beginning of the year last year," said Pomeranz.
The second is performance. Though his ERA was identical the last two years, most of Pomeranz's success in 2016 was in San Diego before the trade. Putting together a solid season while pitching home games at Fenway Park and going against the heavy-hitting AL East is something that can't help but boost Pomeranz's confidence.
With two full seasons as a starter under his belt after being a swingman the previous three seasons, Pomeranz eyes 200 innings in '18 after logging 170 2/3 in '16 and 173 2/3 in '17.
"Yeah, the goal is to keep going," said Pomeranz. "I want to keep going, and it's basically just taking away some of those short outings I had and turn them into six, seven innings, and I'm right at that 200 mark. More for me, it's just cleaning up those shorter outings and trying to stay in the game a little longer."
The 28-year-old Pomeranz has one more year of arbitration-eligibility and could be a free agent at the end of the 2018 season.
Ian Browne has covered the Red Sox for MLB.com since 2002. Follow him on Twitter @IanMBrowne and Facebook. This story was not subject to the approval of Major League Baseball or its clubs.