Price not expected to need surgery on elbow
Lefty, who pitched well against Astros, should be fine for 2018, Dombrowski says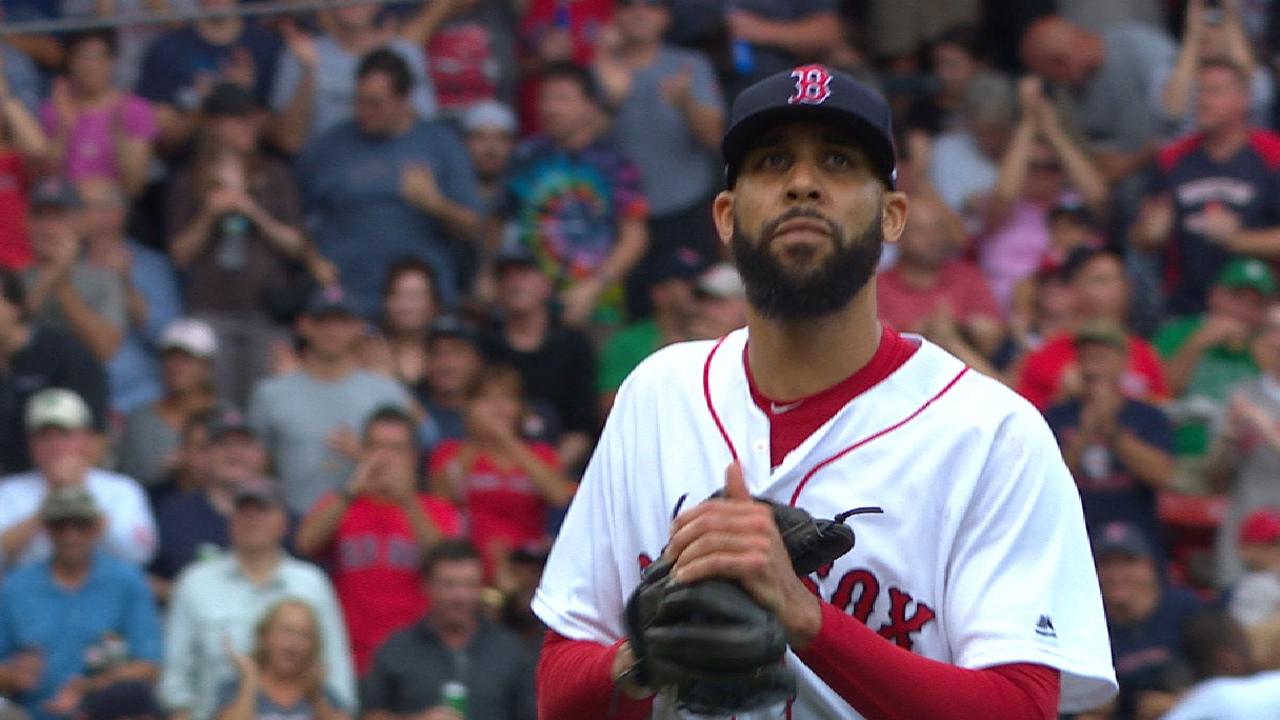 BOSTON -- Red Sox left-hander David Price goes into the offseason healthy with no expectation that surgery will be necessary on his left elbow, said Red Sox president of baseball operations Dave Dombrowski on Wednesday.
Price, 32, spent a majority of the season on the disabled list due to his left elbow and saw specialists during the season to determine if surgery would be necessary.
• Red Sox dismiss manager Farrell
"I think so. That's what the doctors told us," Dombrowski said. "You can see how he threw the ball at the end of the season. After what happened this year, you always sit on the edge of your seat, but the top specialists in the country told us that if he got to this point that he should be fine for next year. We anticipate him being a part of our starting rotation next year."
Price pitched out of the bullpen the final few weeks of the season and dominated Astros hitters in the American League Division Series presented by Doosan. In two outings during the series, he combined to allow five hits over 6 2/3 innings.
Decision on Pedroia's knee to come soon
Second baseman Dustin Pedroia spent Wednesday in New York getting his injured left knee looked at by a specialist and will come back to Boston afterward to get it looked at by another doctor who examined his knee earlier in the season.
"We'll have to decide what will take place at that point after he sees those doctors," Dombrowski said. "We need to have his knee as good as it can be moving forward."
Pedroia, 34, dealt with months of discomfort in his left knee and spent time on the disabled list. That's created questions about whether he will be ready for the start of the 2018 season. Pedroia had surgery on his left knee after the 2016 season.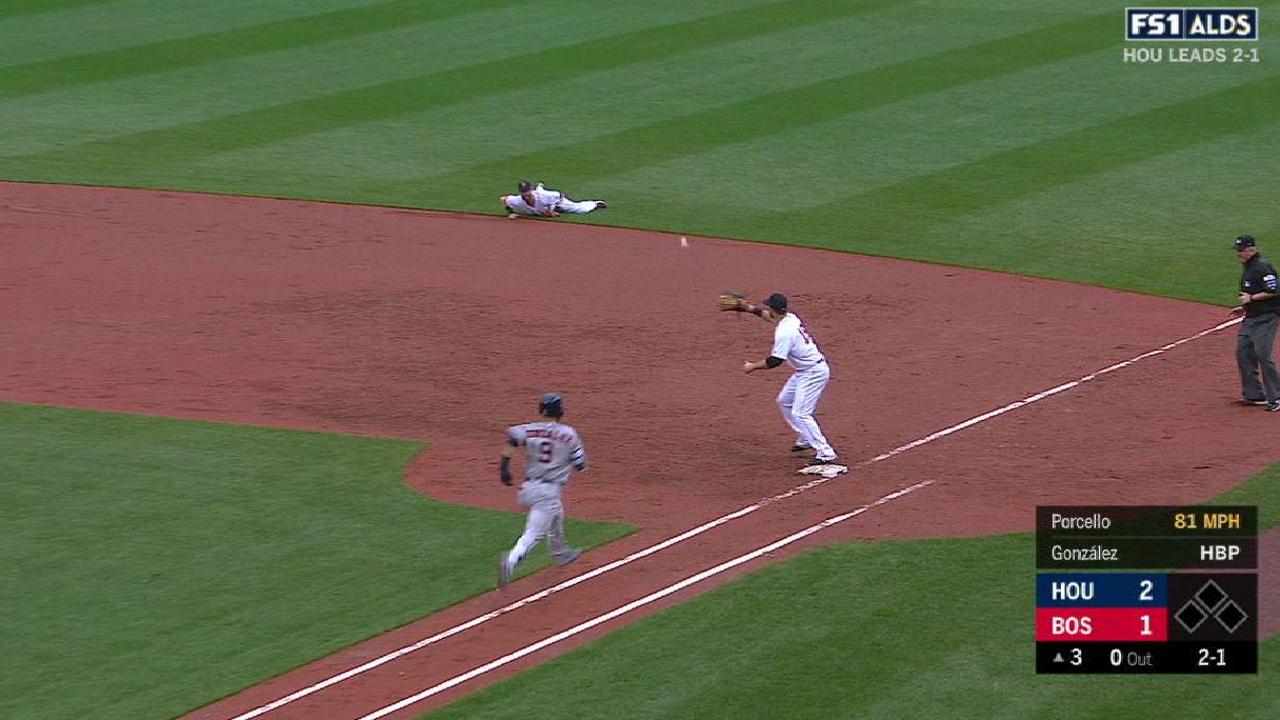 Obtaining run producers a priority
With a lack of power in the Red Sox's lineup playing a big role in the regular season and playoffs, Dombrowski said that he'd make it a priority to find players this offseason who could help the team score more runs.
He mentioned that it could be outside of the organization via free agency or trade. The club has yet to decide whether it would be willing to go over the luxury-tax threshold, something the Red Sox didn't want to do last offseason.
"We need to score more runs. I didn't supply the players that would give us enough runs," Dombrowski said. "We do need that. That's part of our offseason goal. I'm surprised with the players we have that we didn't score more runs."
Quinn Roberts is a reporter for MLB.com based in Boston. This story was not subject to the approval of Major League Baseball or its clubs.