5 to watch for Red Sox manager opening
Ausmus, Cora, Gardenhire, Alomar Jr., Varitek could all be in mix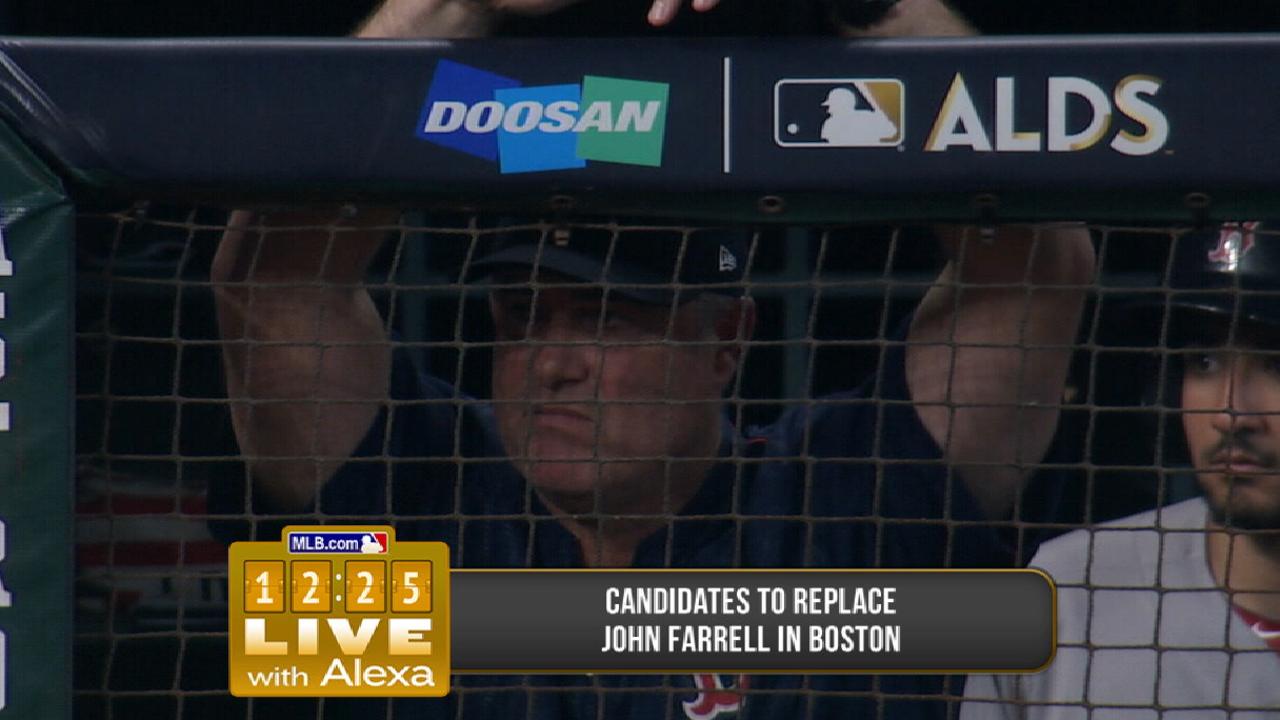 BOSTON -- As Red Sox president of baseball operations Dave Dombrowski seeks a replacement for John Farrell, he will do it with the mindset that managing in Boston is not for everyone.
In a fishbowl market, there is around-the-clock scrutiny and constant expectations for success from fans and media. The second guessing starts on the first pitch of Opening Day and doesn't stop until whenever the season ends.
While Dombrowski clearly wants a sound mind and good baseball leader for the job, he will undoubtedly also be looking for someone with thick skin and solid communication skills.
"I've had really quality managers that I know and I respect that have said they wouldn't want to manage in Boston," Dombrowski said. "So yes -- and not only Boston, there's a couple other cities along those lines. It's a great market. This is a great baseball city. The passion of the fans, the support of the fans is fantastic, as well as the support of ownership.
"What we put out there, we have a quality baseball club, quality support of the community. But there's a lot of scrutiny that goes attached with it. I think it's a passionate community, but you've got to be prepared for that, sure. And I think it's for some people and it's not for others. That's just the way it is. And it's probably the same way for players and probably the same way for managers."
While Dombrowski already has a list of potential successors, he didn't feel it was appropriate to identify them publicly at this stage of the process.
Here are some candidates to keep an eye on in the coming days as the Red Sox look for the 47th manager in team history.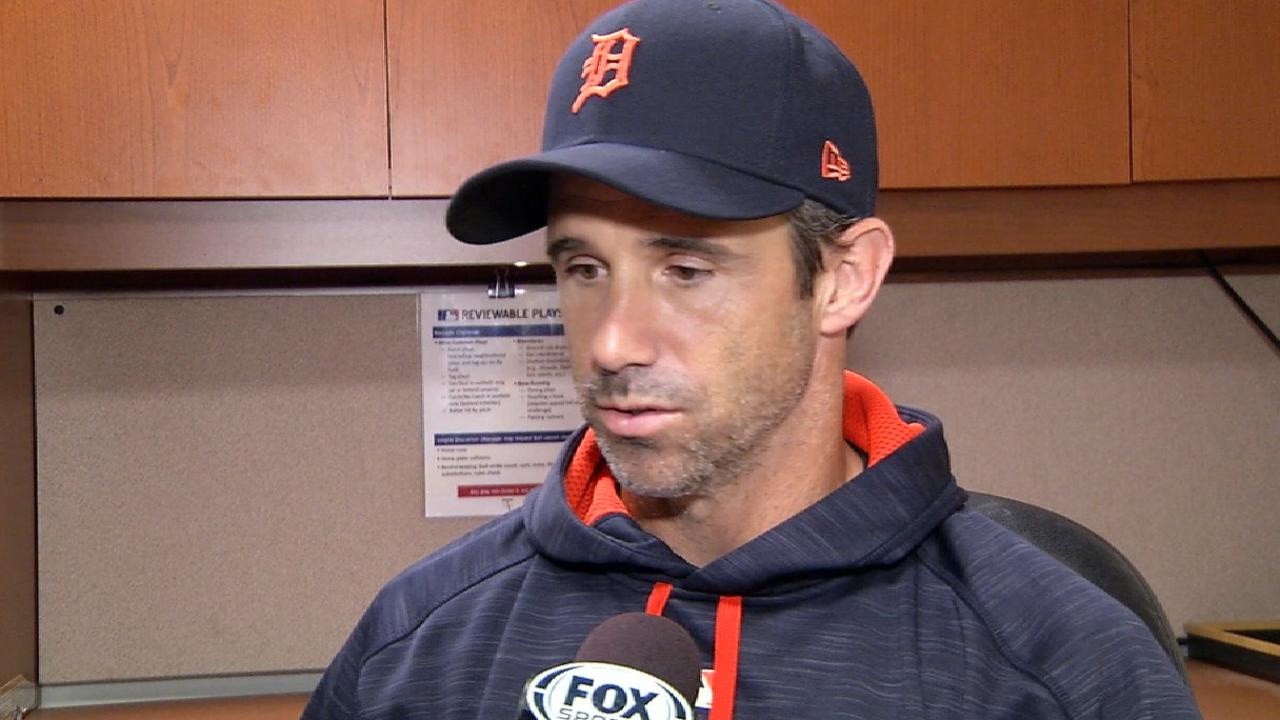 Brad Ausmus
Dombrowski hired Ausmus to replace the retiring Jim Leyland in 2014. Ausmus is now available after being let go by the Tigers at the end of the regular season. The Tigers won the American League Central in the first season of the Dombrowski-Ausmus pairing. Dombrowski parted ways with the Tigers in August of '15, and the club finished last that season under Ausmus. But that Detroit club wasn't nearly as talented as Boston's current roster. Dombrowski and Ausmus had a good working relationship. Ausmus was a rookie manager when he came to Detroit and his game management has improved over time. His work with young players was well regarded in Detroit, and that is a trait Dombrowski is seeking. Ausmus has New England roots. He was born and raised in Connecticut and went to college at Dartmouth.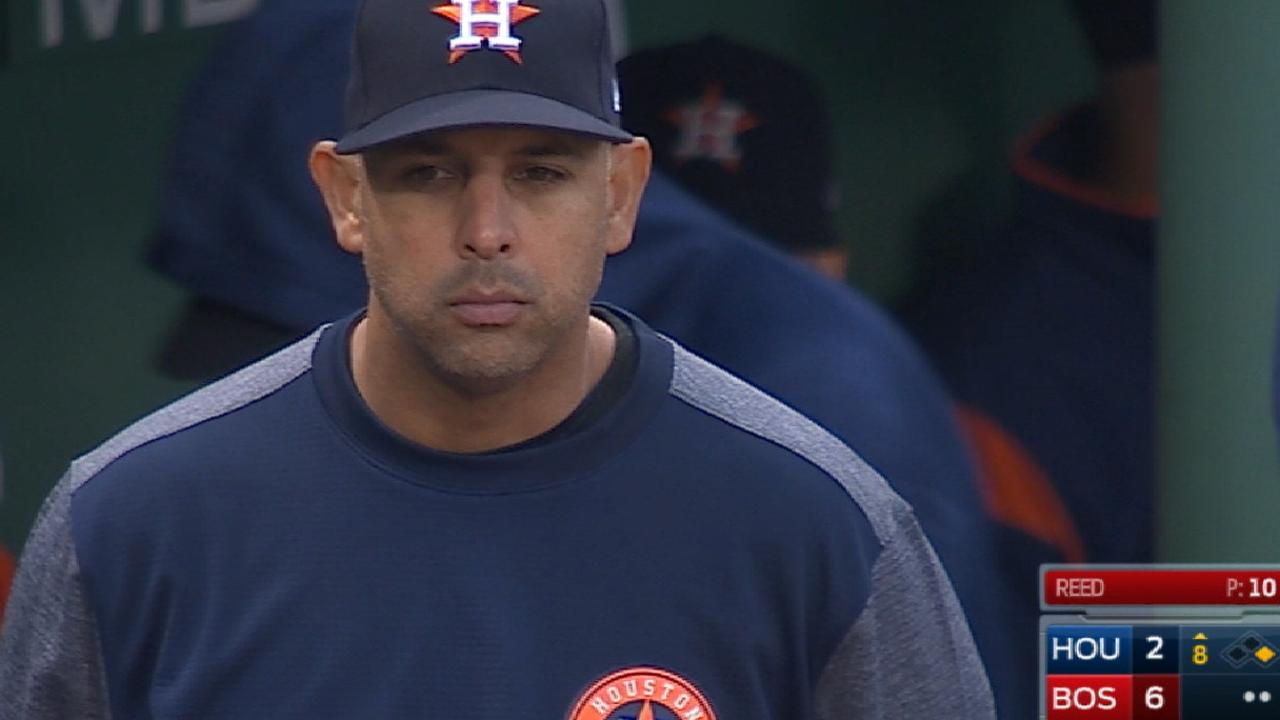 Alex Cora
An infielder on the 2007 World Series championship Red Sox, Cora has long had aspirations of managing. In fact, back when Cora played for the Red Sox, then-manager Terry Francona often spoke of how the infielder had the traits to be a successful manager in the future. Cora could be preoccupied for a while, as he's the bench coach for a Houston Astros team that is opening the American League Championship Series on Friday. But if Dombrowski deems Cora to be the best fit, he can wait until the end of the World Series. This was Cora's first season as a bench coach and he got to learn from a well-respected young manager in A.J. Hinch. Cora also spent plenty of time absorbing Francona's best qualities in the four years he played for him. There obviously wouldn't be anything about Boston that would surprise Cora.
Ron Gardenhire
Now the bench coach of the D-backs under Torey Lovullo, Gardenhire won six AL Central titles in his 13 seasons of managing the Twins. He is also healthy again after battling prostate cancer over the past year. Gardenhire has an engaging personality and has always gotten along well his players. During his time with the Twins, Gardenhire was known for always getting his team to display strong fundamentals. It is a trait he learned in part from Tom Kelly, who led the Twins to World Series championships in 1987 and '91. Gardenhire's teams struggled in his last four seasons at the helm, but they were rebuilding at that time. Dombrowski has always had respect for Gardenhire, and he saw him manage many Tigers-Twins games up close over the years.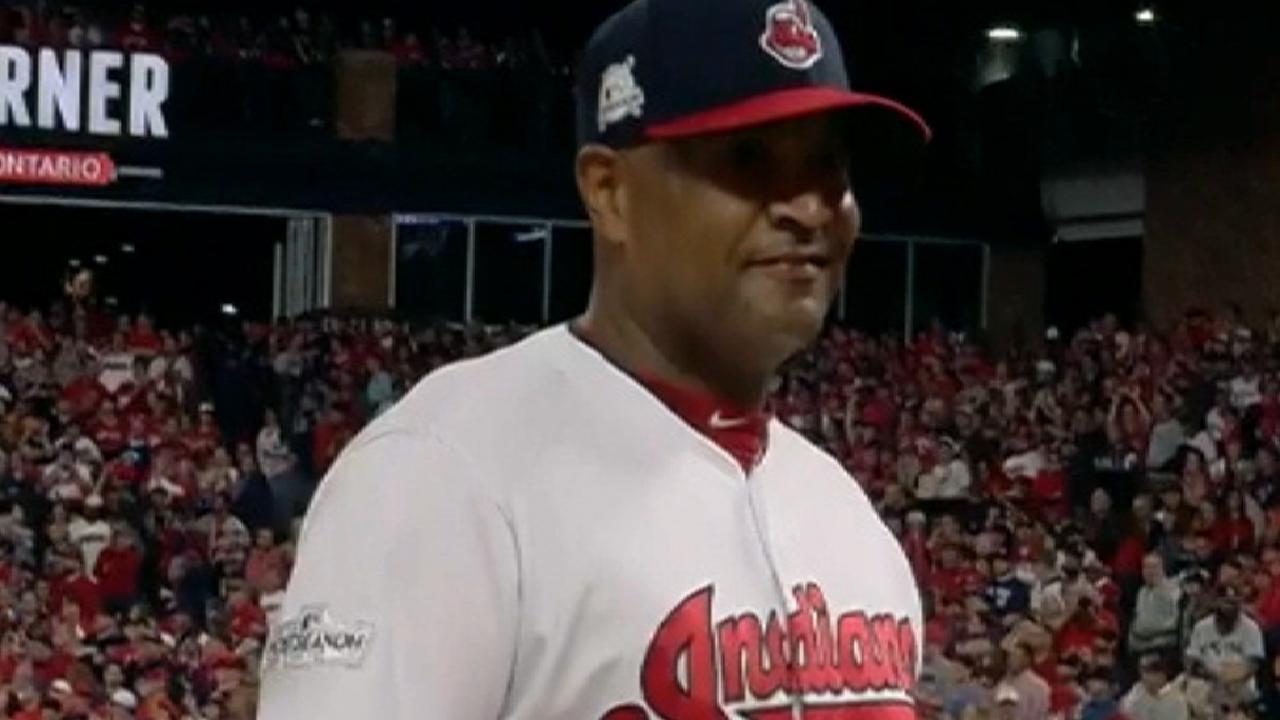 Sandy Alomar Jr.
The first base coach for the Indians also has experience as a bench coach and an interim manager. He interviewed for Boston's managerial opening once before in November of 2011, but the job went to Bobby Valentine. Alomar has many strengths. As a former catcher, he is adept at reading pitchers and conveying what he sees to his baserunners. Under his guidance in Cleveland, Yan Gomes and Roberto Perez have emerged into two of the finest defensive catchers in the game. Christian Vazquez is already a top defender. It would be fun to watch him take even another step while being able to tap into Alomar's wealth of knowledge. Alomar could also help Blake Swihart, whose growth has been stunted by injuries and inconsistency. Communication to players has always been second nature to Alomar, which isn't surprising since he has spent his whole life in baseball.
Jason Varitek
Boston's former team captain would be a popular choice among the fans, many of whom have been lobbying for the Red Sox to hire Varitek as a manager since seemingly the minute his career ended in February of 2012. However, Dombrowski made it clear that his preference is to hire someone who has at least been on a Major League coaching staff. Though Varitek has not been on staff, he's a frequent presence around the Red Sox in his role as a special advisor. Varitek does spend multiple stints in uniform during the season, and this year he was with the club during the abbreviated postseason run. One of Varitek's best strengths as a player was his ability to get the most out of his pitchers. Varitek caught four no-hitters in his time with the Red Sox. He would be able to relate equally well with pitchers and position players.
Ian Browne has covered the Red Sox for MLB.com since 2002. Follow him on Twitter @IanMBrowne and Facebook. This story was not subject to the approval of Major League Baseball or its clubs.