Inbox: Sox in running to acquire Stanton?
Beat reporter Ian Browne answers questions from fans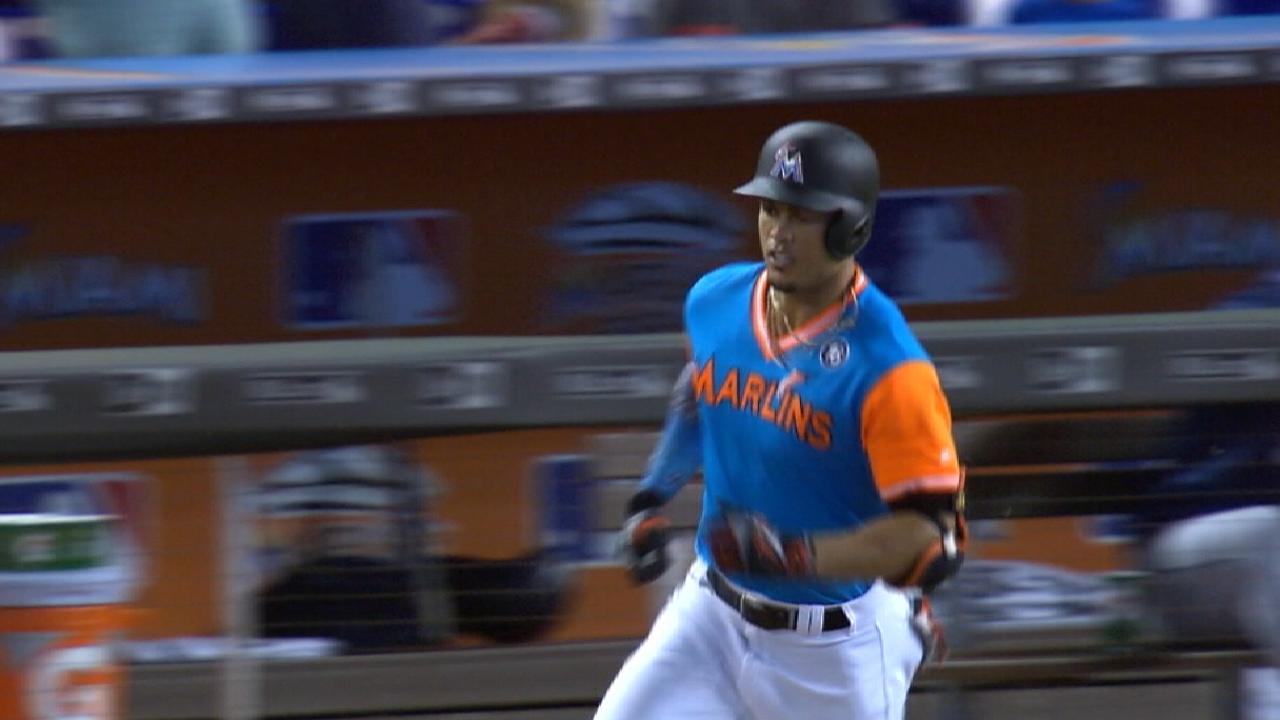 Are the Red Sox considering a trade for Giancarlo Stanton?
-- Chris F., Bellefonte, Pa.
This is the point of the offseason where the Red Sox are exploring all possibilities. In fact, the team is holding organizational meetings this week in preparation for next week's General Managers Meetings. Stanton is the game's premier power hitter and would bring a ton of excitement to Boston, particularly taking aim at the Green Monster.
But the right-handed-hitting slugger is owed $285 million through 2027. If Miami is looking for top prospects, the Red Sox don't seem like the best match because they had to trade some premium young talent the past two offseasons to acquire Craig Kimbrel and Chris Sale.
• Submit a question to the Red Sox Inbox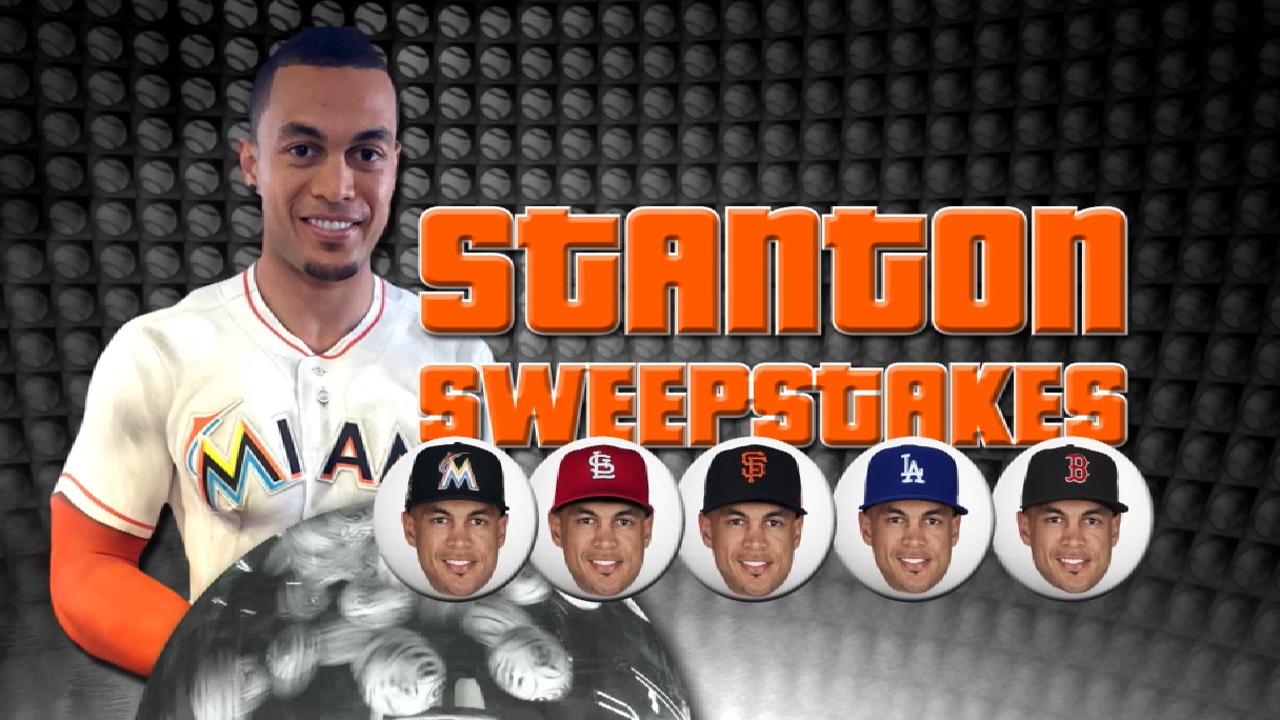 If it winds up being something other than a top prospect, the Red Sox might have to part with a cost-controllable young star like Andrew Benintendi or Rafael Devers and include an affordable young pitcher like Eduardo Rodriguez. There are so many variables that would have to happen to make a trade like this a reality, so Boston fans shouldn't get their hopes up. But when it comes to president of baseball operations Dave Dombrowski, you just never know. He has made a few megadeals in his career.
Who do you -- deep down in your heart -- see the Red Sox going after and signing? Is Stanton too much of a reach? Eric Hosmer, J.D. Martinez or maybe even Carlos Gonzalez?
-- @bryantwing
In many ways, Martinez makes the most sense. Dombrowski has history with him in Detroit. Because Martinez was traded during the season, the Red Sox would not have to part with any compensatory Draft picks. He is a right-handed hitter who would likely thrive at Fenway Park. But just because it makes sense to Boston doesn't mean it makes sense to Martinez. He will likely have many other options as a free agent, and he liked playing in Arizona a lot last season and could be inclined to return there. It's hard to know if Stanton is a reach until we find out exactly what the Marlins are looking for.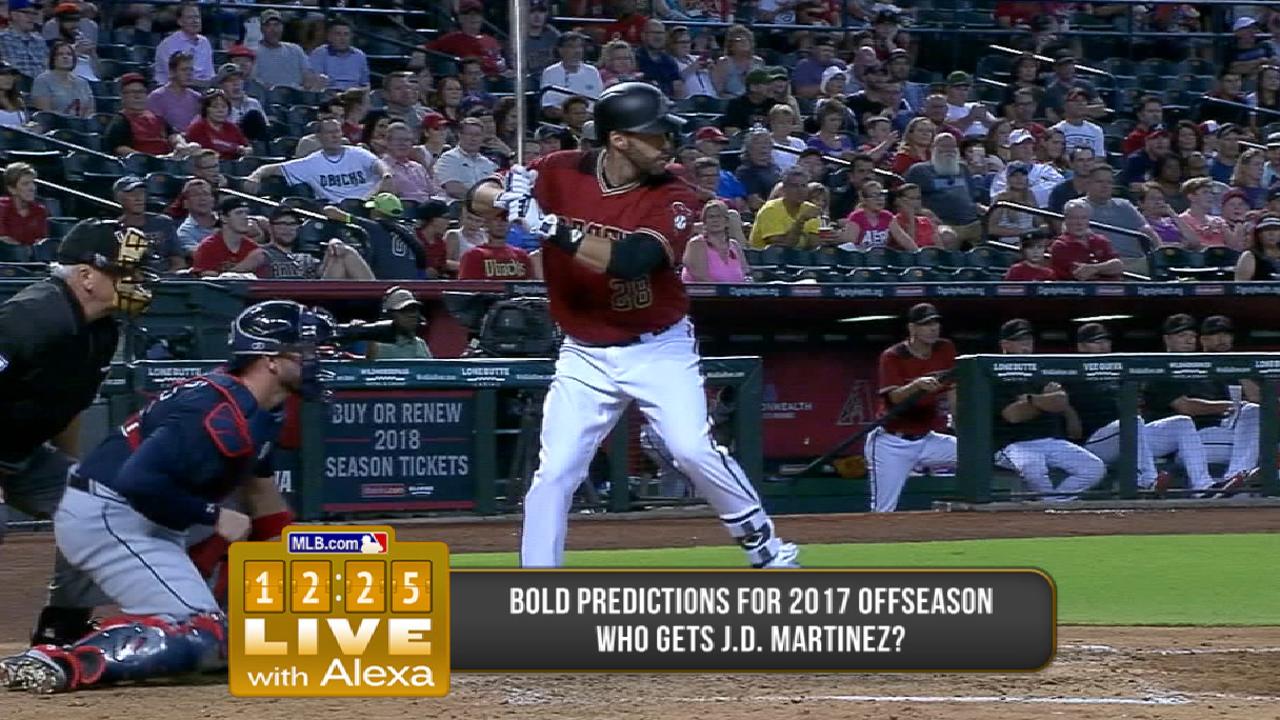 Hosmer has plenty of big-game experience and is coming off his best all-around season. Though he is left-handed, Hosmer has a solid stroke to left field, which is always a positive attribute at Fenway. Gonzalez dealt with some injury issues last season and his production dipped, so I'm not sure how much of an option he is.
Any chance the Red Sox explore keeping David Price in the 'pen with an Andrew Miller-type role?
-- @pattywhy
No chance. The Red Sox need Price back in the rotation. They are paying him $31 million a year to be an elite starter. The move to the bullpen late season was mainly due to time constraints from when Price came back from his left elbow injury. The team didn't feel like there was enough time to build him back as a starter. The fact that Boston won 93 games last year with Price only making 11 starts bodes well for how the club can perform in 2018, if the left-hander is back to full health.
Will new manager Alex Cora make the hitters more aggressive?
-- @Klopez1985
I believe he will. One of the things Cora was most passionate about at his opening news conference was his belief that hitters need to hunt for the right pitch to hit, whether it is early or late in the count. Cora isn't a big fan of being passive early in the count. In today's game, with the arsenal that many pitchers have, the best approach sometimes includes swinging at the first pitch.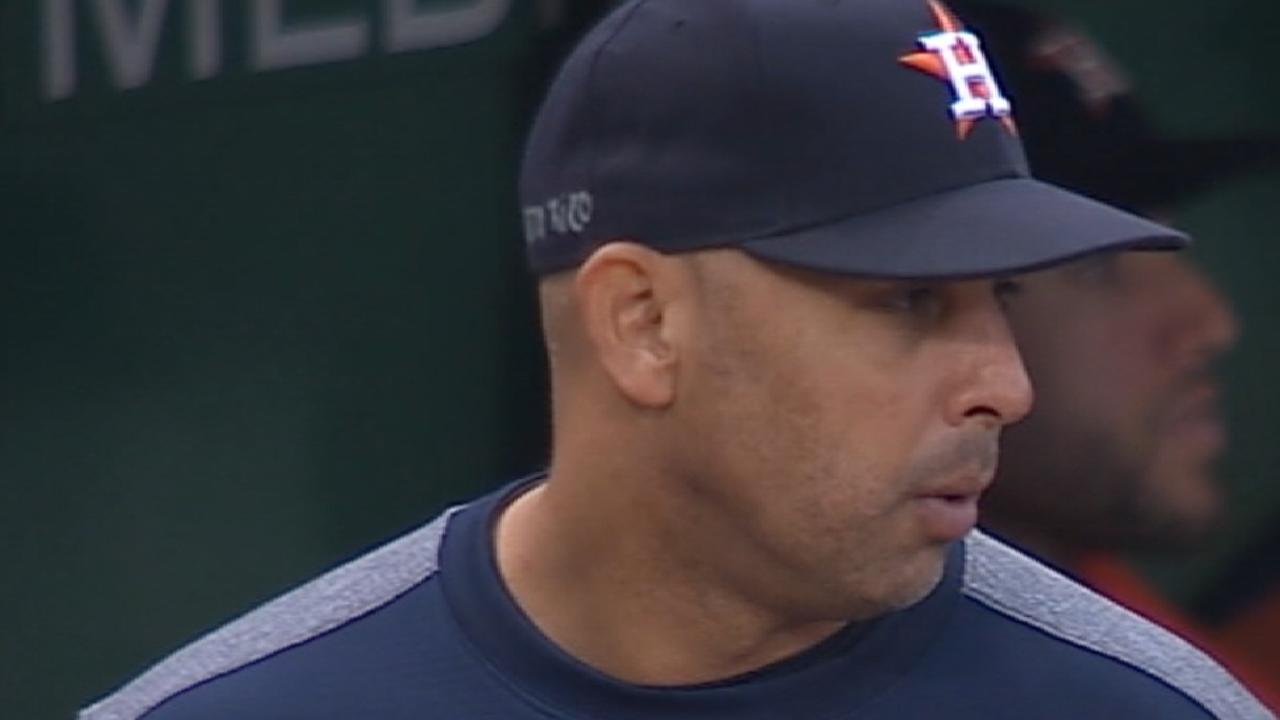 Will the Red Sox bring Eduardo Nunez back?
-- @ErimirV
Nunez is a free agent, but I'm sure the Red Sox will talk to him about a potential return. Not only did Nunez fit in well during his short time in Boston, but the Sox need someone to fill in at second base for the first couple of months of the season while Dustin Pedroia is recovering from left knee surgery. Nunez also has to explore his best options on the market, and he could have a few of them after having such a strong season.
Why would the Red Sox want to trade Jackie Bradley Jr. with his potential to be a great hitter and his Gold Glove-worthy defense, even if it means signing Martinez?
The Red Sox definitely don't want to trade Bradley. He is a tremendous center fielder and also has some power. But the team has prioritized getting a big bat in the middle of the order, and if that bat happens to be an outfielder, that could create a logjam.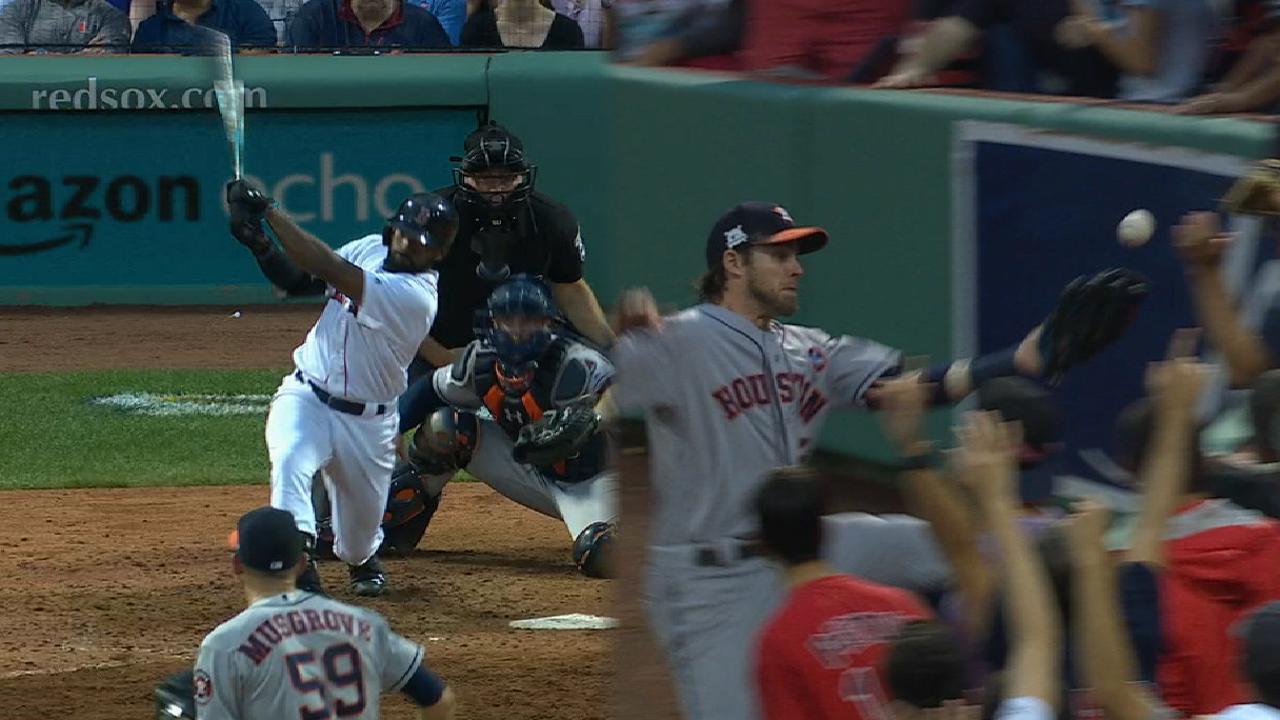 Do you see any possibility of Mookie Betts moving to second, allowing both JBJ and Benintendi to remain in the outfield should Martinez be signed?
-- Rob R., Saxton, Pa.
I really don't see this scenario happening. The last thing the Red Sox want to see is Betts constantly on the ground getting taken out on double-play balls. Boston fans have seen firsthand with Pedroia how much of a toll second base can take on a player's body. Betts is such an elite right fielder that the Sox don't want to move him out of that spot.
Recognizing that he started hitting in the postseason after a tough regular season, do you think there's any realistic possibility the Sox will cut Hanley Ramirez adrift, the way they did with Pablo Sandoval?
-- David B., Cleveland
Ramirez would have to have a sharp drop at the plate to get released. I doubt that would happen. The hope is that Ramirez's dip was due in large part to the shoulder problems he had all season. He recently had surgery on his left shoulder to address the problem. If Ramirez is hitting, he is extremely valuable to the lineup. The interesting thing regarding Ramirez in 2018 will be his plate appearances. If he gets 497 plate appearances, his $22 million vesting option for '19 would kick in, provided he passes his physical at the end of the season.
Ian Browne has covered the Red Sox for MLB.com since 2002. Follow him on Twitter @IanMBrowne and Facebook. This story was not subject to the approval of Major League Baseball or its clubs.