Red Sox's Chavis hits walk-off home run for Peoria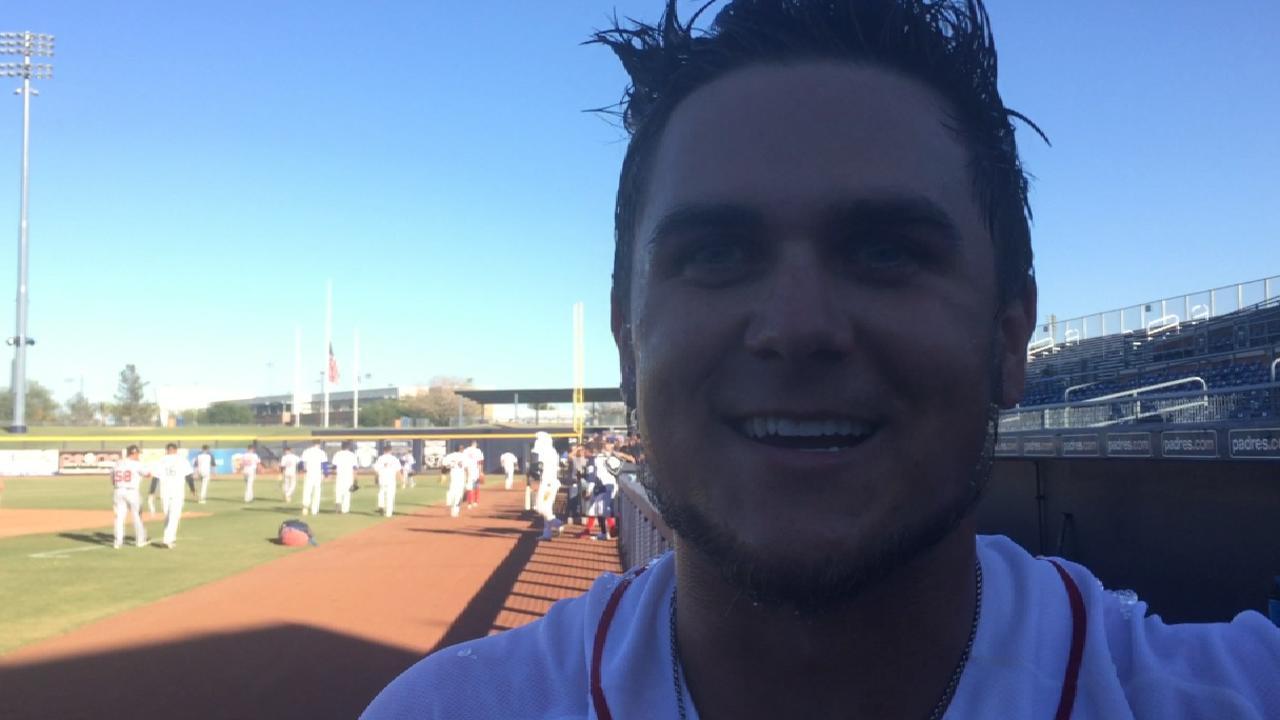 PEORIA, Ariz. -- Michael Chavis propelled Peoria to a 5-4 win over Mesa with one big swing of the bat on Thursday afternoon in the Arizona Fall League.
Chavis was 0-for-3 through nine innings, but needed just a trio of pitches to turn his day around as he launched a walk-off two-run homer in the bottom of the 10th.
• Gameday
"I played terrible today up until this point, and that's one of the great things about baseball, it can change on one pitch," Chavis said. "I went up there, man on second, just trying to get a good pitch to drive, trying not to do too much with it."
The Red Sox's No. 2 prospect (No. 92 overall) took a first-pitch slider from Oakland's Sam Bragg and then checked his swing on a fastball. However, when Bragg went back to his slider, Chavis -- who has 55-grade power and hit a career-high 31 homers this season -- didn't miss it.
"I got a slider and I put a good swing on it," said Chavis, who was drenched after his teammates greeted him with an ice bucket at home plate. "The rest is history you could say."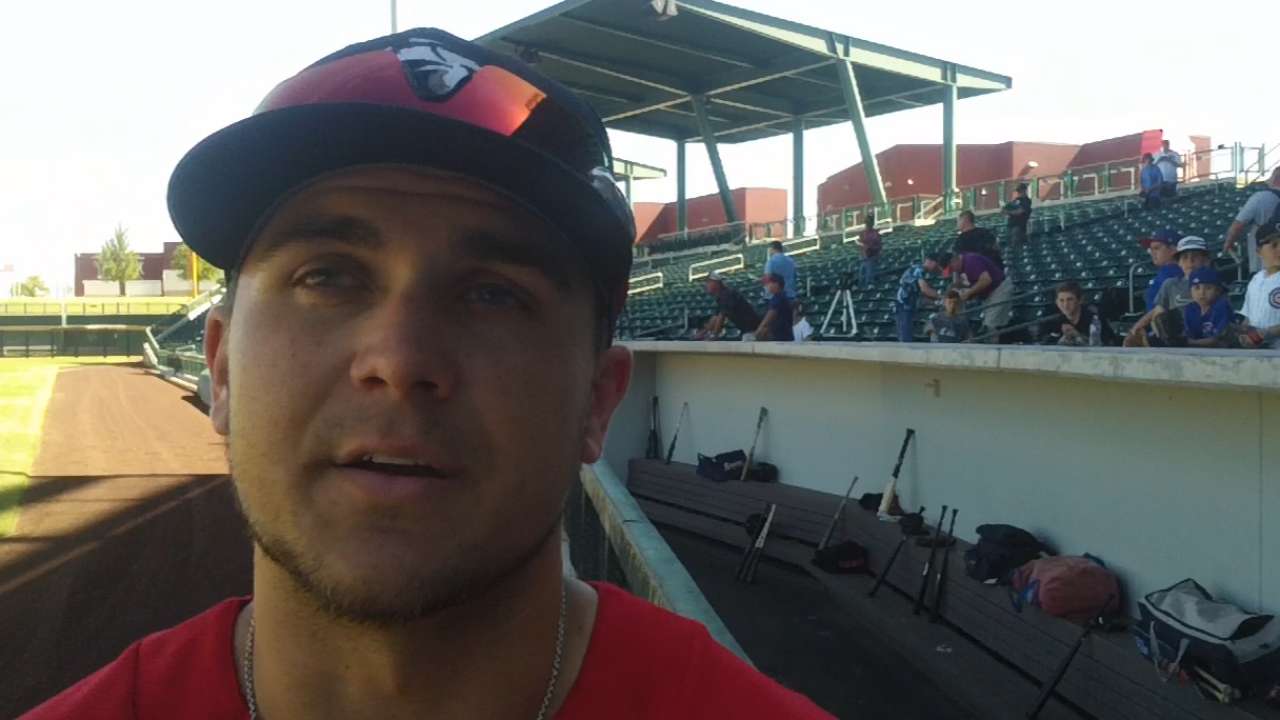 The come-from-behind win brings the Javelinas' record to 14-10, which is tied with Mesa for the best record in the AFL. As may be expected with a game between two top teams, it was close from start to finish.
The Solar Sox took an early 2-0 lead as David Bote (Cubs) came through with a two-out RBI single in the third.
The early lead looked like it had a chance to hold up as Framber Valdez (Astros' No. 14) stifled the Peoria offense early.
Valdez spun his best start since throwing three scoreless frames on October 13. The lefty cruised through four innings for Mesa, firing 39 of his 64 pitches for strikes and giving up just four hits while walking one and notching two strikeouts.
But Peoria's offense, which began the day with a .281 team average, eventually found its rhythm by scoring five runs in the final five frames, including four in the eighth inning or later.
Seattle's Eric Filia put the Javelinas on the board with an RBI single in the sixth and then came through with a big go-ahead two run double in the eighth.
Mesa tied the game with a run in the ninth and then took the lead with a base hit in the 10th as Kelvin Gutierrez (Nationals' No. 12) drove home Cam Gibson (Tigers), who began the inning on second as the placement runner.
#Nationals Kelvin Gutierrez with a go-ahead 1B in top of 10th. #AFL pic.twitter.com/5iPYPgGihX

— William Boor (@wboor) November 9, 2017
But after coming back in the eighth, the Javelinas had one more rally in them and it didn't take long to materialize as Chavis needed just the three pitches to end the game in the 10th.
"This team is special," Chavis said. "I've never played on a team like this. I've played on talented teams before, but with all of us coming from different organizations and all of us being talented ball players, for us to mesh like we have, right off the bat, it's been fun to be a part of."
William Boor is a reporter for MLBPipeline.com. Follow him on Twitter at @wboor. This story was not subject to the approval of Major League Baseball or its clubs.