Former Red Sox remember Doerr's legacy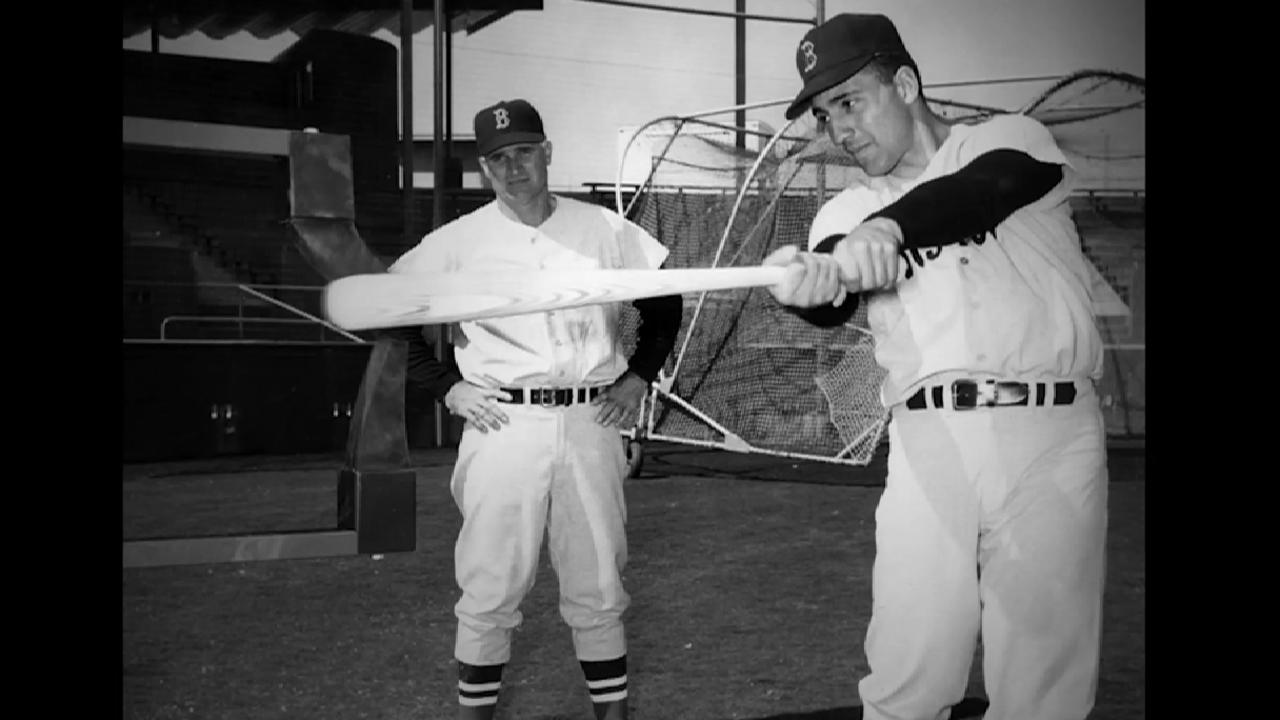 BOSTON -- There were a batch of poignant remembrances released by the Red Sox following the death of 99-year-old Hall of Famer Bobby Doerr.
"I'm very saddened to hear about the passing of Hall of Famer Bobby Doerr, one of the nicest gentlemen I've ever met. Our bond started very earl,y because we both had loved ones who suffered from multiple sclerosis -- Bobby's wife and my sister. He will be dearly missed. Now Ted, Johnny Pesky and Bobby are together again. Rest in peace, my friend."
-- Hall of Famer Wade Boggs, Red Sox third baseman, 1982-92
"My experience around him, he was nothing but a role model on how to act and how to carry yourself. Everyone I knew who knew him absolutely adored him. When I was around him, he was just gentle and a beautiful human being. We'd talk about fishing. I love to fish. He was a guide and had that boat on a river in Oregon. And he talked about hitting in simple terms, not too mechanical, but little things that would help players. The way he coached was almost like a father, not berating or anything. He was special."
-- Dwight Evans, Red Sox outfielder, 1972-90
• Hall of Famer Doerr passes away at 99
"Bobby Doerr meant so much to the Red Sox organization and to Major League Baseball as a whole. He will be missed not only by those who were lucky enough to know him, but also by all of those who enjoy this game. Bobby was a legend, a Hall of Famer I have long looked up to throughout my career, and his character both on and off the field will continue to inspire players throughout the league for generations to come."
-- Dustin Pedroia, Red Sox second baseman, 2006-present
"I was saddened to hear about the passing of Bobby Doerr. He was a great man and a friend to all of us. Bobby was the hitting coach on the 1967 Impossible Dream team, and his coaching helped us get to the World Series. He helped me achieve the best hitting years of my career. I'll never forget his kindness."
-- Rico Petrocelli, Red Sox infielder, 1963, '65-76
"Bobby was a great man and player. He was very good to me. He was a person you could talk to, and he was happy to give good advice. We used to talk a lot. He lived a good long life. Whenever we talk about good players and great men, we always mention Bobby Doerr. He was good for the Red Sox and baseball in general. We will always remember him."
-- Luis Tiant, Red Sox pitcher, 1971-78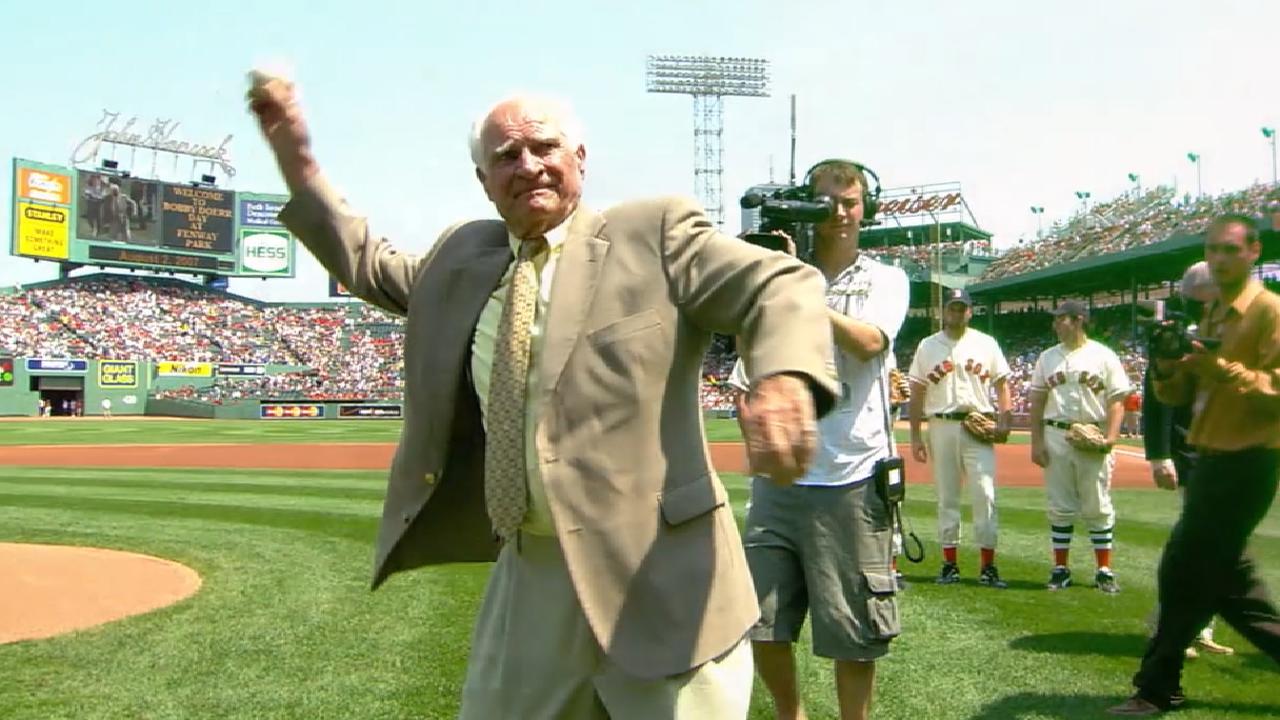 "I met him my first spring training with the Red Sox in 1959. Just a very low-key, nice guy. He was the guy that helped me the most in 1967. I started off slow, and he was the one that got me to raise my hands up higher. Told me to get them up a little higher because I was going to go straight away, and he told me, 'No, you have a lot of power, use it.' He was really a big help to me, and he was close to everybody. Everybody loved him. There wasn't a thing about him that you could dislike. As classy as they come."
-- Hall of Famer Carl Yastrzemski, Red Sox outfielder, 1961-83
"Bobby Doerr was my introduction to Major League Baseball, and I will forever be grateful for him. He was a mentor and the kindest person I've associated with in my 40 years in the pros. Not only was he a Hall of Fame player, but a first-ballot Hall of Fame man, husband and friend. Bobby will live on with all of us who knew him."
-- Danny Ainge, Toronto Blue Jays infield/outfielder, 1979-81; current president of basketball operations, Boston Celtics
"Bobby never swore or used cuss words. He wasn't sanctimonious about it, he just didn't join in when the talk got a little earthy. When we were visiting Ted on the trip made famous by David Halberstam's book, 'The Teammates,' Dom said at one point, 'Gee, I wish Bobby was here.' Johnny said, 'Yeah, but we couldn't talk this way if he was.'
"When I was growing up, he was the favorite player of the vast majority of kids. Almost everyone had a Bobby Doerr model glove. None of us could identify with Ted, with his outsized talent, personality and flaws, but we could all identify with Bobby. He was the man our parents wanted us to become. That might explain why he was Ted's favorite player, too. For older guys of my generation, his passing marks the loss of the last vestige of our boyhood. Life will go on for us, but it will never be the same."
-- Dick Flavin, Red Sox PA announcer and poet laureate
Ian Browne has covered the Red Sox for MLB.com since 2002. Follow him on Twitter @IanMBrowne and Facebook. This story was not subject to the approval of Major League Baseball or its clubs.