Classic schedule adds wrinkle to Farrell's new job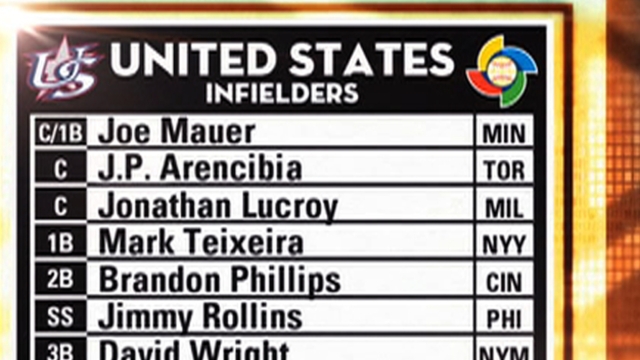 PROVIDENCE, R.I. -- The World Baseball Classic certainly isn't doing John Farrell any favors. The Red Sox manager and his coaching staff will have plenty of work to do building relationships with their players when Spring Training begins next month.
Farrell knows he has no choice but to make the best of the situation.
"In this first Spring Training for us, with a new staff and a number of new players, the time that we spend together will be critical for us," Farrell said Thursday night, prior to a taping of NESN's Red Sox town hall meeting in Providence. "How we identify with one another is going to be key. But we're not going stand in the way, nor can we stay in the way, of the WBC and the representing countries our players are from."
Those players, as announced on Thursday, include pitcher Alfredo Aceves (Mexico) and outfielder Shane Victorino (United States). A pair of Minor Leaguers, shortstop Xander Bogaerts (Netherlands) and pitcher Jose De La Torre (Puerto Rico), were also named to provisional Classic rosters.
Second baseman Dustin Pedroia and designated hitter David Ortiz removed themselves from consideration for this year's Classic as each battled injuries last season.
General manager Ben Cherington, also in Providence on Thursday, said the Red Sox evaluate their players' candidacy for the Classic on a case-by-case basis.
"If you have real concerns about a guy, sometimes it's taken out of your hands because it's an injury or sometimes you can have a conversation with a player and it makes sense to sit it out and the player decides himself, which we had this year," Cherington said. "Other times, it's not really much riskier and we're comfortable with it.
"Whenever you have less control over a player there's a little anxiety, but they're going to be playing games one way or another. They're either going to be playing games in Fort Myers or playing in games in the WBC. Perhaps the intensity level would be a little bit different. So you take it case by case."
John Barone is a contributor to MLB.com. This story was not subject to the approval of Major League Baseball or its clubs.