Bard looking to regain edge after difficult transition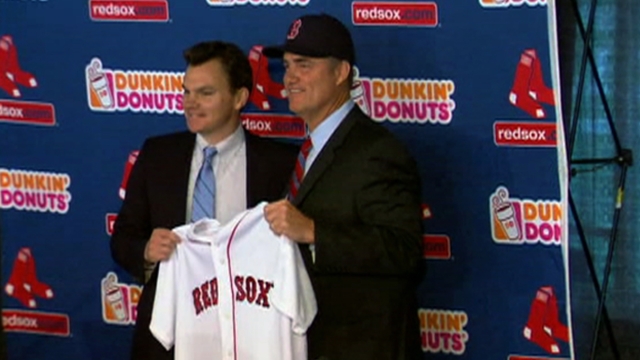 PROVIDENCE, R.I. -- The Daniel Bard reclamation project is headed in the right direction.
No, Bard hasn't thrown off a mound yet this offseason. That will take place Sunday in Mississippi, under the watchful eyes of Red Sox manager John Farrell.
Still, the closer Bard gets to Spring Training and the more he can distance himself from his forgettable 2012 season as a starter, the better.
"If I were to map out [Bard's confidence], it's gotten better the deeper we've gotten into the offseason," Farrell said. "I think as he's picked up a ball and gotten back into the throwing program, he's felt some things naturally come back to him, particularly his arm slot.
"We're not going to put his challenges aside and pretend they never happened, but as he's gotten further away from it, he has a fresh outlook on this. The workouts he's gone through this offseason have been consistent and strong. Just the tone and confidence which he speaks from is another step in the right direction. That will all be solidified as he commands the baseball in Spring Training and starts to get some tangible results once he steps on the mound."
The 27-year-old right-hander has his sights set on rediscovering the form that made him a star setup man from 2009-11.
That mission will be easier said than done. But Farrell is optimistic.
"There's some changes you can identify there, and in talking with Daniel, the most encouraging thing in a situation like this is that he's aware of the changes that have taken place," Farrell said. "Now, unwinding those changes and getting him back to the basics of what he's demonstrated previously and the strengths that he has, I think most importantly he has got a clear view of where that needs to settle in from -- not only from a delivery standpoint, but from an aggressive, simplified approach.
"I think as a starter maybe he tried to manipulate the ball too much, maybe be a little bit too fine where he was trying induce a ground ball instead of staying with that aggressive approach that has made him successful in Boston."