Morales returned to Boston to have back examined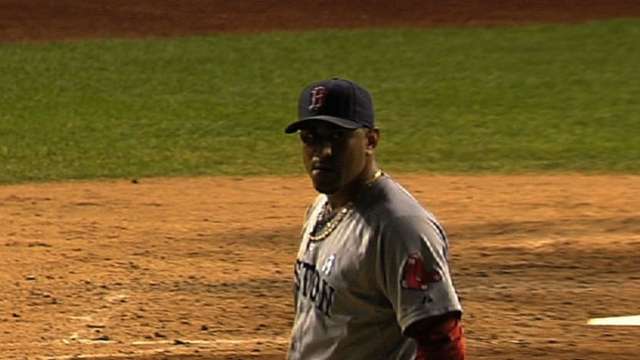 FORT MYERS, Fla. -- Boston's left-handed relief corps still faces uncertainty.
Franklin Morales was due back in camp Thursday after taking a trip back to Boston this week to visit a doctor and get to the bottom of his bothersome back.
"He'd been undergoing treatment here," manager John Farrell said Thursday morning. "[He] hasn't really made the improvements that we had hoped for, so we just had him checked. He'll be back here today. We'll have more of a detailed update once he returns. I don't have any findings or specific reports coming from that exam."
Following Boston's 7-3 win over the Twins, Farrell said he didn't have a "full report" on Morales' examination.
Another Sox lefty, Craig Breslow, is slowly progressing, but his sore shoulder is still not close enough to pitch in a game. Breslow's reached 90 feet distance-wise.
"He's gone from an every-other-day throwing program to two days on, one day off," Farrell said. "[He's moving slowly] because of making sure that there's strength gains made in the shoulder to begin to ramp up."
Evan Drellich is a reporter for MLB.com. Follow him on Twitter @EvanDrellich. This story was not subject to the approval of Major League Baseball or its clubs.