Doubront looking to become more efficient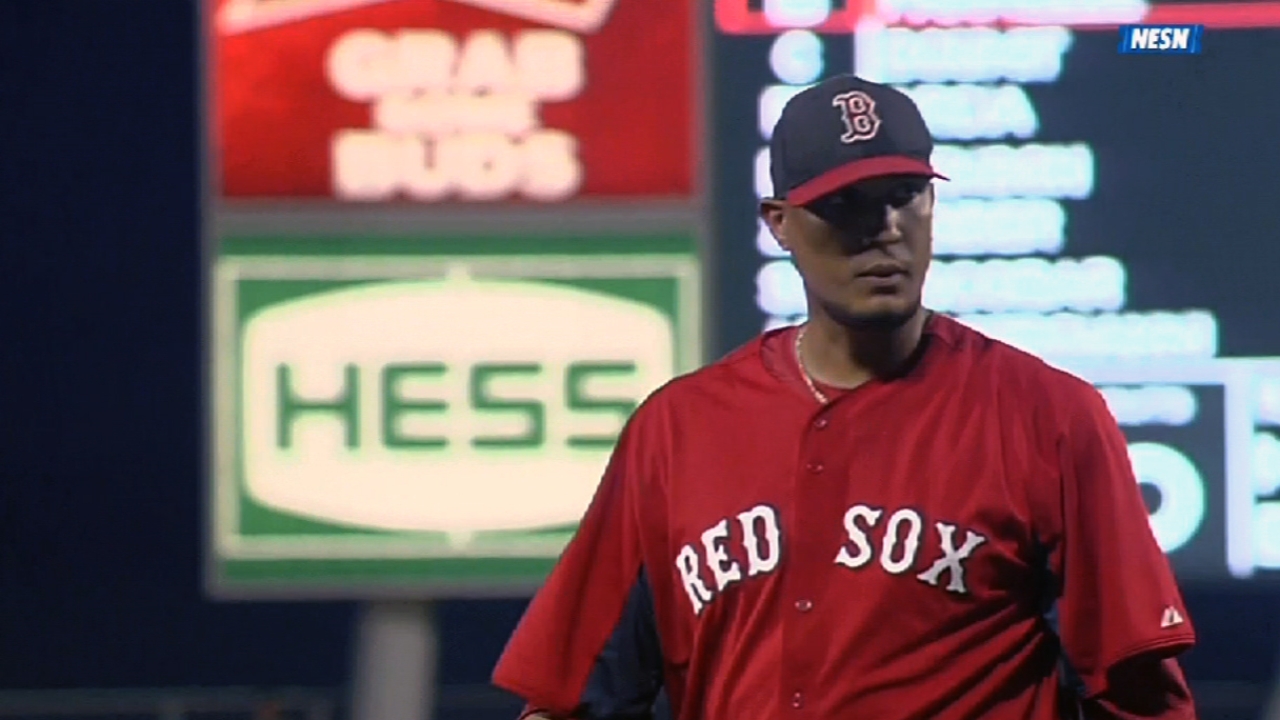 FORT MYERS, Fla. -- Red Sox left-hander Felix Doubront averaged 4.05 pitches per batter faced last season, second-worst in the American League for starters with at least 150 innings. That's meant a natural emphasis on efficiency and going after hitters this spring.
"Just try to throw three or four pitches, focus on three pitches," Doubront said. "In the beginning, [it] got a little bit difficult, but after hitter after hitter, I just want to go after it and finish the hitter in one pitch or two or three."
Doubront, 25, called last season "the year of experience." On Friday night, Doubront started a 5-0 win over the Twins with a walk, then settled in for four shutout innings. He gave up two hits, no further walks and struck out four on 68 pitches, 42 for strikes.
In 2012, he never completed more than seven innings.
"We talk about that, less pitches per batter," Doubront said of his conversations with pitching coach Juan Nieves. "Less pitches, and like I said before, last year was the year of experience, last year was throwing the ball, just throwing hard. Trying to hit that spot, this year with more experience, I just want to go after it and just throw the ball down there. That's what we're working for when the season starts."
Evan Drellich is a reporter for MLB.com. Follow him on Twitter @EvanDrellich. This story was not subject to the approval of Major League Baseball or its clubs.