Although not official, Lester lined up for Opening Day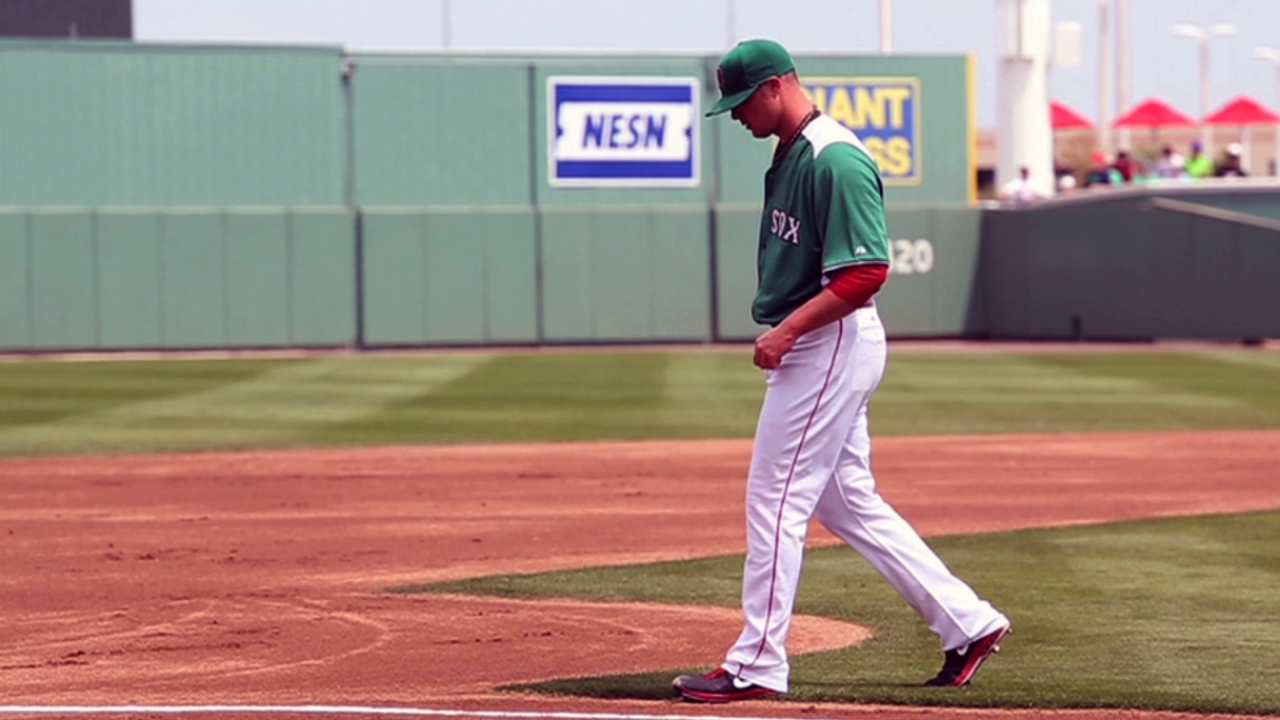 FORT MYERS, Fla. -- Jon Lester's perfectly lined up to be the Red Sox's Opening Day starter, even though no announcement's been made to that end yet. He's had a stellar spring, with just two runs allowed in 20 innings, and his regular season will be impressive if the results can translate at least in part.
The Sox lefty threw six perfect innings on Sunday in a 5-1 St. Patrick's Day win over the Rays at JetBlue Park, making him 3-0 with a 0.90 ERA this Grapefruit League season.
"Getting good results," Lester said Sunday. "Like I said early on, when you work on things and you try to, I shouldn't say overhaul, but you have some things that you're conscious of that you're working on and you get good results from that, it just makes that process easier. You're able to buy into those things and see that it is working. Early on, that was my mindset."
The keys for Lester have been a quickened pace and wasting less time in between pitches. What goes hand-in-hand with those improvements is less time to think.
"There were -- obviously -- things I was working on to improve last year, and you're trying to feel through those things as well, figuring out, 'That's what it's supposed to feel like. That one wasn't,'" said Lester. "It was more pitch to pitch. Now it's more game to game on how I feel. You don't have that critiquing from pitch to pitch. Now I'm worried about, 'What's the next pitch? How do I need to execute this to get him out? It makes things a lot easier when you're not worried about, 'Is my leg kick in the right spot? Am I staying tall? Am I staying closed? Am I driving toward the plate?'
"You've got a checklist of 1,500 things it seems, and now you've got to worry about getting Evan Longoria out. That's what makes it tough. Now the checklist is a lot smaller, a lot easier. It makes it easier to worry about getting Evan Longoria out as opposed to the years past."
Lester has been Boston's Opening Day starter the past two years. His next start is scheduled for Friday, and that puts him in line to pitch again March 27 and then April 1 in New York.
Even if Lester's the logical choice, manager John Farrell said Sunday morning he's not ready to announce anything, and Lester said he hasn't been told.
"We're probably getting close to naming who that Opening Day starter is, but not yet," said Farrell.
Farrell said he hasn't talked to whichever pitcher he's considering, either. He cited making sure everybody gets healthy as a reason for waiting on his decision.
"I'm starting Opening Day? I haven't been told anything," Lester said. "It's the same thing as during the season. I try not to look too far ahead and worry about the next one. The next one is in five days, and after that we'll do it again and see where we fall. If that's Opening Day, great. If not, I'll fall in line with the other guys."
Lester's next outing is slated for a Minor League game for two reasons: the Sox are traveling a couple hours away to Dunedin, Fla., and they're playing an American League East rival, the Blue Jays.
"We'll look to get every starter to 95 pitches before we break camp here, so that would be in line his next outing," Farrell said. "I think there's a preference to, you get into the final 10 days of camp to maybe avoid seeing them or them seeing him that close to the start of the season."
The lineup behind Lester on Sunday was notable because it featured the healthy regulars aside from Stephen Drew and David Ortiz: Jacoby Ellsbury (CF), Shane Victorino (RF), Dustin Pedroia (2B), Mike Napoli (1B), Jarrod Saltalamacchia (DH), Will Middlebrooks (3B), Jonny Gomes (LF), David Ross (C) and Jose Iglesias (SS).
"In those final 10 days, we'll start to look to get our lineup together more regularly," Farrell said. "[Sunday] is the first day we've had with whoever's available, to have it start this game. So we're getting to that interesting point in time in camp."
Evan Drellich is a reporter for MLB.com. Follow him on Twitter @EvanDrellich. This story was not subject to the approval of Major League Baseball or its clubs.