Concussion symptoms narrowing window for Drew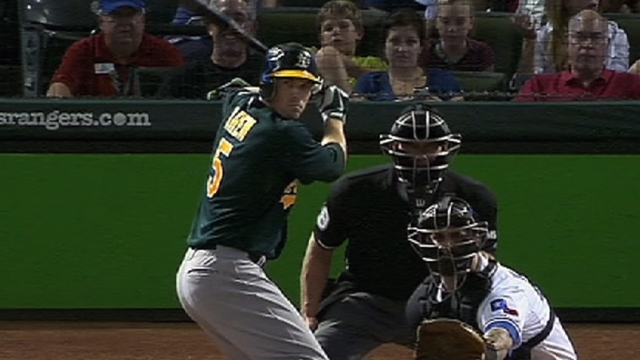 FORT MYERS, Fla. -- David Ortiz has already been ruled out for Opening Day, and now shortstop Stephen Drew's chances of playing April 1 against the Yankees are shrinking, too.
After getting hit in his helmet March 7, Drew is still battling concussion symptoms, including feeling "wavy," as manager John Farrell put it Sunday morning.
"I think the window starts to narrow a little bit here. We're down to the final two weeks," Farrell said. "He's going to actually start to initiate some on-field activity, and that's just to go through stretch and get his arm ready to play catch. No BP. When those symptoms are fully subsided is when he starts to ramp things up more intently, and we're not there yet. ... We're getting into this last stage of camp. Yeah, you've got to think about all the options."
Ortiz still felt heel discomfort running on the treadmill on Saturday. Taking batting practice on Monday was a goal, but that may now not be reasonable.
"We'll see where he's at as far as being in a cage to take some initial swings tomorrow or over the next couple days," Farrell said.
Drew is in daily communication with a doctor at the University of Pittsburgh, which has a renowned brain trauma research center. Drew and the team have to follow strict Major League protocols about concussions, and while the team can and will continue to test him, the remedy for his symptoms is time.
"The biggest question is, when does he get back in a game?" Farrell said. "He still has that, as he described it, kind of a wavy feeling in his vision or that feel mentally that he has when he moves quickly or has a quick reaction to something to stay under control. Unfortunately, we felt -- as we stated before -- that this was going to be a couple day thing at the most. At the time he was hit, we never thought twice about it. But here we are, 10 days later, and we're still in the same situation."
Drew has shown some progress. When he exerts himself, his symptoms aren't worsening, which is a good sign, but he's still not able to get back into a game.
Jose Iglesias and Pedro Ciriaco are the two most likely to see time in Drew's absence.
"Pedro will be back on the field with more activity on the field today with his own back spasms that he's dealing with," Farrell said. "We haven't made any official change with the shortstop position. Everyone in camp will be part of that discussion."
Ortiz's heel inflammation is tricky, because there's little blood flow to the area. He's been using a bone stimulator.
Both heels have been problematic for Ortiz, but the right heel has been most bothersome.
"Any time you get into an area where there's limited blood flow, there's going to be any kind of stimulator type of machine that can assist in that way, and he's using that," Farrell said. "Obviously there's medications and anti-inflammatories he's taking, and then the prescribed exercise to tolerance to continue to maintain some basis or baseline of conditioning. We wish it were much more straightforward than that. There's only so many things he can do right now to address it."
Evan Drellich is a reporter for MLB.com. Follow him on Twitter @EvanDrellich. This story was not subject to the approval of Major League Baseball or its clubs.