Tempo, quick rhythm keeping hitters off-balance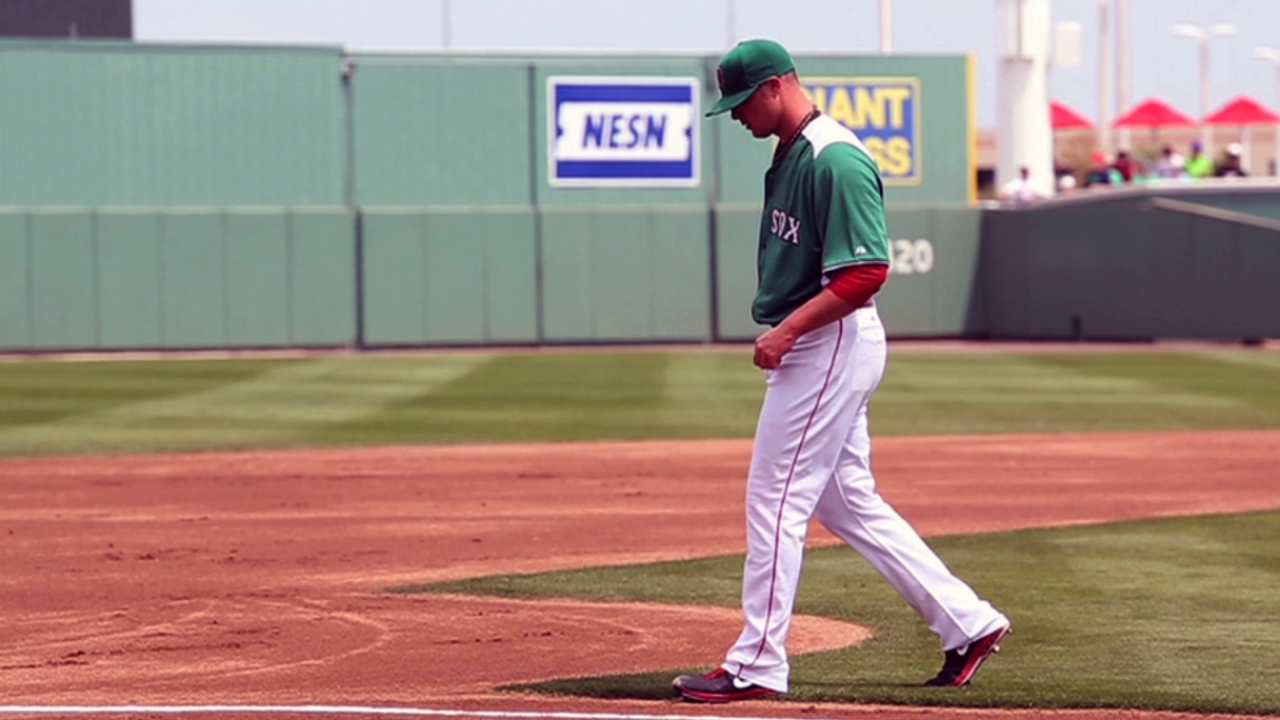 BRADENTON, Fla. -- These are the get-it-and-throw-it Red Sox.
Jon Lester and Clay Buchholz, likely the team's Nos. 1 and 2 starters, have combined for 11 innings of one-hit ball the last two days. Buchholz followed Lester's six perfect innings from Sunday with five innings, four strikeouts, one walk and one hit allowed in a 4-3 loss against the Pirates on Monday.
There was an echo when both pitchers talked about their outings: tempo, rhythm and everything else that would make for good dance lessons is translating to mound success.
"The results are good," Buchholz said. "That's what builds confidence, when you go out there and your numbers are good. On the flip side of that, this isn't really what this is about. Even though everyone wants to do good every time out, it's more doing your preparation and being ready to be out there, and that's what we've been working on. The pace of the game is big for me, I think. That does a lot to help me. It's more just, get the ball and get a pitch and throw it and take all the thinking out of it. It's definitely helped me out a lot."
Lester echoed similar comments following his Sunday gem.
"Just keep getting better at what we've been preaching from Day One: the good tempo, attacking hitters, being relentless in the zone," said Lester. "You've seen that from us as a full unit. We've gone right after guys, and I think we've taken some guys aback with that, as far as opposing hitters. 'Wow, these guys are really coming after us.'"
This is a team-wide effort. Manager John Farrell noted that when he was the team's pitching coach, Jonathan Papelbon and Josh Beckett were both very deliberate pitchers, and that could have had a trickle-down effect to guys like Lester and Buchholz.
"Pap obviously was one, Beckett would take his time, and that was what was comfortable to them, but at the same time, you saw some other guys start to follow that lead a little bit and it looked like it took away from their overall sharpness and effectiveness to the pitches," said Farrell. "It was a clear point of emphasis in seeing guys over the past couple of years and coming in here and trying to stress that. I think guys have bought in and taken hold to it."
Some of the advantages to keeping the game moving include heightened awareness for the fielders, the batter stays more on the defensive and an easier time of repeating pitches.
"When you have that much of a time span between pitches, it can be more difficult to repeat the feel of certain pitches and the touch to secondary pitches, and really, these guys are good athletes," Farrell said. "The ability to keep that tempo and use their athleticism to their advantage, I think at the same time the byproduct is to get the hitter on the defensive, which is kind of what we're seeing."
Pitching coach Juan Nieves too is a believer in keeping the game moving, in part because it keeps guys from thinking too much.
"I think it creates rhythm, I think it helps get in a rhythm themselves," Nieves said. "You do anything slow nowadays, you start thinking less, your physical ability comes out and you don't let the mental guy choke the physical guy. We're here because we have great ability, not because we're rocket scientists. Let's play the game."
Evan Drellich is a reporter for MLB.com. Follow him on Twitter @EvanDrellich. This story was not subject to the approval of Major League Baseball or its clubs.