Drew resumes baseball activities; return uncertain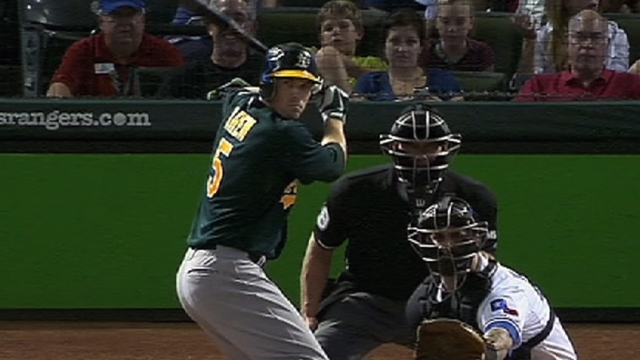 FORT MYERS, Fla. -- The fact that Red Sox shortstop Stephen Drew was back on the field Thursday doing drills and in the cage taking swings was a sign that his consultation with a concussion specialist at the University of Pittsburgh went well.
"The recommendation for him was to initiate baseball activities, so he'll go through stretch," said manager John Farrell. "He'll go through the throwing program. We expect him to swing in the cage today. I think more than anything, Stephen comes away with some renewed confidence based on the findings from Dr. Collins."
However, Drew is still experiencing mild symptoms, so there is no timeframe for when he could return to action.
Even if things progressed perfectly from this point forward, there probably still wouldn't be enough time for Drew to get ready for Opening Day. The concussion occurred on March 7, meaning Drew hasn't played in a game in two weeks.
"We'll probably have a better sense of that by the end of the weekend, but we're starting to fight the calendar a little bit," said general manager Ben Cherington. "We don't want him to be in a position where he's having to rush getting at-bats just to make it to a certain day. It's generally good news. He seems to be headed in the right direction."
Concussions remain one of the hardest injuries to project in terms of recovery.
"There's certainly an element of unknown with this type of thing," Cherington said. "From the day it happened, we've felt like it was something that he was going to get past. But there's less blueprint on this type of thing. We have to take it a day at a time, and as long as he's still feeling anything, we're going to be cautious, and we'll continue to be cautious."
Ian Browne is a reporter for MLB.com. Read his blog, Brownie Points, and follow him on Twitter @IanMBrowne. Evan Drellich is a reporter for MLB.com. Follow him on Twitter @EvanDrellich. This story was not subject to the approval of Major League Baseball or its clubs.