Drew ready to move past concussion symptoms
Red Sox shortstop still unsure when he will return to game action in 2013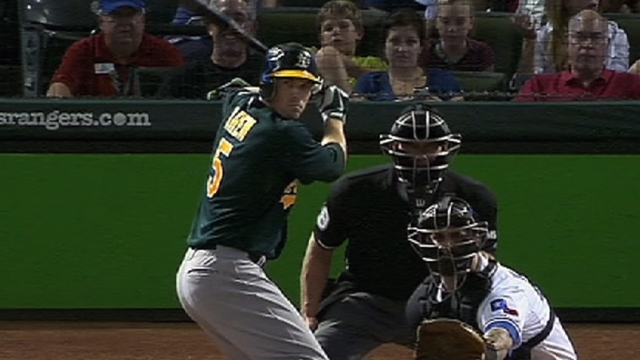 DUNEDIN, Fla -- Red Sox shortstop Stephen Drew isn't sure when he will play baseball again, but he's pleased that his concussion symptoms have decreased enough that he can start getting back into game shape.
And after his exhaustive tests at the University of Pittsburgh with a concussion specialist, Drew is also confident that the ordeal will soon be in the past.
"I never knew what a concussion really was," Drew said on Friday morning from Fort Myers, Fla. "Going through it now, it's no fun. You're kind of in limbo out there because you can't really do anything to try to make it better. It just takes time."
Thanks to his visit to Pittsburgh, Drew now has a better idea of his recovery plan.
"There are things I can do now with training my eyes just to get everything coordinated back to hopefully sooner than later. At the start, it was a lot of dizziness and unbalanced feeling, very tired," Drew said. "Going through that and where I'm at now, the tiredness is going. Now it's just getting everything back in sync. Still, the symptoms are there a little. I'm just trying to knock that out as quick as possible."
For Drew, it's a pointless exercise to guess when he might play again. He sustained his concussion on March 7.
"I don't even know. I wish I could tell you," Drew said. "From two weeks ago, it's a lot better than it was. It's good. It's reassuring that it's healing up. Hopefully, like I said, these symptoms go away sooner than later."
Though there's been no official proclamation as of yet that Drew will open the season on the disabled list, it's all but inevitable. Due to the fact he had a concussion, Drew can go on the seven-day disabled list instead of 15 days.
"Right now, I'm thinking about getting back into baseball form and feeling normal every day," Drew said. "I feel a lot better. There's times that it is gone away and it kind of shows up again. You're like, 'Is this all gone?' And no matter what, it doesn't matter what I do, there's symptoms still there. It's just a healing process. It's healed up a lot more over the past two weeks than what I thought it would do, which is good. That's a positive about it."
Ian Browne is a reporter for MLB.com. Read his blog, Brownie Points, and follow him on Twitter @IanMBrowne. This story was not subject to the approval of Major League Baseball or its clubs.