Lack of Ellsbury spring steals doesn't concern Farrell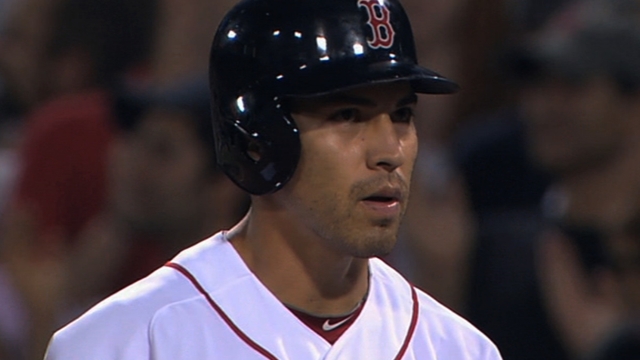 FORT MYERS, Fla. -- Though Jacoby Ellsbury hadn't attempted a stolen base in Grapefruit League action entering Saturday's game, manager John Farrell expects his leadoff man to be plenty active on the bases once the games start counting.
"I think he's a pretty adept base stealer. I don't think he's lost a knack to steal bases or get reads on certain pitchers," said Farrell. "I'm confident he still has basestealing capability."
In a disjointed 2012 season, Ellsbury stole just 14 bases in 74 games.
"He wasn't the guy that stole 70 a couple years ago, but that is strongly being encouraged," said Farrell.
It should be noted that Ellsbury didn't attempt any stolen bases in last year's Spring Training. The most stolen bases he's ever had in a spring? Four, back in 2008.
Ian Browne is a reporter for MLB.com. Read his blog, Brownie Points, and follow him on Twitter @IanMBrowne. This story was not subject to the approval of Major League Baseball or its clubs.