Drew takes BP on field; Papi continues rehab indoors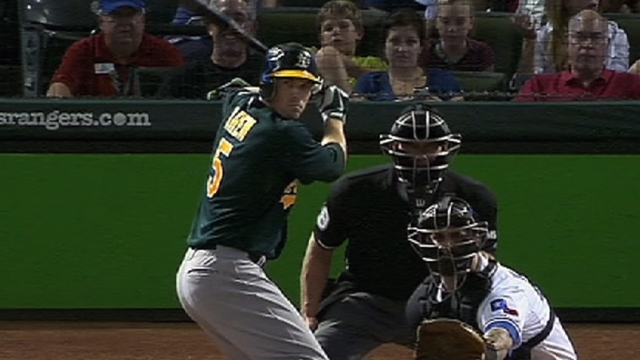 FORT MYERS, Fla. -- Shortstop Stephen Drew continues to take on more activity as he gets past the concussion he sustained on March 7. Saturday's development was that Drew took batting practice on the field.
And how about David Ortiz, who, like Drew, is all but certain to open the season on the disabled list?
"David will continue with his program indoors and then hopefully be able to swing the bat today in the cage. That's the tentative plan this morning," Farrell said Saturday. "There are heavy days and there are light days in terms of what goes on with his conditioning and his overall strength training. That's alternated back and forth. The one thing we'll try to continue to do is have a bat in his hand either off the tee or in soft toss as well."
Running will be a pivotal step for Ortiz, but the Red Sox are being careful not to set target dates.
"We're working off David's tolerance and his ability to ramp up the intensity," Farrell said. "The one thing … what we'd like to see before we break camp, and that would be to see him on the field in some capacity, whether that's running the bases, whether that's taking BP on the field. That would be a reasonable goal, a reasonable step."
Ian Browne is a reporter for MLB.com. Read his blog, Brownie Points, and follow him on Twitter @IanMBrowne. This story was not subject to the approval of Major League Baseball or its clubs.