Salty won't sit as often against southpaws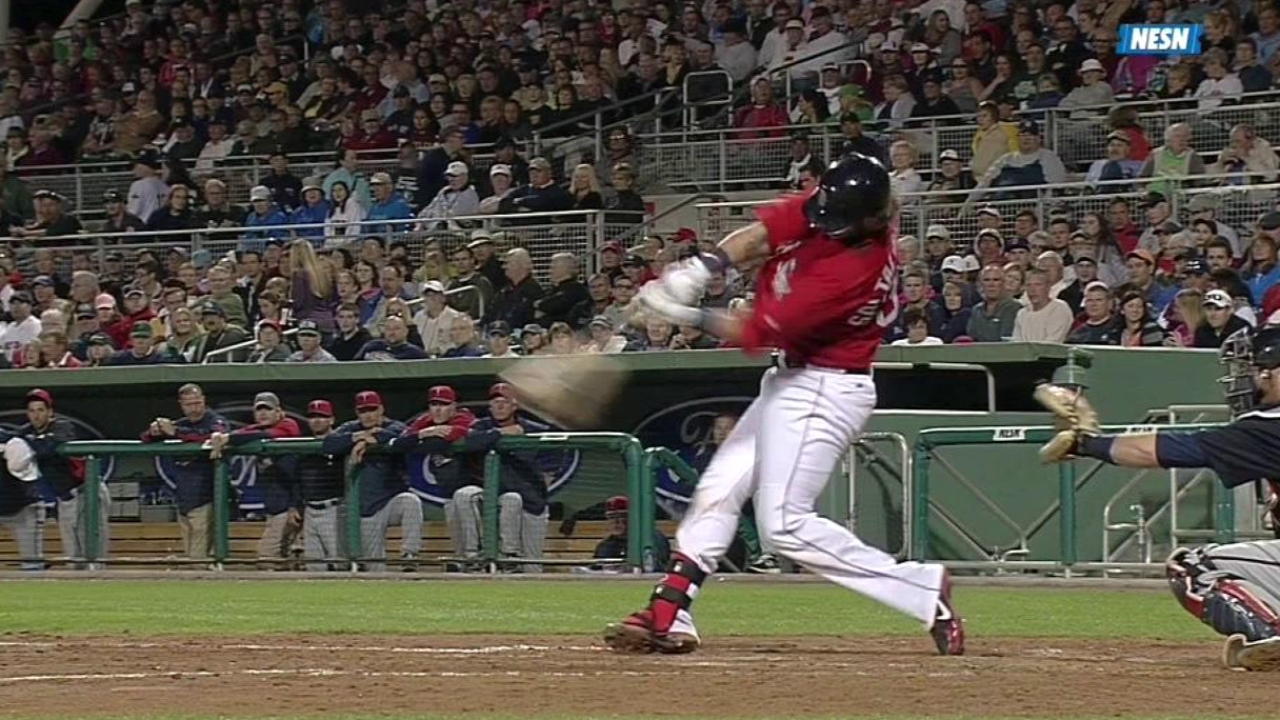 FORT MYERS, Fla. -- When the Red Sox faced a left-handed starter last season, Jarrod Saltalamacchia was almost always on the bench. He started just seven games against southpaws in 2012.
However, new manager John Farrell doesn't plan on going with a straight catching platoon like Bobby Valentine did last year.
Saltalamacchia, a switch-hitter, belted two hits on Saturday from the right side facing Pirates left-hander Jeff Locke.
"I'm prepared to get a good amount. I don't think it's going to be every lefty, this and that, but at least I've showed I can do it enough to where it's not going to be a matchup-type thing," Saltalamacchia said. "That's what I want. I want to get some at-bats and get timing."
It was impossible for Saltalamacchia to do that last year, as he hit .170 with a homer and six RBIs over 53 at-bats as a right-handed batter.
Without question, Saltalamacchia has been stronger from the left side (.774 OPS in 1,107 at-bats) than the right (.591 OPS in 469 at-bats). But more repetitions from the right side could help those numbers improve.
"The one thing he's done, he's gotten some fastballs in some hitter counts and he hasn't missed them," said Farrell. "He's also taken some good swings on first-pitch fastballs against some lefties. So far, so good with that. But he's balanced at the plate. I think just talking to him between at-bats, he feels pretty good about himself at the plate right now, on both sides of the plate."
Ian Browne is a reporter for MLB.com. Read his blog, Brownie Points, and follow him on Twitter @IanMBrowne. This story was not subject to the approval of Major League Baseball or its clubs.