Workman tests stuff vs. high-caliber lineup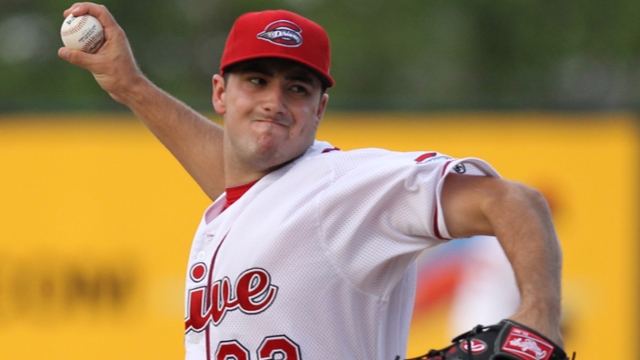 CLEARWATER, Fla. -- Though Brandon Workman was not invited to Major League Spring Training this year, he got a day pass Sunday, one he will long remember.
The Red Sox gave Workman a chance to pitch on the road against a Phillies lineup that included established Major Leaguers Jimmy Rollins, Chase Utley and Ryan Howard.
The right-hander -- who was selected as Boston's best Minor League pitcher last year and is the club's 13th-ranked prospect by MLB.com -- went three innings and gave up three hits and two earned runs. He walked two and struck out one.
Workman will have some fun stories to tell when he returns to Minor League camp Monday.
"That was really exciting, to go up there and face those guys," Workman said. "Obviously I've watched them play in World Series and all that stuff. So it was really cool to get up there, get a chance to pitch and get a chance to see how my stuff plays against that caliber of lineup."
How did Workman think it went?
"When I was locating and ahead in counts, I thought I did well," Workman said. "I had a couple hitters where I left fastballs up and walked them. Other than two hitters, I thought I had a pretty good outing."
Red Sox manager John Farrell saw some things he liked.
"We cut his outing short, thinking the rain was coming, just to make sure we got [Andrew] Bailey and [Daniel] Bard to the mound," Farrell said. "But he ran into a little bit of a stretch where he had a hard time getting the ball down. Heavy fastball. Good breaking ball. Most importantly, you watch the body language, the way they handle this environment, and it was good."
Ian Browne is a reporter for MLB.com. Read his blog, Brownie Points, and follow him on Twitter @IanMBrowne. This story was not subject to the approval of Major League Baseball or its clubs.