Farrell hopeful Ellsbury will return Wednesday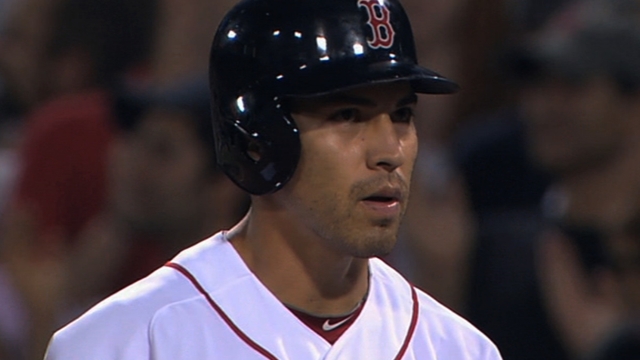 SARASOTA, Fla. -- Red Sox center fielder Jacoby Ellsbury was predictably sore Monday, a day after leaving the game with a jammed right heel. However, this injury is not expected to linger and manager John Farrell expressed hope that Ellsbury will be right back in the leadoff spot on Wednesday against the Marlins.
The Red Sox don't play on Tuesday.
"Jacoby came in today feeling a little bit sore after he rolled the ankle yesterday," said Farrell. "But taking him out of yesterday's game was as much precautionary as anything, so we're hoping today and tomorrow gets him ahead of it a little bit. We're going to keep him off his feet and not take any BP today, so Wednesday would be ideal that he gets back on the field."
In other injury-related news, Stephen Drew continues to improve as he distances himself from a concussion sustained on March 7.
"Stephen will go through the same day he did yesterday," Farrell said. "He took about 50 ground balls at shortstop and came out of it feeling well. After we get through today, we'll hopefully get a better read on what we can get accomplished before camp breaks."
Ian Browne is a reporter for MLB.com. Read his blog, Brownie Points, and follow him on Twitter @IanMBrowne. This story was not subject to the approval of Major League Baseball or its clubs.