Bradley waiting to see if he'll get roster spot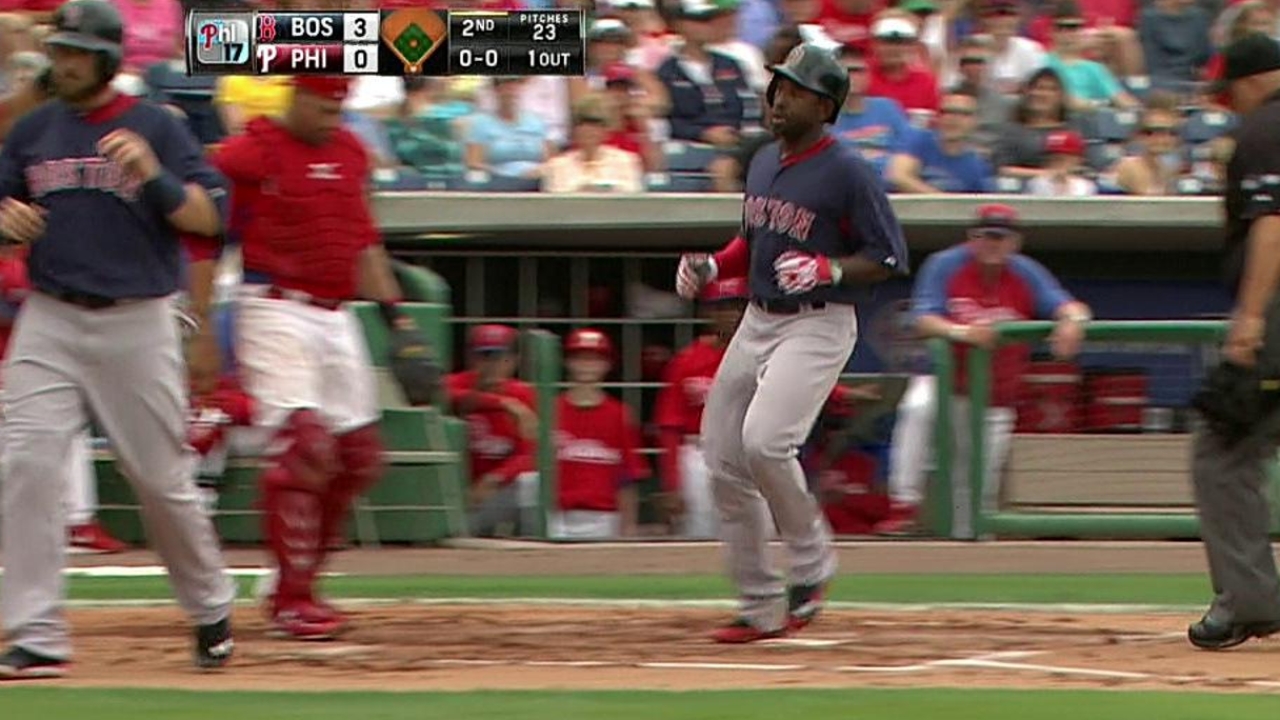 FORT MYERS, Fla. -- Jackie Bradley Jr. is still in limbo, and he'll probably stay there until the Opening Day roster is submitted Sunday afternoon.
"Nobody's given me any inclinations or anything. I'm just playing the waiting game," the 22-year-old phenom said Friday.
With Boston deciding not to purchase Ryan Sweeney's contract, the numbers game appears to suggest that Bradley, who is ranked the organization's No. 2 prospect, should slide neatly into the final remaining vacancy for a position player. Since Bradley isn't on the 40-man roster, the Sox either need to trade or designate somebody for assignment.
"We've got to work through the roster to get him to that point, so that's why it's not a given, it's not an absolute that he's in New York [for Opening Day]," said manager John Farrell. "He's done a great job. We've talked about it -- and rightfully so - daily, but we're not there to officially announce it.
"If Jackie ends up being on this club, as we've said all along, the main criteria for us to include him is to make sure he's got everyday at-bats. So that could be one [factor]. Until it's official, yeah, there would be a scenario [in which he doesn't make the team]. But that means someone's going to come from someone that's already been sent out or we look to do something different."
The latter comment suggests the possibility of a trade if the organization doesn't believe it can assure Bradley will get enough playing time at the Major League level until designated hitter David Ortiz is ready to play.
Bradley is hitting .433 with a 1.154 OPS this spring.
Paul Hagen is a reporter for MLB.com. This story was not subject to the approval of Major League Baseball or its clubs.