Red Sox lineup may be altered on daily basis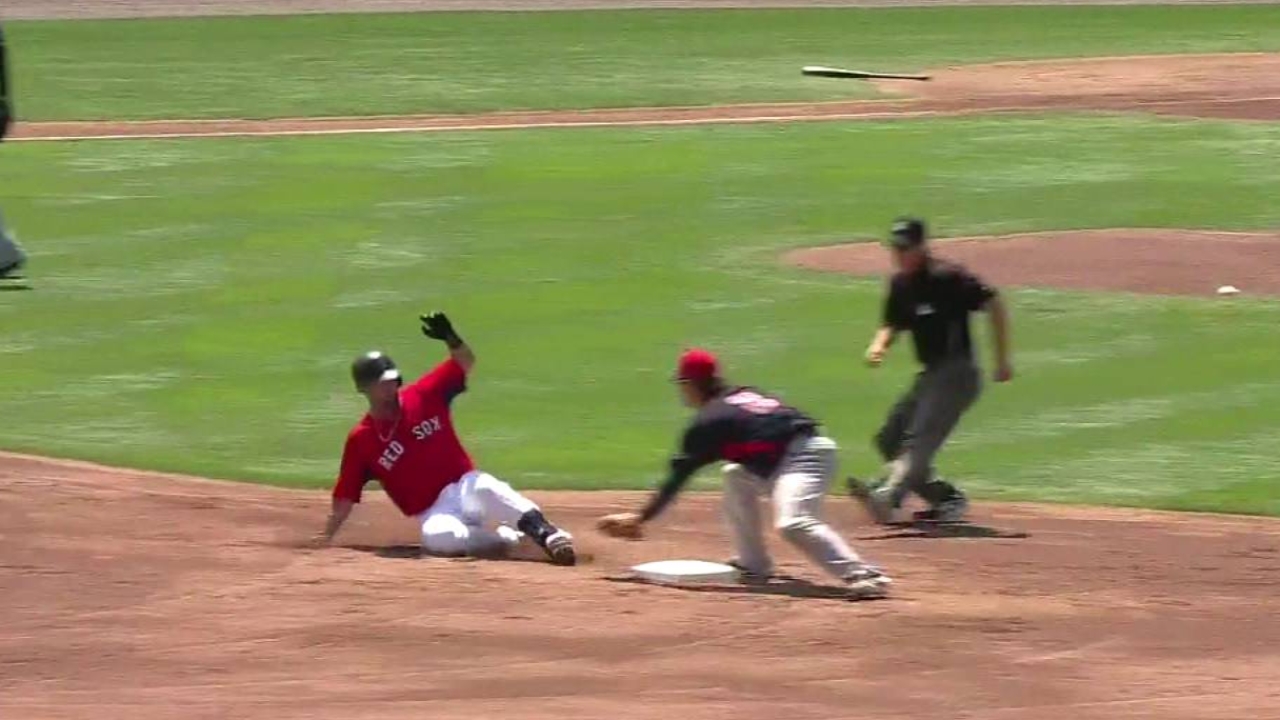 FORT MYERS, Fla. -- Don't look for manager John Farrell to write out the same lineup card day after day this season.
That's because first baseman Mike Napoli has had hip problems that need to be monitored, because the manager wants to get regular rest for catcher Jarrod Saltalamacchia and because there could be adjustments depending on whether they're facing a left- or right-handed starter.
For example, switch-hitter Shane Victorino has been penciled in as the two-hole hitter. But that could change depending on the situation.
"What I want to be careful of is a string of four right-handers in a row. So that's where Victorino's speed and switch-hitting ability factors in," Farrell said. "I want to give Jonny [Gomes] every opportunity against right-handers as they might enter a game. And if that means being in that sixth, seventh spot allows for that a little bit more readily, it also lengthens out our lineup as well as he's swung the bat this Spring Training.
"Against right-handed starters, we may also see [Daniel] Nava in that two-hole as well. And Shane is well aware of that, that against a right-handed starter he could find himself a little further down the lineup."
The manager said rest for Napoli won't be based on how many games in a row he's played.
"More how he feels and how we'll look to take advantage of certain matchups," Farrell said. "How Nava fits in at first base. Obviously he would be the next guy to spell Mike on a given day. In an initial view we would look to see Nap in a DH role just to get him off his feet on a given day, so that's part of that rotation with the DH slot. [And] obviously Carp is going to see action in that [first-base] role as well."
Farrell added that backup catcher David Ross will probably start the third game of the regular season on Thursday at Yankee Stadium and that "his involvement is going to be somewhat regular" after that.
And, at least until DH David Ortiz returns, it's likely that several players will be moved through the DH spot either to take advantage of a matchup or to give a regular a break.
Paul Hagen is a reporter for MLB.com. This story was not subject to the approval of Major League Baseball or its clubs.