Farrell has 'successful' first camp as Sox manager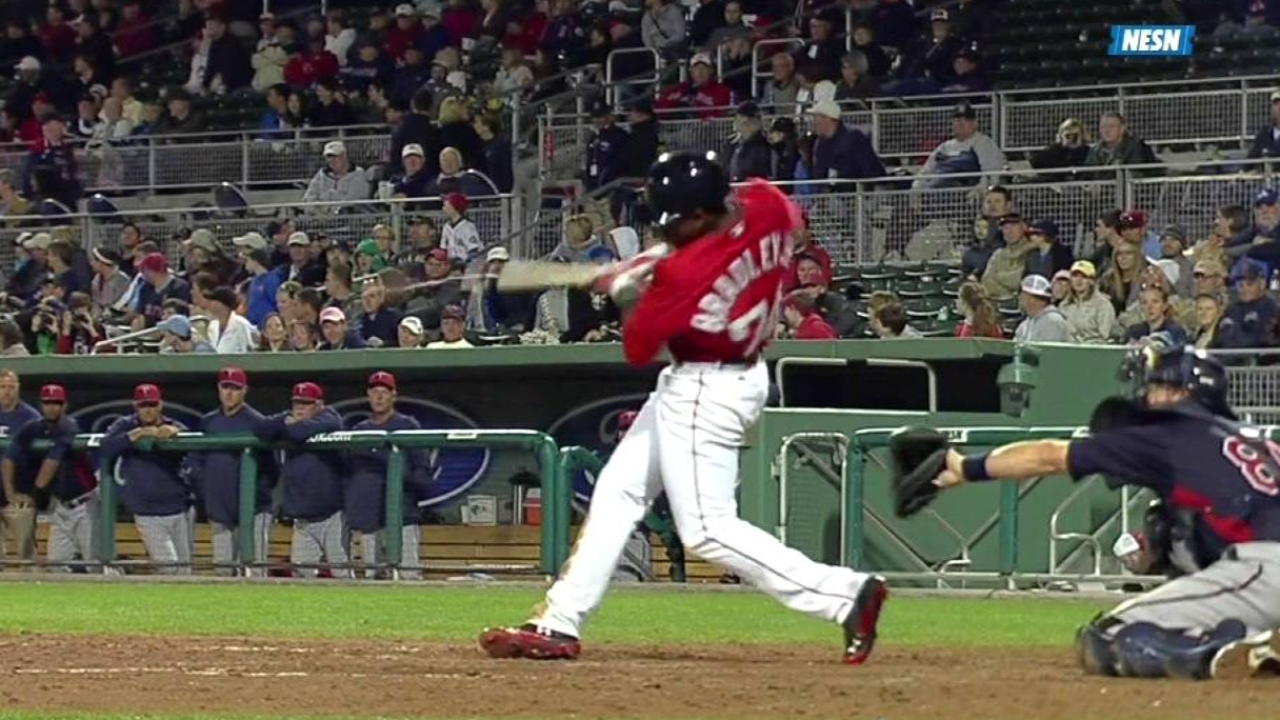 FORT MYERS, Fla. -- The rip-snap of packing tape being applied to cardboard boxes echoed throughout the home clubhouse at JetBlue Park on Saturday morning. It was Spring Training getaway day, the end of another Grapefruit League season. First-year Red Sox manager John Farrell looked back and pronounced himself satisfied.
"Overall, I think we've had a successful camp. I think we've been able to integrate the number of players that have been brought in successfully. I think they've understood what we're trying to get done in terms of our approach every night," he said before a 4-2 win over the Twins. "I think overall, it's been a very business-like approach. The attitude has been great, the energy has been consistent. We've had a very concentrated effort on their part. And, again, this goes back to the players being first and foremost. They've set the tone with this."
Coming off a last-place finish that saw them lose 93 games while trading some of the biggest names on the roster, outside expectations going into Monday's regular-season opener at Yankee Stadium aren't high. Second baseman Dustin Pedroia said his expectations haven't changed a bit.
"Absolutely," Pedroia said. "We're trying to win every game, you know? That's it. Our expectations are to go perform the best we can and win as many games as possible. It's the same goal as it's been since I got here, when I got called up in 2006."
Farrell, the one-time Red Sox pitching coach who returned this year after two seasons managing the Blue Jays, said he's comfortable that he's learned enough about what the new position players -- Shane Victorino, Jonny Gomes, Mike Napoli, David Ross, Stephen Drew -- can do to make informed in-game decisions.
"That learning situation will carry on. There's no end date on that," he said. "I mean, we've identified guys we'll look to to do some things strategically, whether it's putting guys in motion or how we'll use the small game. What our abilities are as far as outright stealing bases versus going first to third, which is an overall theme. So there's certainly a better understanding of it today than there was Feb. 10, which is how I'd hoped it would be."
Farrell admitted he was surprised by the play of Jackie Bradley Jr., ranked by MLB.com as the organization's No. 2 prospect.
"Just reading about him and hearing about him, until you see him you don't know fully what to expect," Farrell said. "But that's been a good surprise."
The Red Sox haven't announced whether Bradley, who batted .419 with a 1.120 OPS, will be on the Opening Day roster, which must be submitted by 3 p.m. ET on Sunday. But the 23-year-old was on the charter flight to New York after Saturday's game. To keep him, the front office will have to clear a spot on the 40-man roster.
Paul Hagen is a reporter for MLB.com. This story was not subject to the approval of Major League Baseball or its clubs.