Entering second full year, Doubront eager for first start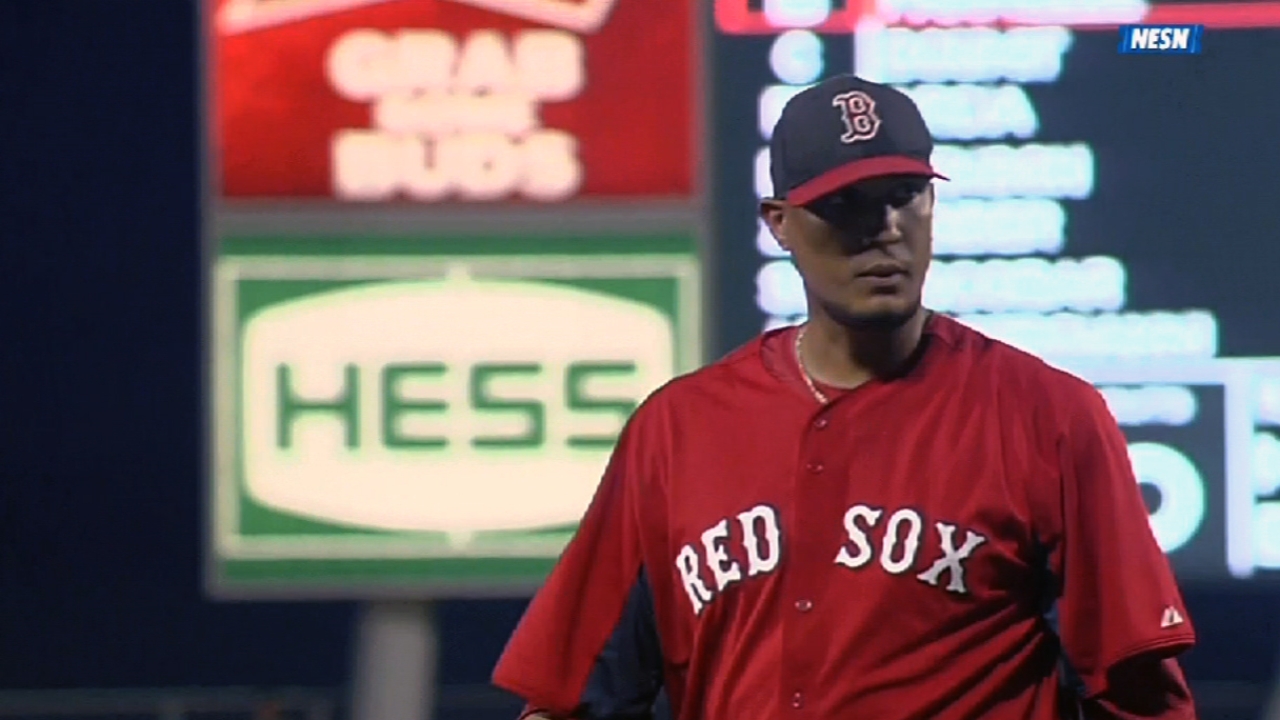 NEW YORK -- Just like a year ago, Felix Doubront will make his first start of the season at Toronto. The difference is that he now has a full season of experience under his belt.
Doubront will open a three-game series for the Sox on Friday night at Rogers Centre.
"I think I'm more and more calm, with more experience," Doubront said. "Like I said, more experience is the big thing with me. I'm more relaxed."
He also has felt an instant connection with new pitching coach Juan Nieves.
"He said to throw strikes and watch the glove," Doubront said. "And in meetings, he helps you on what pitches the hitter likes and doesn't like. He's that kind of guy who helps you on that. We're working a lot on tempo."
You will also notice that Doubront is wearing a much more conventional number this season. He switched from 61 to 22.
"When I played Little League in Venezuela, that was my number," Doubront said. "My mom always told me, 'You have to get 22.' You never get 22 in pro baseball. In Greenville in '07, they gave me 22. I did wear it in '08. I always liked it. It was my first number. I told them last year I liked 22, so [the clubhouse attendant] called me last year at the end of the year and told me, 'We got 22.'"
As for Doubront's pitching numbers, he was 11-10 with a 4.86 ERA in 2012.
"The main goal is throw less pitches, go out there with a better approach and get quick outs and go deep in the game and throw less than a 100 pitches in the seventh," Doubront said. "It's going to be a challenge, and I've been working on that and I think it's going to be fine."
Ian Browne is a reporter for MLB.com. Read his blog, Brownie Points, and follow him on Twitter @IanMBrowne. This story was not subject to the approval of Major League Baseball or its clubs.