Lackey, Morales making progress from injuries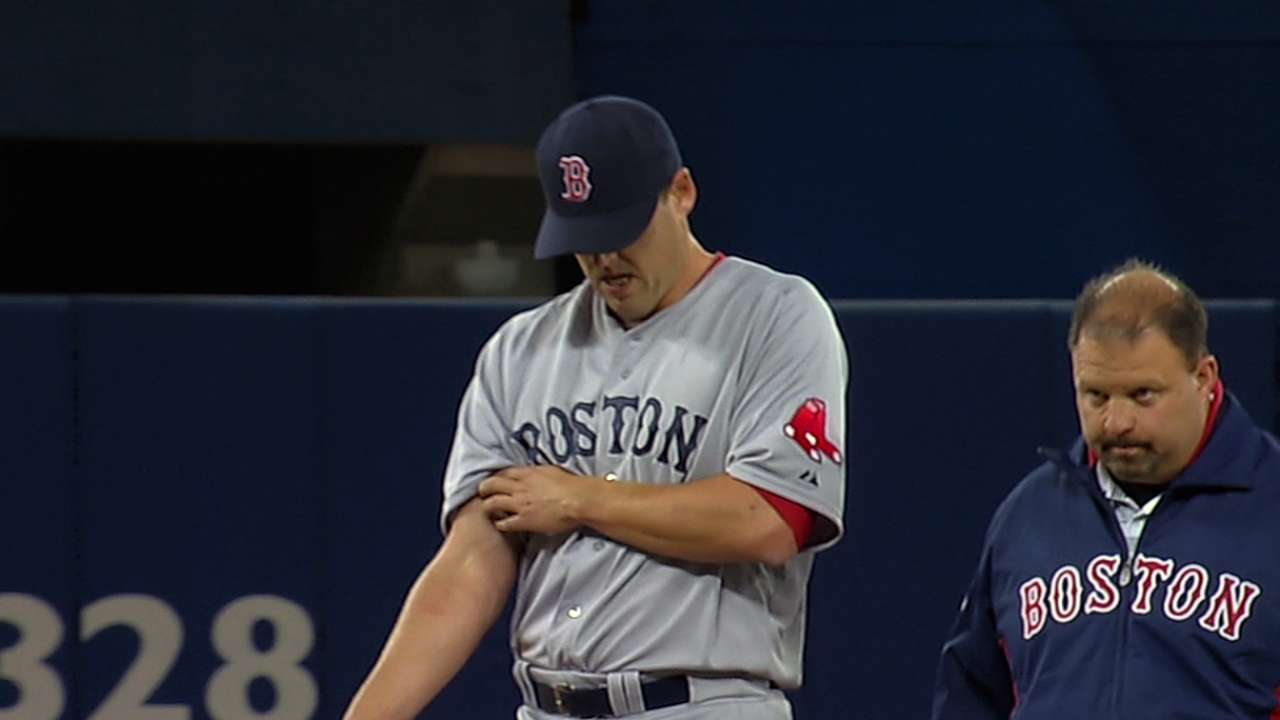 BOSTON -- While Alfredo Aceves is holding the dam shut at the back end of the rotation for now, the Red Sox could have a pair of options returning to good form soon.
John Lackey is starting to feel less and less tightness in his strained right biceps that forced him to the 15-day disabled list after leaving his 2013 debut after just 4 1/3 innings on April 6.
"We're hopeful to put a ball back in his hand in the next couple of days," manager John Farrell said Saturday morning. "There are decreasing symptoms. The tightness he's felt in the biceps is gradually going away.
"I don't know that we have a template that we're going to exactly follow with this one, but certainly how he feels is the most important guide in this."
When the Red Sox feel ready to test Lackey at length, the right-hander is expected to make at least one rehab start before being activated.
"We'll need to test him just so that when he walks to the mound, he's aware and he feels confident that there's nothing structurally holding him back," Farrell said.
Should the Red Sox find themselves in need of another starter, Franklin Morales continues to mend from a back strain that forced him to start the season on the DL.
Farrell said Morales has shown good arm strength and hasn't been feeling any discomfort. He'll likely throw about 50 pitches on Wednesday before departing for a rehab assignment, first at Double-A Portland and then at Triple-A Pawtucket.
Once Morales is stretched out to about 85 pitches, the Red Sox would likely add him to the active roster.
"If that need is here, we'd have the ability to recall him at that point provided there are no setbacks," Farrell said. "That's the range we definitely want to get him to.
"If he does come back in the bullpen, ideally we'd start him out with some clean innings before we run him into situations where there are men on base. We'll see how that unfolds."
Jason Mastrodonato is a reporter for MLB.com. Follow him on Twitter @jmastrodonato. This story was not subject to the approval of Major League Baseball or its clubs.