Ortiz skips Game 2 of twin bill with KC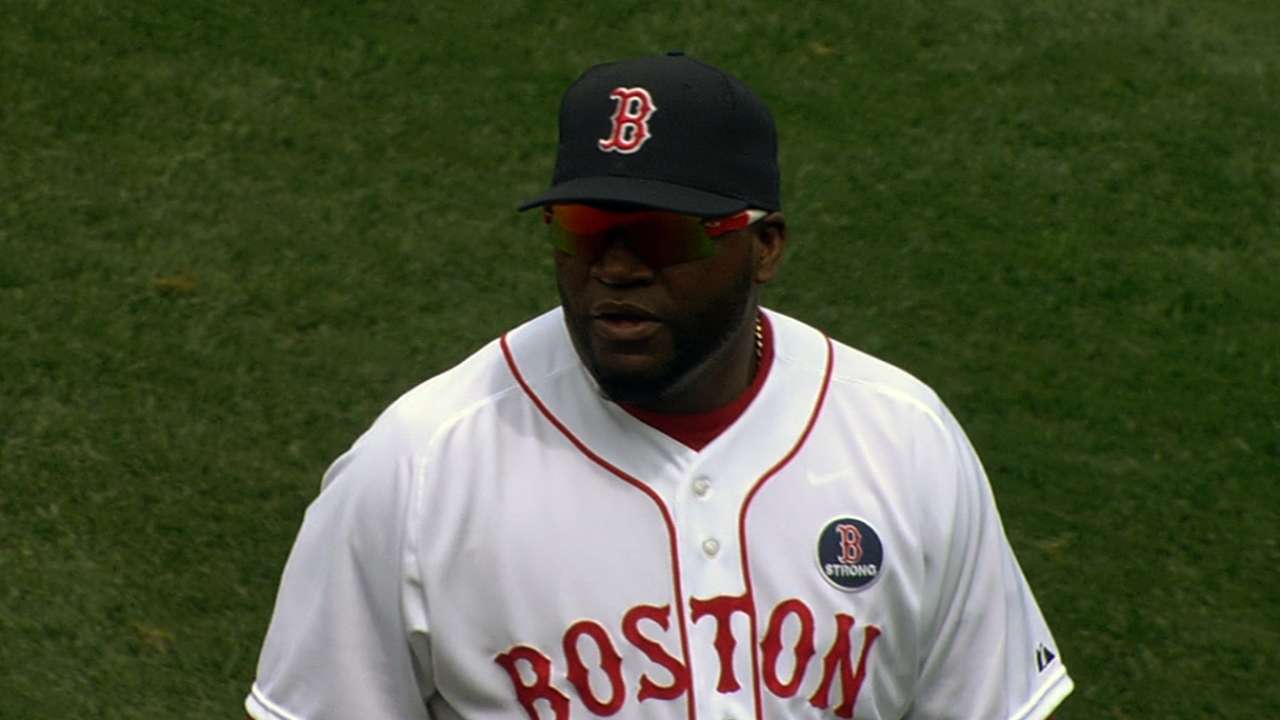 BOSTON -- David Ortiz can give opposing pitchers heartburn and Red Sox fans adrenaline.
He won't be doing either in the nightcap of Sunday's doubleheader against the Royals, as Ortiz will skip Game 2.
The Red Sox are still taking a cautious approach with Ortiz, who went 2-for-4 with an RBI single on Saturday in his first game back after missing the first 15 games with discomfort in his right Achilles.
"Likely not," manager John Farrell said when asked if Ortiz would play in Game 2, "but we'll check in with him after Game 1. I think we have to be conscious with how much we load on [Ortiz's Achilles] right away."
Ortiz was in the lineup for Game 1, batting fourth as the designated hitter, and got the Sox on the board with an RBI single in the first.
Mike Carp, who has a single, two doubles and a triple in his last four at-bats, was in the lineup for Game 2, starting in left field, replacing Game 1 starter Jonny Gomes.
Jason Mastrodonato is a reporter for MLB.com. Follow him on Twitter @jmastrodonato. This story was not subject to the approval of Major League Baseball or its clubs.