Victorino skips doubleheader with tightness in back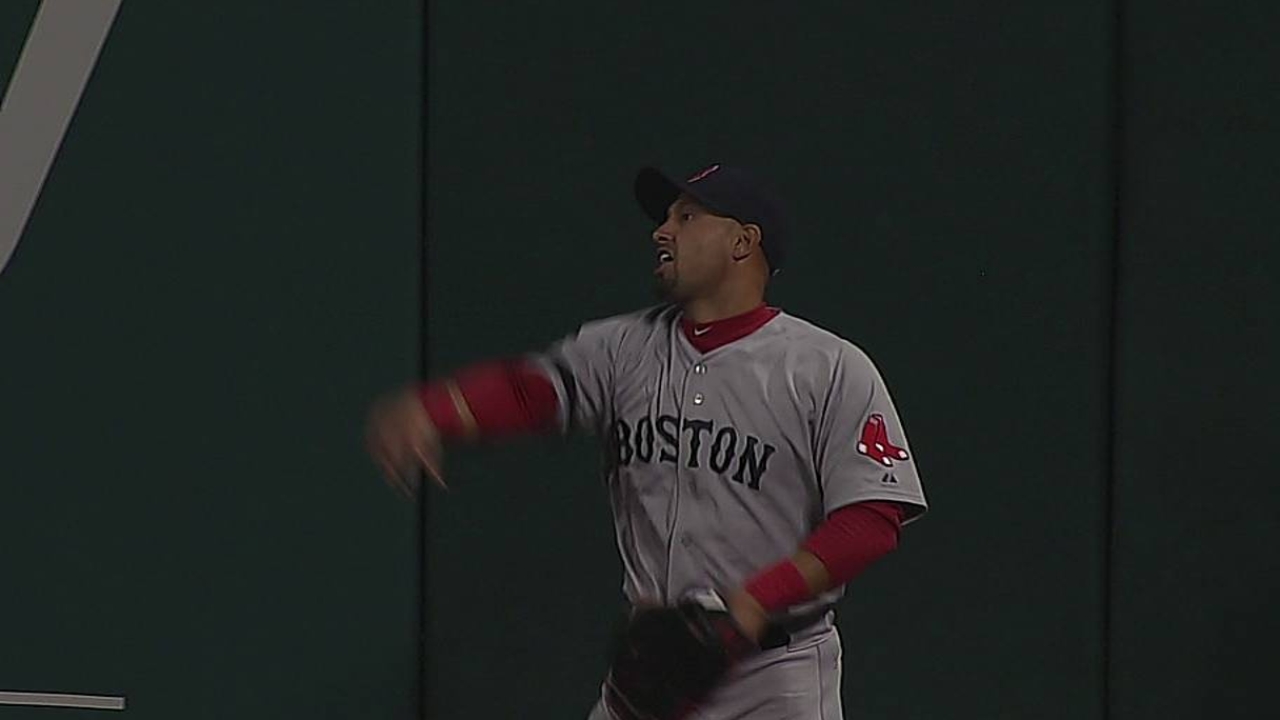 BOSTON -- Shane Victorino, who left Saturday's 4-3 win over the Royals with tightness in his lower back, was held out of the lineups for Sunday's doubleheader.
Daniel Nava, who hit a go-ahead three-run homer on Saturday, took Victorino's spot in right field and batted second in the opener.
"[Victorino] feels improved from yesterday and last night, but there's still some tightness in the lower back," manager John Farrell said. "He is day to day, and we're holding him out so he can continue to get treatment."
Farrell announced after Game 1 that Victorino, who is hitting .311 with a .377 on-base percentage, would not play in the second game.
Jason Mastrodonato is a reporter for MLB.com. Follow him on Twitter @jmastrodonato. This story was not subject to the approval of Major League Baseball or its clubs.