FCC has no problem with Ortiz's comments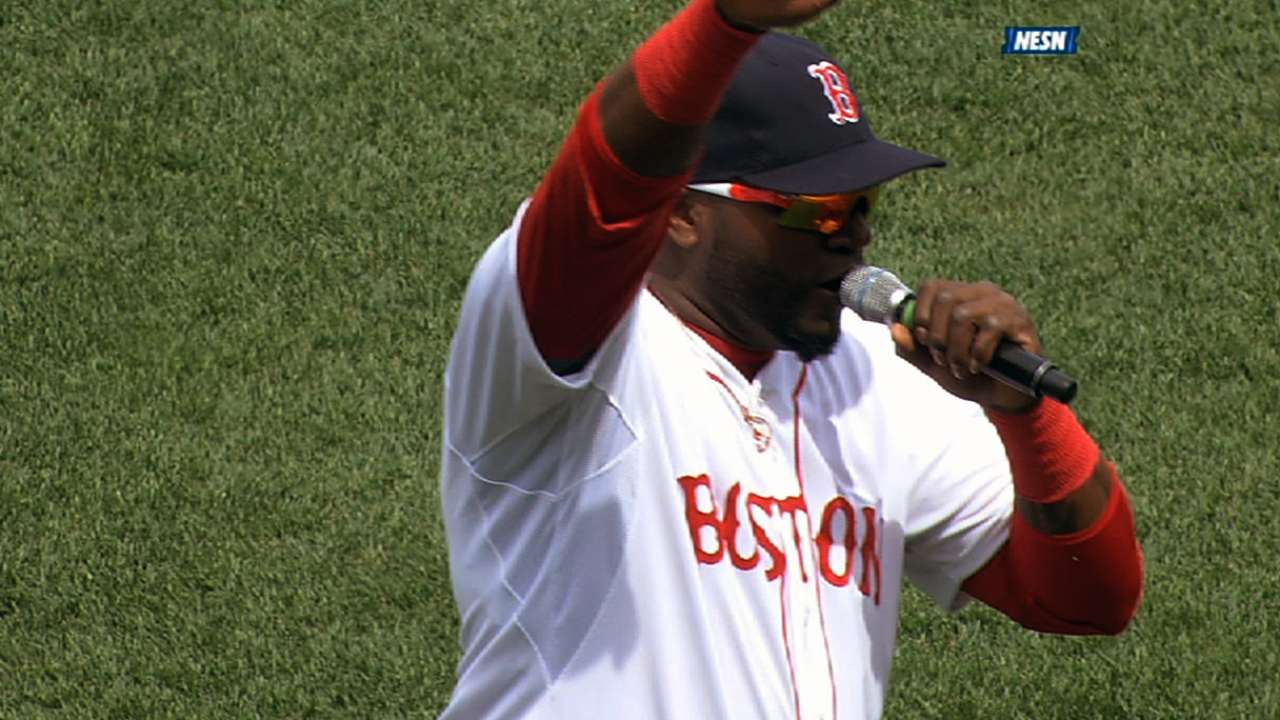 BOSTON -- Shortly after David Ortiz let an expletive fly through the loudspeakers at Fenway Park on Saturday afternoon, the Federal Communications Commission (FCC) announced it had no gripe with Ortiz's comments.
During the pregame ceremonies, Ortiz took the microphone and said, "This is our f------ city."
He later apologized, but said he felt as though Boston needed to get pumped up.
"A lot of positive comments. It was something that I just said," Ortiz said. "You've got to know how emotional I get sometimes. Going through what we went through this week, that was my feeling. I was hurting just like everyone else. That's how I am."
At 4:55 p.m. ET on Saturday, the FCC's official Twitter account posted, "David Ortiz spoke from the heart at today's Red Sox game. I stand with Big Papi and the people of Boston -- Julius."
Since 2009, Julius Genachowski has been the chairman of the FCC, which regulates communications within the U.S.
Jason Mastrodonato is a reporter for MLB.com. Follow him on Twitter @jmastrodonato. This story was not subject to the approval of Major League Baseball or its clubs.