Victorino returns to lineup for opener vs. A's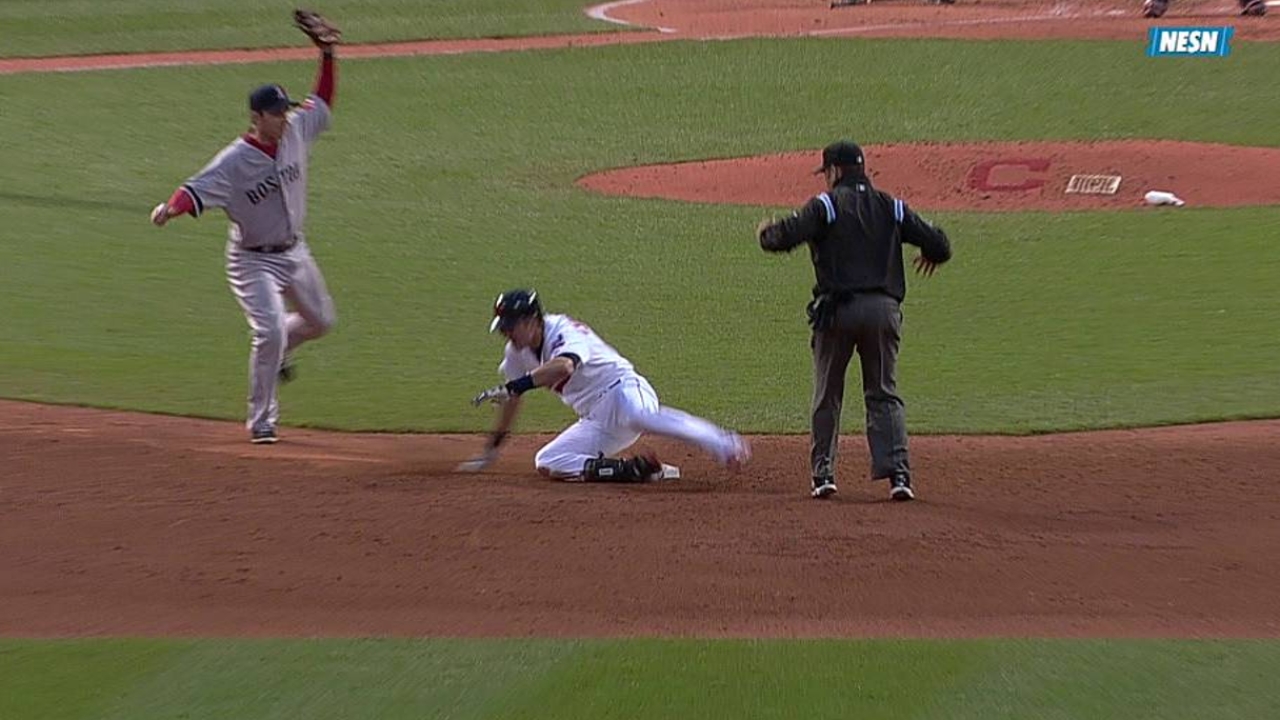 BOSTON -- After missing Sunday's day-night doubleheader with tightness in his lower back, Shane Victorino was back in the lineup on Monday, batting second against the Athletics.
Perhaps it's no coincidence that the Red Sox were swept on Sunday and had their seven-game winning streak snapped when Victorino missed his first two games of the season.
"The job he's done to date has been outstanding, particularly from the left side of the plate," said manager John Farrell. "His presence in the two-hole gives us a guy that can handle the bat. He's gotten on base at a high rate. It also puts Daniel [Nava] back down in that five-, six-hole area, where he's had some big at-bats for us. With he and David [Ortiz] in the lineup, it just lengthens it out and gives us quite a bit of balance."
The Red Sox still haven't seen their full potential offensively. Ortiz on Monday made just his third start of the season in his return from an injured right Achilles, and Will Middlebrooks and Stephen Drew are both slumping mightily.
Entering Monday's game, Drew was batting .100. He started the season late after sustaining a concussion on March 7.
"I just think it's a matter of at-bats for Stephen before things begin to click with him, because it's not a flaw in the swing or anything like that," Farrell said. "It's just a matter of getting some consistent timing and building some confidence on his end."
Ian Browne is a reporter for MLB.com. Read his blog, Brownie Points, and follow him on Twitter @IanMBrowne. This story was not subject to the approval of Major League Baseball or its clubs.