Gomes welcomes daughter, lands SI cover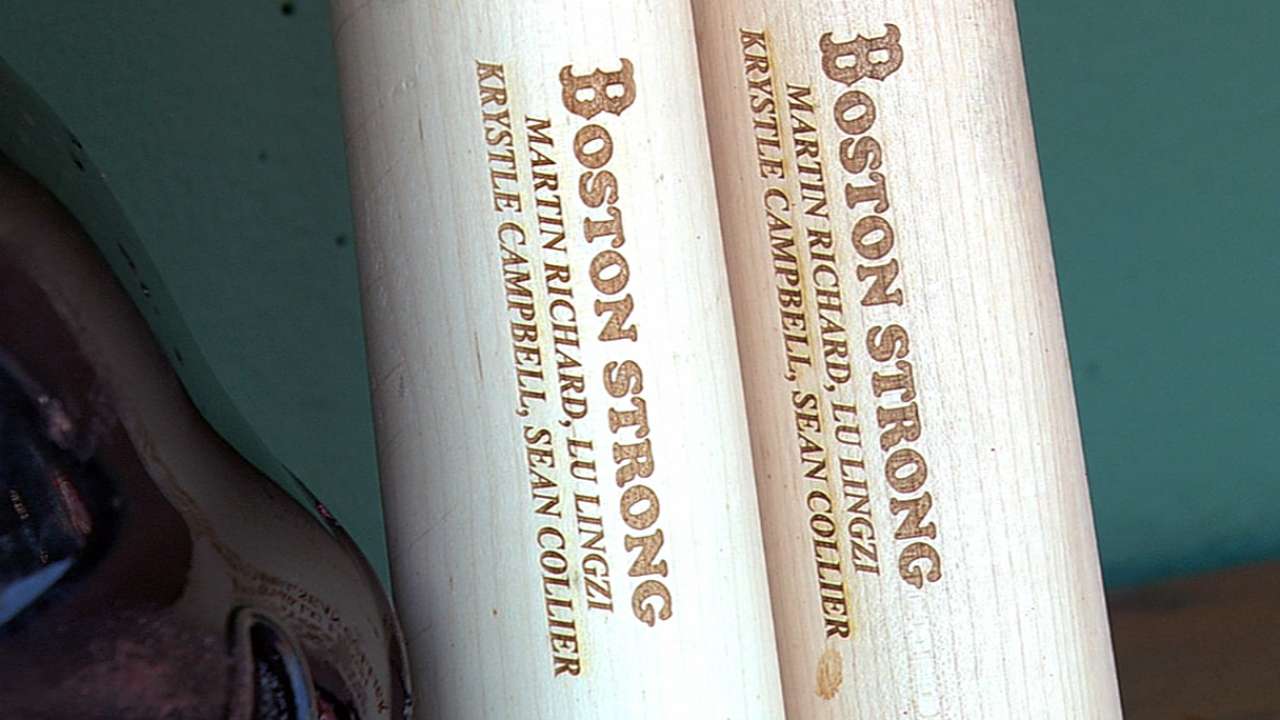 BOSTON -- Jonny Gomes became a father for the third time on Monday morning, as his wife Kristi delivered a baby girl.
Capri Gomes weighed in at eight pounds and one ounce, measuring at 20 inches. She was born at 8:35 a.m ET.
Gomes was on the bench for Monday night's game in case he was needed, but he did not play. He went back to the hospital as soon as the game ended.
He started Tuesday night as the designated hitter against right-hander Bartolo Colon.
Given the timing of everything that has been going on of late, Gomes is pleased that Capri's birth certificate will note that she was born in Boston.
"Our other two kids were born back home in Arizona," said Gomes. "This one was born in Boston and with everything that's gone on, it will be a nice little story for her."
In a few years, Capri will be able to appreciate another keepsake. She will notice that her father was on the cover of Sports Illustrated the week she was born.
Gomes will be on this week's northeast regional cover of the magazine with his arms in triumph at both sides of his helmet with the headline "STRONG" in all capital red letters, with the subhead, "TRIUMPH AFTER TRAGEDY" just below.
In the wake of the tragic bombings at the Boston Marathon, the Red Sox have been visible in their support of the community, and no player has exemplified that more than Gomes.
Ian Browne is a reporter for MLB.com. Read his blog, Brownie Points, and follow him on Twitter @IanMBrowne. This story was not subject to the approval of Major League Baseball or its clubs.